The US Open will remain in Blaine and in early August for the foreseeable future.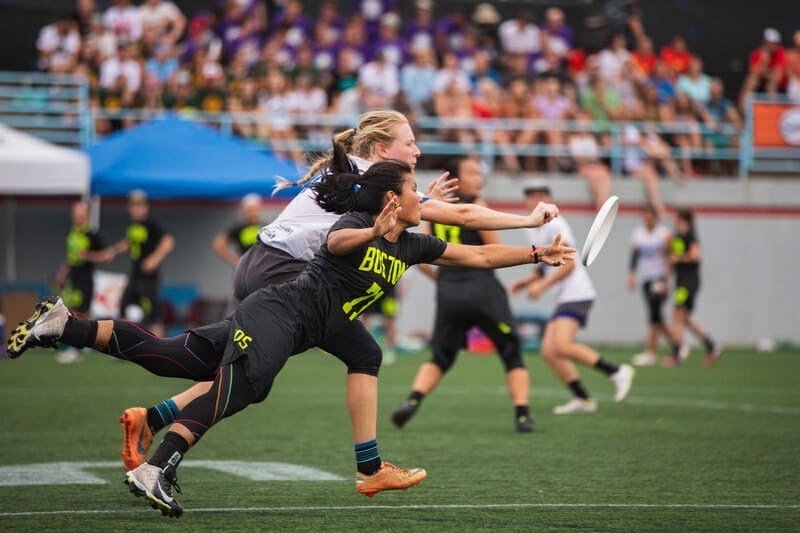 USA Ultimate announced a four-year agreement with Minnesota Ultimate and the National Sports Center in Blaine, MN, to continue hosting the US Open, featuring 3,200 athletes from both the International Club Championships and Youth Club Championships, in early August just north of Minneapolis.
The 2020 US Open will be held on July 31-August 3, with the adult club tournament running on the first three days of the event and YCCs on the final three days, matching the format of the past three years since the two events merged.
"The National Sports Center is excited to have a partnership agreement with USA Ultimate and Minnesota Ultimate to be the facility destination for events moving forward with the two organizations," said Darin Thompson, Senior Director of Campus Operations at the NSC, in a statement. "It is a pleasure to work with USA Ultimate and Minnesota Ultimate to host their events on our campus. They are a vital customer and we are thrilled to have them back for the next four years."
The event has become popular with youth and adult players alike, as the slightly staggered events allow for interaction between the brightest club stars — the US Open always features the National semifinalists of the prior year — and those of the next generation.
Dates are already set for the next three years as well: August 6-9, 2021; August 5-8, 2022; and August 4-7, 2023.