Find an ultimate trainer no matter where you live.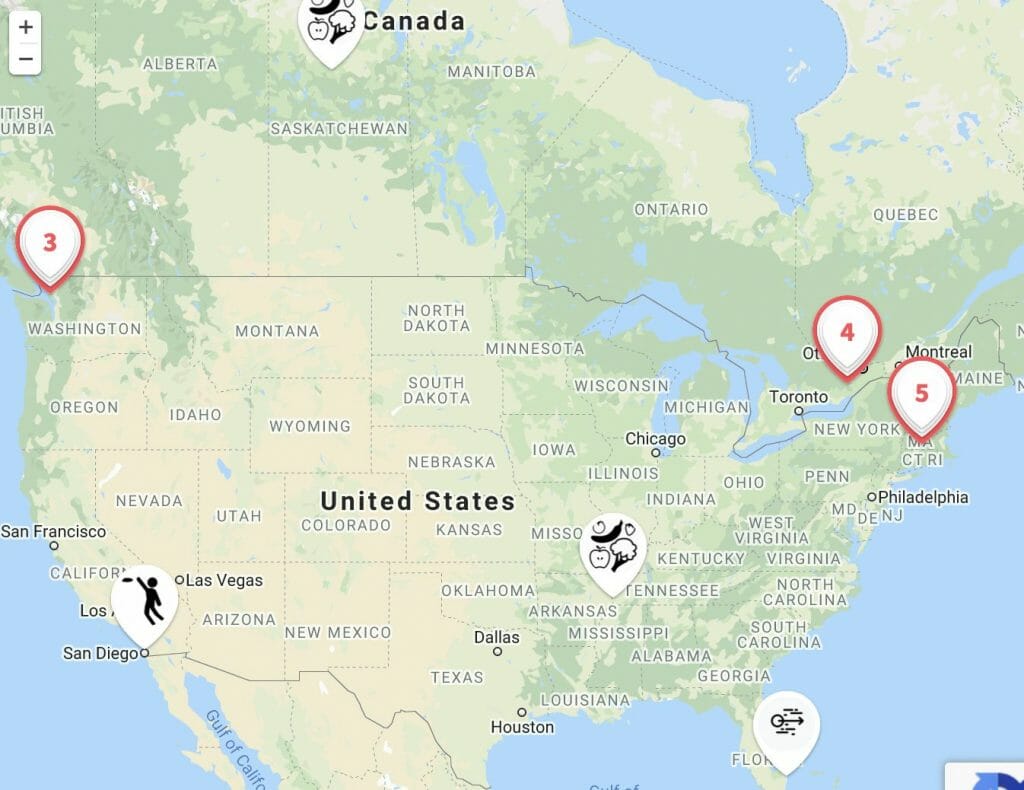 Disclosure: This article is sponsored by Train for Ultimate. One of the training companies listed on the website, Breakside Strength and Conditioning, is owned by Ultiworld Inc. 
10 years ago, there were no ultimate training companies or even any committed ultimate strength and conditioning professionals. Now, there are enough that there's a new resource designed to aggregate all of the options in one place.
Train For Ultimate is a new website that seeks to connect ultimate players with coaches from around the world. The site began as an idea from Noah Backer, an ultimate player living in Boston, who started working on developing the site after he got laid off from his job due to the COVID-19 pandemic.
"It's kind of like a Yelp for ultimate, except that you can even directly communicate with trainers through the website," said Backer.
Since the spring, he's been joined by two additional co-founders: Ari Nelson and Jamie Eriksson.
"I joined with a background in psychology and gender studies in order to keep the site accountable to the entirety of the ultimate community's personnel," said Nelson. "I'm excited to create a space that is accessible and holds information from a variety of trainers to meet the needs of any athlete looking to train."
Both Nelson and Eriksson also work elsewhere in the ultimate training industry: Ari is a coach for Morrill Performance, and Jamie is the founder of JET, a throwing coaching service.
Together, they launched Train for Ultimate earlier this month. The site lists various training companies and coaches across all facets of ultimate preparation — physical, mental, dietary — and allows users to post reviews. Each coach or company is tagged by its areas of expertise to enable users to filter the listings. There's an emphasis on map search, making it easy for athletes to find coaches in their area. Although the site just launched, Eriksson, a software developer, is already working on updates.
"I saw a ton of potential in this project as a resource that not only players and teams could use to discover services, but also that ultimate professionals could use to better market themselves," said Eriksson. "I joined the team as a web developer with experiences both as a player looking to get better and as a coach looking to reach wider audiences. My main role and goals are to help design and develop a version two of the TrainForUltimate website with new features and a seamless user experience."
Eventually, the Train for Ultimate team hopes to earn money, likely by charging trainers a monthly fee to be listed on the site. "Before we monetize the product, we want to make sure that we're providing value," said Backer. "And we're prepared to make this service free for trainers to market themselves on until then."
So far, Backer said he's received positive feedback, though it's a challenging time to be launching an ultimate business because so few are playing the sport amidst the pandemic. On the other hand, training is social distancing friendly.
"If there's no organized ultimate available right now, kind of the only thing you can do is train," said Backer. "So if you're going to try to become a better player and better athlete, this is the only thing you can do."