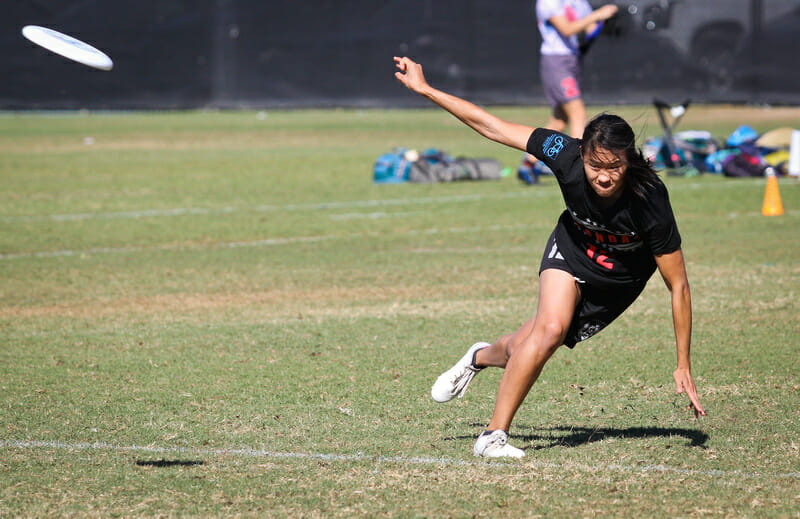 USA Ultimate announced a new set of updates on 2021 national level competition following the release of the organization's new Return to Play guidance.
Although there are a number of changes to divisional regulations and qualification processes, major events including the US Open, Youth Club Championships, Masters Nationals, and the Club National Championships are being planned for this summer and fall.
"I am cautiously optimistic that we can get back on the field of play in 2021," said USA Ultimate Board President Robyn Fennig. "We will continue to work with our medical advisors, monitor national data and adjust our preliminary plans accordingly to keep the safety of our athletes, organizers, family and community members at the forefront of our decision making. My hope is that by returning to competition, we as a community are coming back with a renewed sense of togetherness that was lost during this pandemic."
Here are the key updates on each of the competitive divisions.
Club: Full Season Scheduled, Requirements and Rankings Dropped
USA Ultimate is planning for a full season of club ultimate, including all of the major Triple Crown Tour events, starting in June. Invitations to events will be based on 2019 results.
Here is the schedule of events:
| Tournament | Date | Location |
| --- | --- | --- |
| Pro-Elite Challenge | July 10-11 | Aurora, CO |
| Select Flight Invite (West) | July 10-11 | TBD |
| Select Flight Invite (East) | July 24-25 | Columbus, OH |
| US Open | August 6-8 | Blaine, MN |
| Elite-Select Challenge | August 21-22 | Lebanon, OH |
| Pro Championships | September 4-6 | Boulder, CO |
| Sectionals | September 11-12 / 18-19 | Nationwide |
| Regionals | Sept. 25-26, Oct. 2-3 | Nationwide |
| National Championships | October 21-24 | San Diego, CA |
Events will be confirmed six weeks prior to their scheduled dates on a rolling basis, and USAU has established a number of contingency plans if the COVID-19 pandemic requires delays in the start of the season. If there will be delays to the sanctioned club tournament season, here is the decision-making timeline:
May 21: Announcement if season will be delayed until July
June 19: Announcement if season will be delayed until August
July 31: Announcement if regular season will be canceled, but postseason series still planned
This year, there will be no established rankings "due to the relative uncertainty of attendance and potential lack of connectivity and to avoid placing undue pressure or expectations on teams to attend regular season events." Additionally, teams will not be required to attend certain TCT events as in a typical year. Results from the 2021 season will not directly affect 2022 tiering.
Because of the flexible scheduling and lack of rankings, all teams will be required to attend Sectionals to begin the qualification process for the National Championships. Bid allocation to Series events, which is normally guided by the rankings, is still being determined.
There may be alterations to tournament formats this year. "I think it's unrealistic that it's going to be business as usual," said USAU Communications Director Andy Lee. The US Open will not extend bids to international teams outside of Canada; the first major planning meeting for the event is happening this week.
Lee said that the organization feels optimistic about the potential for a full season beginning this summer but that there is still significant uncertainty.
This year's first weekend of Sectionals will conflict with the AUDL's announced Championship Weekend. "We knew that was likely to be a conflict," said Lee. "Having two weekends for Sectionals and two weekends for Regionals provides enough flexibility for teams and organizers to potentially work around that."
Youth: YCCs Scheduled for Early August
The Youth Club Championships are on the calendar for August 7-9 in Blaine, Minnesota, alongside the US Open club competition. There will be "extended application deadlines and flexible acceptance criteria for YCC. Bids will be accepted on a rolling basis (i.e. no phased approached this year) beginning in April."
USAU says that they are planning to release lodging safety guidelines for YCCs. "Once you add these national level events into the mix, you're talking about adding things like staying in hotels, flying in planes, traveling in cars," said Lee, referring to more risky indoor settings for the transmission of COVID-19. He noted that younger age groups are also more likely to overfill hotel rooms.
Many states are also beginning to plan for local youth competition this spring, and some are expected to host state championship events in May and June.
Masters: Regionals Cancelled, Nationals Scheduled for July
Masters Nationals is set to be held in Aurora, CO, on July 16-18, but Regional qualifying events have been canceled due to insufficient time to safely organize them. This year, the tournament will feature an open registration process with bids determined through applications.
College: Fall Series Still in Planning Stages
USAU said that they will announce further plans about a fall 2021 College Series (Conferences, Regionals, and Nationals) by the end of the Spring semester. Full FAQ here.
Beach: No Further Updates
The 2021 Beach Championships were postponed to fall earlier this year. There are no further updates at this time.