Will the 2021 college national champions necessarily be seen as lesser than other past title teams?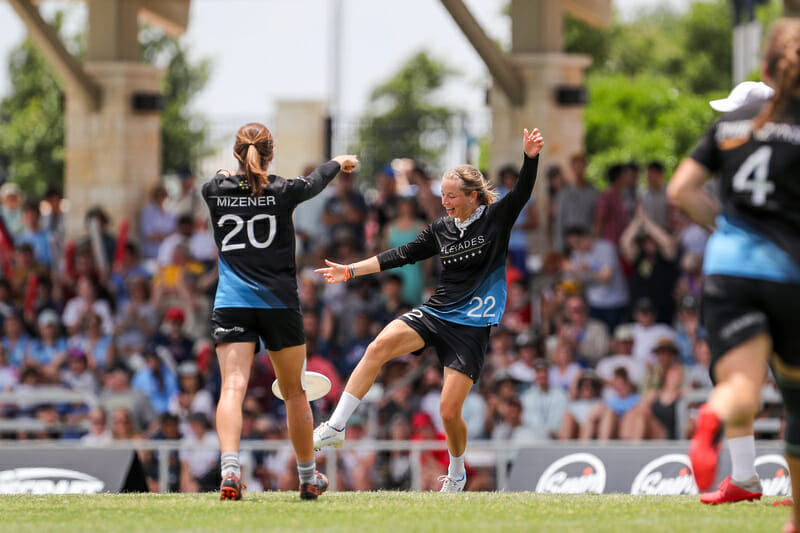 We at Ultiworld are always up for a good-natured debate, which these days takes place in our Discord server, where all of our contributors and Full and Plus subscribers have a chance to weigh in and share their thoughts. Now, we've decided to pull back the curtain on some of those debates as a bonus for all subscribers. What follows is a lightly edited version of a recent internal Discord Debate related to a piece of timely news.
After missing two full springs of action thanks to the coronavirus pandemic, USAU has announced they are planning to run a 2021 College Series this fall.
Between an exact competition schedule, player eligibility, and individual university policies, there remain a host of details still to be determined, but, no matter what, this Series will be wildly different than any that has come before it. What we do know is that it will likely end with a College Championship event to crown a national champion in each division.
Last week, our staff and subscribers held a debate in our Discord server on the following question:
Should the 2021 USAU College Series as described so far count as an official College Championship for the history books?
Ultiworld Discord Debates: Should The 2021 USAU College Series Come With An Asterisk? is only available to Ultiworld Subscribers
Already have a subscription? Log in
Whether you visit Ultiworld for our reporting, our podcasts, or our video coverage, you can help us continue to provide high quality content with a subscription. By becoming a subscriber, not only do you receive benefits like exclusive articles and full article RSS feeds, you also help fund all of Ultiworld's coverage in general. We appreciate your support!