AUDL games and on-demand content will now be available to the European and Indian markets.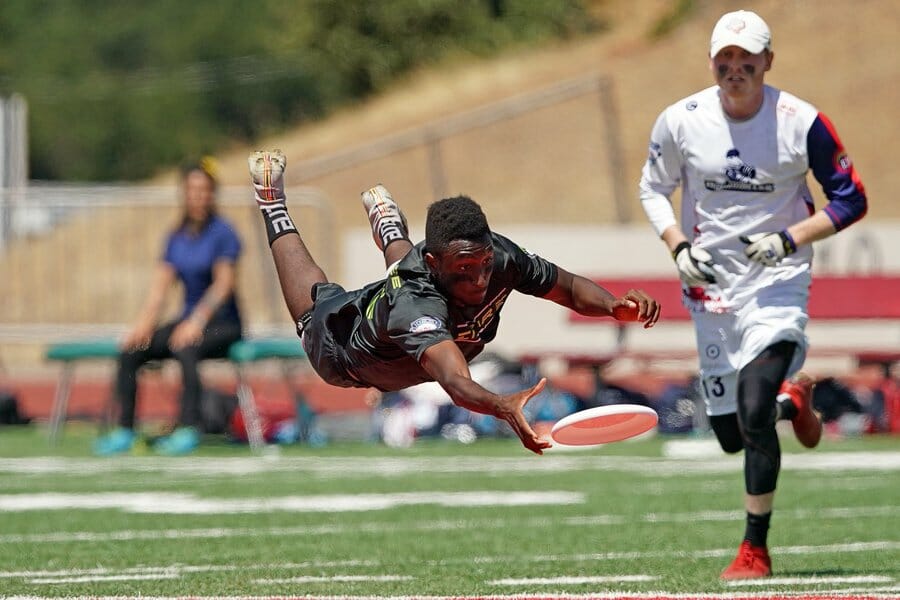 Our coverage of the 2021 AUDL season is presented by VII Apparel Co., who provides premium performance apparel for the active world, featuring our proprietary #GreenLine fabric made from 100% recycled plastic bottles.
Last week, the AUDL announced two media rights partnerships with international broadcasters Fanseat and EuroSport India ahead of the upcoming 2021 season.
AUDL fans in Europe can turn on Fanseat, a pay-per-view and subscription-based sports streaming service, to see the AUDL Game of the Week as well as exclusive, on-demand content such as other matches, the Ultimate Greatness series that debuted in 2020, and a weekly magazine show produced by the AUDL. Ultimate fans may be familiar with Fanseat, as the service is the streaming home to WFDF and EUF events like the World Ultimate Club Championships and the European Ultimate Championships. The league is hoping to leverage existing ultimate subscriptions to gain more viewers. Monthly subscriptions start at €4,99.
Viewers in India, Pakistan, Nepal, Bhutan, Bangladesh, Sri Lanka, Myanmar, and Afghanistan will see the AUDL Game of the Week on EuroSport India, the premier sports channel of India and South Asia. EuroSport has more than 100 million viewers in an emerging market. India is home to 1.3 billion residents, nearly 1/5 of the world's population.
"During COVID, we went around to a bunch of broadcasters internationally and offered rights to play Ultimate Greatness," said Tim DeByl, AUDL President of Media and Marketing. "EuroSport was one of the broadcasters who bid on that. We then got feedback this offseason from those broadcasts about how they went…they felt like it was great content for their audience."
The league saw a huge spike in social media engagement after Ultimate Greatness was released in India last summer and saw a continued partnership as an opportunity to grow the sport. "Anytime we can work with a broadcaster that has broad reach in the sport," DeByl said, "we're super excited." Since December 2020, the league has been working with Wasserman Media, a New York based company, to broker international deals.
In the USA, the AUDL can be seen on Fox Sports 2 and AUDL.tv, the league's subscription service. "We are very proud of the agreement we finalized last year with FOX Sports to air the AUDL Game of the Week every Wednesday night on FS2 in the United States and through FOX-affiliated channels in Canada," said AUDL CEO and Commissioner Steve Hall in a statement. "We are even more excited to have the 2021 AUDL Championship Game featured on FS1."
The league is still working to secure media rights partnerships in Oceania, Japan, the Caribbean, and South America. The full AUDL Game of the Week schedule can be seen here.