Measuring by the game or the point can cause us to miss important data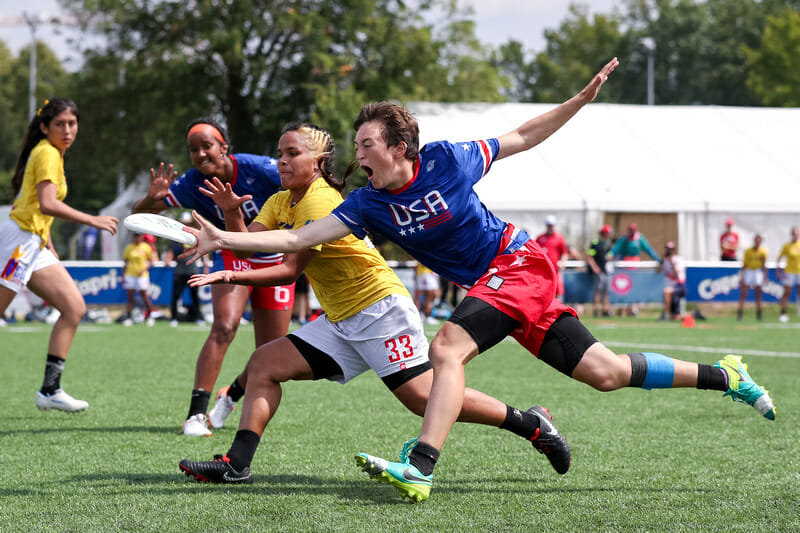 Up to this point in the EDGE series, we have calculated the metric on a per-game or cumulative-game basis. But there are reasons for using a rate measurement other than "per game," both for improving comparability and controlling for sources of bias.
Before I get to them, there are also reasons why "per game" should be appreciated. It's intuitive and easy to understand. The ability to sustain production over the course of a game, despite increasing fatigue, is important. And, given that it's a larger sample than any sub-unit of a game, it's likely to moderate play-by-play variation and be a relatively good predictor of how a player may fare in future games, given similar playing time and game length.
But that's just it. Game lengths in club and college are not fixed, and teams may play a mix of games to 11, 13, or 15, or capped at different time lengths. In order to standardize scores for comparability, we should use a unit common to all games from which to derive a more precise EDGE rate.
The most common rate in use to date is "per-point," but it really shouldn't be. An O-line point is very different from a D-line point in terms of offensive opportunity, and therefore using "per-point" introduces a new bias rather than controlling for it. Time rates (e.g. "per 48 minutes") in the time-based professional leagues would include the same bias. Although we often compare ultimate to basketball in the sense that players both attack and defend, there's just enough of football's specialization to throw this out of whack, with some players operating far more often on offense than defense, or vice-versa.
Better Box Score Metrics: Tracking Possessions to Assess True Impact [Pt. 6] is only available to Ultiworld Subscribers
Already have a subscription? Log in
Whether you visit Ultiworld for our reporting, our podcasts, or our video coverage, you can help us continue to provide high quality content with a subscription. By becoming a subscriber, not only do you receive benefits like exclusive articles and full article RSS feeds, you also help fund all of Ultiworld's coverage in general. We appreciate your support!