From the very serious to the very lighthearted.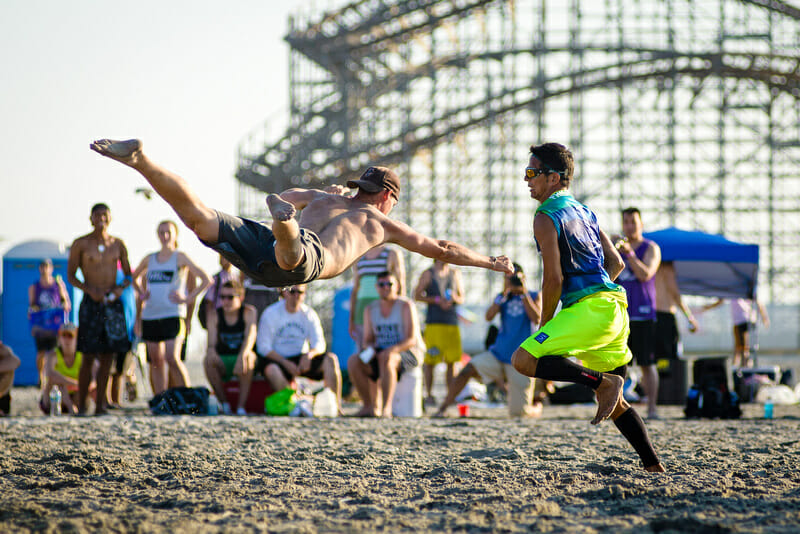 The Mailbag is now for subscribers only. That's going to do a few things: it will keep me committed to writing it every week. It will reward subscribers with a weekly column they can count on. And it will allow us to offer a free one-month Mini subscription for the best email or comment we get and publish in the Mailbag. If you're already a subscriber, you get a free extra month (or a discount). If you're not, you can come in and check out the benefits.
You can email me anytime at [email protected] with questions, comments, ideas — whatever you've got.
Q: Something that doesn't get talked about nearly enough in ultimate is the space requirements that the sport requires to host an event. A three division tournament can require anywhere from 12 to 20+ fields depending on the number of teams and the game schedules of the tournament format. With so few facilities that can do this, and even fewer that can do it well with the proper sizing and spacing between fields for sideline safety buffers, and almost all of these facilities being built exclusively for other sports (soccer, football, polo, etc…), it's reasonable to assume that ultimate will one day have to invest in its own facility.
I'm wondering what your dream facility would look like. Would you mimic Oshadega's vision of a massive multi-field complex or would you load everything into a single facility for showcase games (maybe a stadium with complete media booth and all the broadcasting tech…and field with no football lines)? Perhaps some combination of the two? Anything goes!
Mailbag: Ultimate Field Complex, Delta Variant, Best & Worst Wildwood Team Names is only available to Ultiworld Subscribers
Already have a subscription? Log in
Whether you visit Ultiworld for our reporting, our podcasts, or our video coverage, you can help us continue to provide high quality content with a subscription. By becoming a subscriber, not only do you receive benefits like exclusive articles and full article RSS feeds, you also help fund all of Ultiworld's coverage in general. We appreciate your support!