Players that test positive will still have to withdraw from tournaments and remain out for at least 10 days.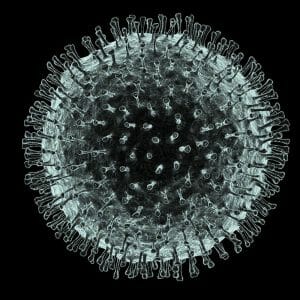 USA Ultimate announced new changes to the organization's COVID-19 policies yesterday, including the removal of a requirement to show proof of vaccination or a negative COVID-19 PCR test in order to compete at interstate events.
"While these updates represent a significant shift in policy from previous protocols requiring vaccination or testing, they reflect the evolving nature of the pandemic – consistent with recommendations of the U.S. Centers for Disease Control and Prevention and state and local health departments, the advice of USA Ultimate's [Medical Working Group], and the current practices of most other amateur sports organizations," writes USAU. "With most people now having access to vaccines and testing, and as treatments for individuals continue to reduce the likelihood of severe illness or death, along with a decline in infection and hospitalization rates, the approach to managing risk has generally shifted towards one of personal responsibility."
Players who test positive for COVID-19 are still required to withdraw from events and follow CDC rules for isolation before returning to play. Players or coaches that are determined to have been close contacts with someone infected with COVID-19 will also be removed from events. USAU will no longer do post-event contact tracing and will not require a negative test from infected players who are returning to play. Anyone with a positive COVID-19 test will have to sit out of events for at least 10 days and confirm with USAU that they are not symptomatic.
COVID-19 vaccination rates at large USA Ultimate events have consistently been above 90%. The vast majority of tournaments since last summer have taken place without incident, but College Nationals in December at the onset of the Omicron wave did see significant COVID-19 outbreaks among teams in the week following the event, similar to the surge in cases seen across the country.