Are people sleeping on Sockeye?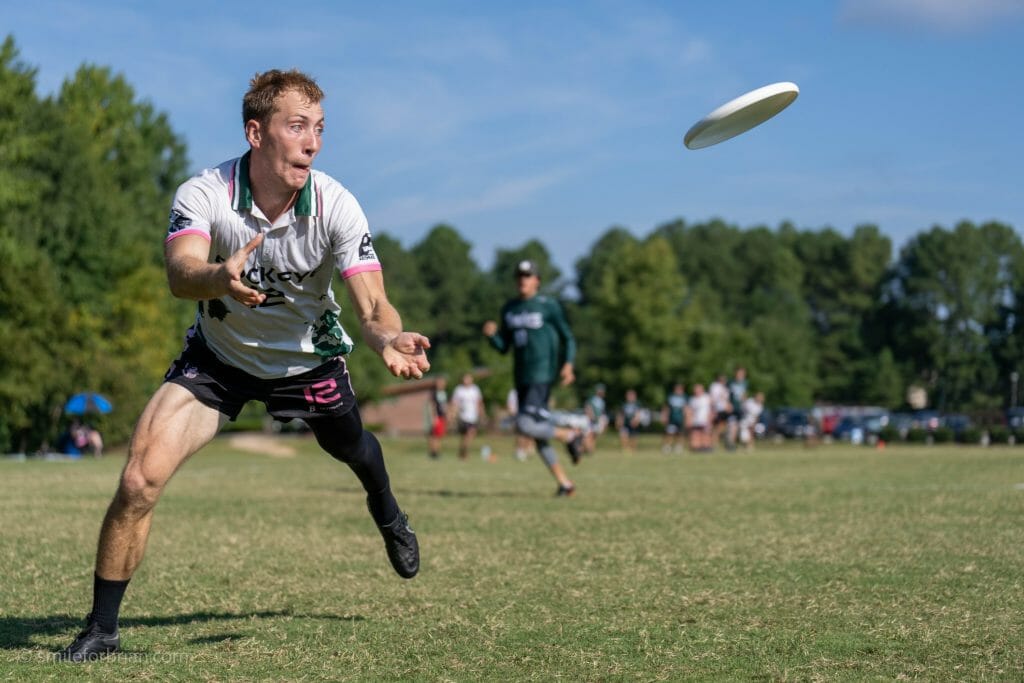 You can email me anytime at [email protected] with questions, comments, ideas — whatever you've got.
Q: For each of your chosen winners (Fury, Mixtape, PoNY), give us a pre-mortem on why they failed to take home the crown. Who beat them — and how? Which players got shut down on O? Which players got targeted on D? What key plays will they be reliving in the off-season?
– Bulb
A: At 10-10 in the Fury-Molly final, Manu Cardenas peels off her mark at the front of the stack to poach the lane. She lays out, narrowly getting a piece of the disc and sending it out of bounds. After a Molly timeout, they punch in the go-ahead break, courtesy of Manu again. Fury, on the ropes, overcooks a swing pass on the next possession and Molly roars to another break with the crowd going nuts. It's clear as day that they are going to win their first national title.
Mailbag: Nationals Preview Edition! is only available to Ultiworld Subscribers
Already have a subscription? Log in
Whether you visit Ultiworld for our reporting, our podcasts, or our video coverage, you can help us continue to provide high quality content with a subscription. By becoming a subscriber, not only do you receive benefits like exclusive articles and full article RSS feeds, you also help fund all of Ultiworld's coverage in general. We appreciate your support!