Past Articles from Andrew Francis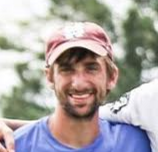 Andrew Francis is a USA Ultimate Men's Club Player Representative and the former Southeast Regional Director for the College Men's Division. He played for Mississippi State and is one of the voices behind @bamasecs on Twitter.
There might be a way to make it work.
Recent Posts
Find us on Twitter
Recent Comments
Find us on Facebook