Past Articles from Deb Scheibe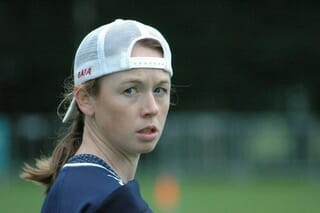 Deb Cussen Scheibe started her ultimate career in 1994 on Carleton College's Syzygy. As one of the founders of Seattle Riot, she helped establish the program as an elite team, both in the United States and internationally. Leading Riot to a world title, two national championships (including an undefeated season) and numerous other finals and semi-finals appearances, Deb was a driving force behind the success of the team.
Deb played on two gold medal winning U.S. National Teams at the World Games, both in 2005 (Germany) and 2009 (Taiwan). She was inducted into the Ultimate Hall of Fame in 2019.
The new Mixed Division Task Force is seeking feedback.
Find us on Twitter
Recent Comments
Find us on Facebook