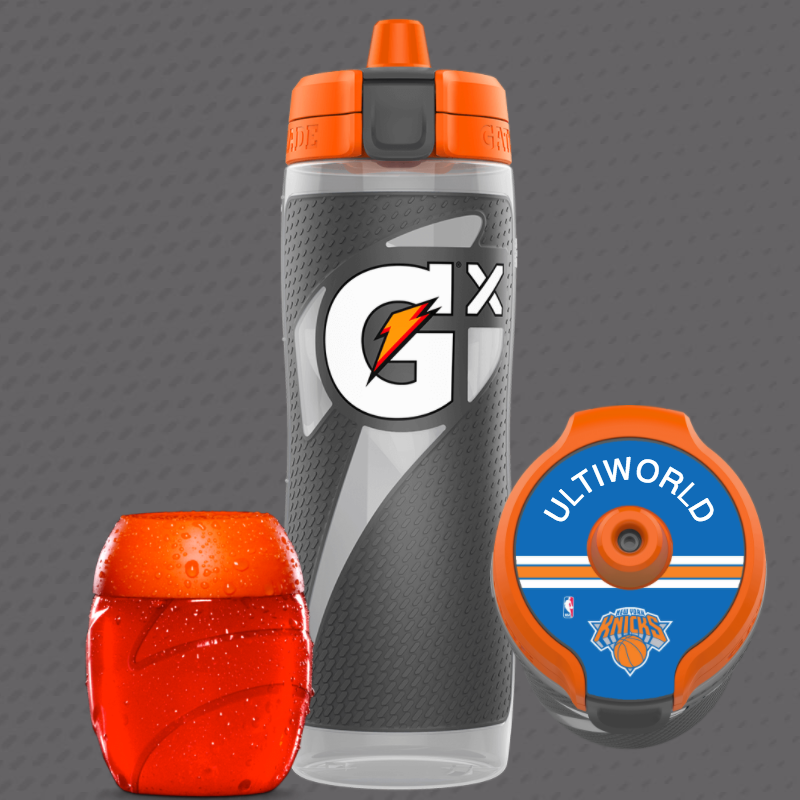 UPDATE: The offer appears to no longer be active. An Ultiworld reader said he called Gatorade and that a representative told him the site was not supposed to be publicly available. The rep also said that it will be made public in late 2017, so keep an eye out.
You don't see a deal like this every day! Get a completely free, no-strings-attached Gatorade squeeze bottle with a customizable color scheme and lid.
Simply pick your color, pick your design (options are NFL, NBA, and patterns), pick your custom text, and enter your shipping information. The site loaded pretty slow for us earlier so be patient. Best on desktop.
While you're at it, grab yourself a big can of Gatorade powder for cheap so you can keep your whole team hydrated.