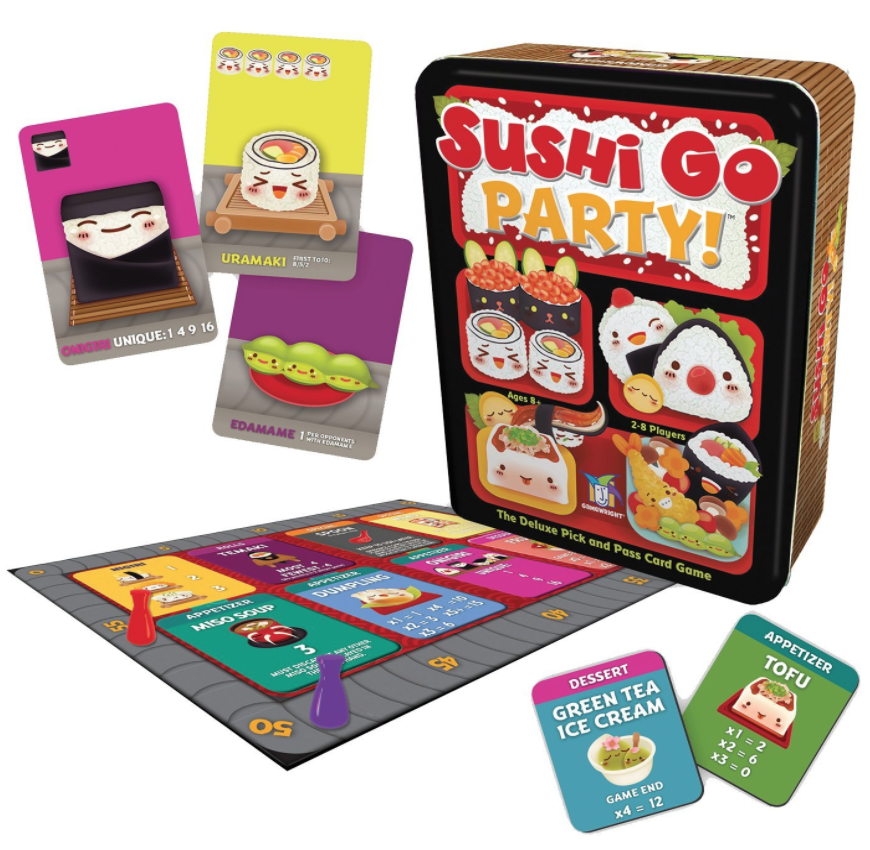 Get a great deal right now on Sushi Go Party, a great game to take to tournaments (for 2-8 players). Normally the game sells for $20, but Amazon has it for one of its lowest prices ever: $14.68. I just bought a copy!
The premise of the game is to collect and create sushi, aiming to score the most points as you pass cards back and forth between players. The 'Party' edition has a wide array of game styles, but the original version is also a blast (2-5 players, $9.39).
As always on Amazon, free shipping on orders of $25+. You can also get free two-day shipping on all Amazon orders with a Prime membership. You can get a free 30 day trial of Prime which can be canceled at any time. A Prime trial is also free with Amazon Family or Amazon Student (6 month trial!).