Nationals bid allocation procedures have not been announced.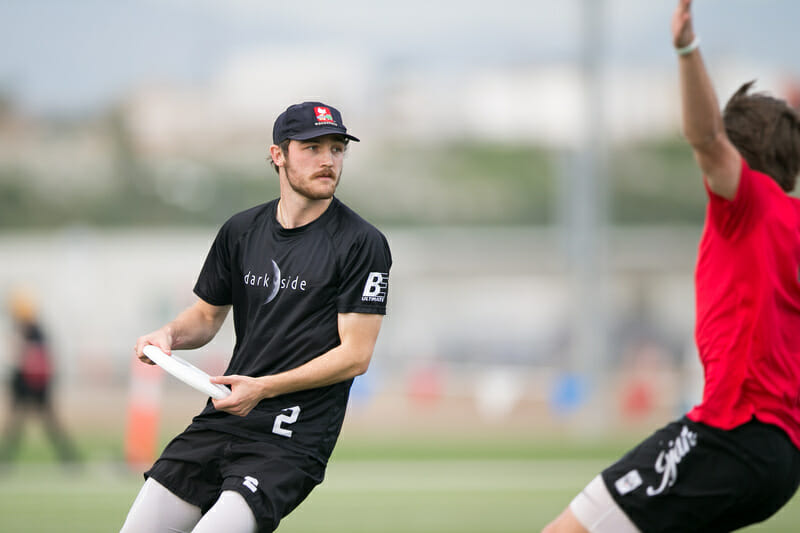 In another update about the 2022 college season today, USA Ultimate announced that there will be no official rankings for the season: games from the 2022 season will not count towards any bid allocation in the postseason.
"Given the potential for school policies that limit travel, the likelihood of fewer games due to a shortened season, and less connectivity between different parts of the country, there is again concern about the ability of rankings to fairly allocate bids based on regular season performance," they wrote in the release.
USAU did not announce how College Championships bids will be allocated, noting that more information will be made available in a future release.
Unlike in a normal season, bids to the 2021 College Championships in December were determined by a combination of automatic bids, size bids, and strength bids based on historical performance. Every region got an autobid in both D-I and D-III. Then each of the four divisions received six size bids, assigned to the six largest regions based on the Official Team Count. Four strength bids were also awarded in D-I, based on a "weighted average of the historical bid allocation for the 2017, 2018, and 2019 seasons," with 50% weight to 2019, 35% to 2018, and 15% to 2017.
In today's announcement, USA Ultimate also noted that a third weekend is being added for the Conference Championships (April 9-10, 16-17, and 23-24). Bids from Conferences to Regionals will be based on the number of teams in each Conference.
Although the official college regular season has been postponed to at least February 25th, tournaments have generally been taking place as scheduled, though typically with fewer teams, particularly those traveling from out-of-state. For example, in 2020, the Santa Barbara Invite hosted 37 teams; this year, only 19 teams participated.
The COVID-19 pandemic has now disrupted three college regular seasons: the 2020 season was canceled mid-March, the 2021 season was fully canceled, and now the 2022 season will not have rankings.