USA Ultimate has released a 33-page document with guidelines outlining the five stages of returning to ultimate competition: Individual Skills Training, Small Group Skills Training, Small Group Interactive Drills and Competition, Medium Group Local Competition, and Large Group or Travel Competition.
Various stages of return-to-play will be determined by local and state authorities. "States, counties, cities and towns are approaching returning to activity in a variety of ways, often using phases to incrementally 're-open' while monitoring risk factors along the way," writes USA Ultimate. "This makes it impossible to provide a one-size-fits-all set of guidelines, and makes it even more important that local organizers and participants pay close attention and adhere to local conditions and regulations."
The document is worth reading in full, but here are some takeaways.
General Risk Assessment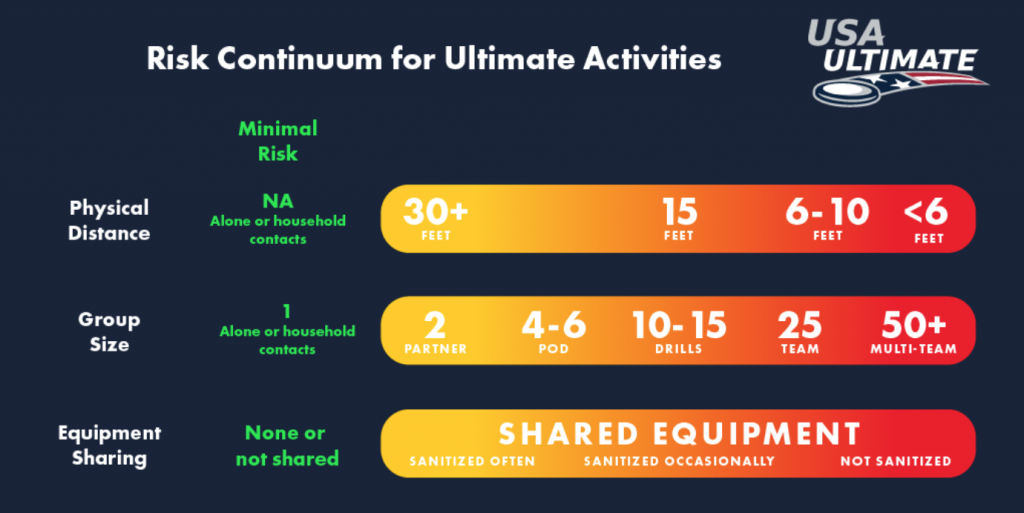 The Stages of Return to Play


Suggestions for Activities within Each Stage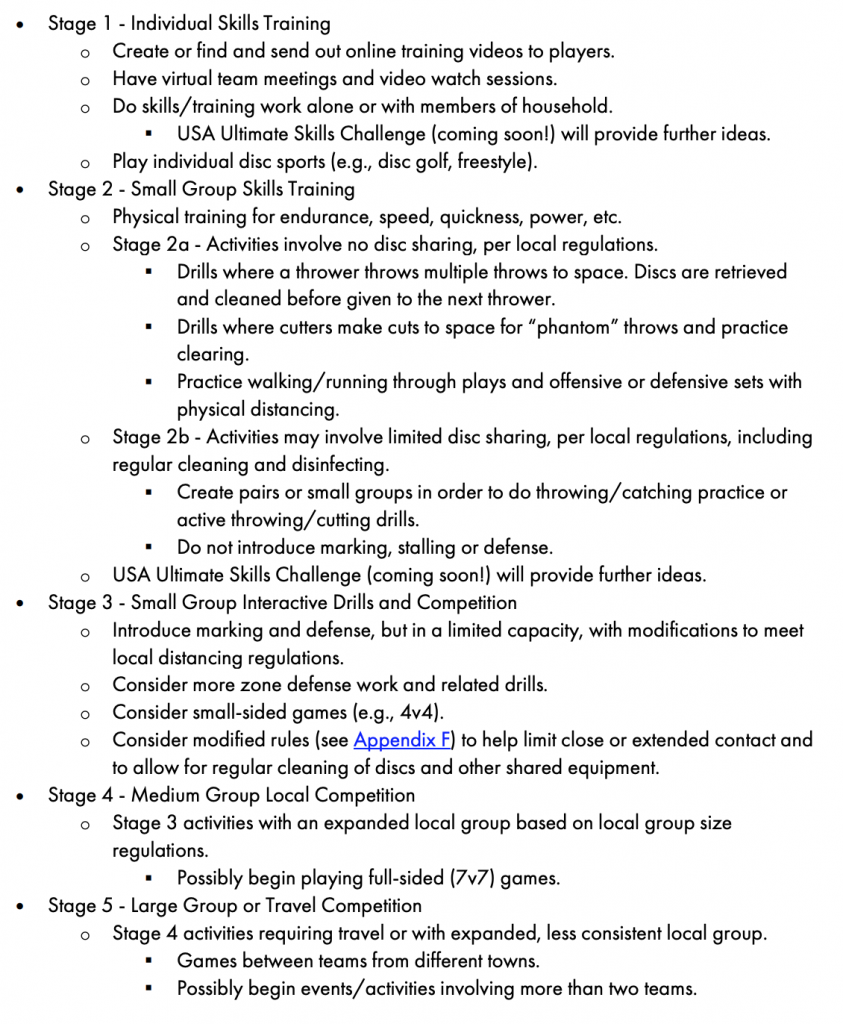 Potential Rule Modifications to Decrease Risk Factors