Past Articles in Lower Merion Girls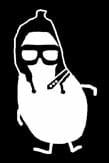 Find more information on the Lower Merion (PA) team page.
Looking at South Eugene's repeat titles, trends from the tournament, and the All-Tournament line.

A look at how each of Friday's pool shook out.

The Hurricanes dominate both gender divisions, ensuring the hometown trophy doesn't leave Amherst.
Find us on Twitter
Recent Comments
Find us on Facebook