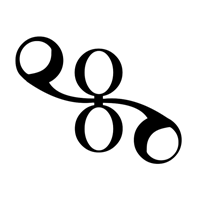 Oregon
Based in
Eugene, Oregon
Nicknames
Ego
Personnel
Coaches
Jay Janin
Captains
Colton Clark, Braedon Petrus, and Adam Rees
Roster Announcement
ultiworld.com
Postseason titles
Sectional
titles (3)
2017, 2016, 2015
Regional
titles
2016
Championships
1992
Postseason appearances
Championship
appearances (5)
2017, 2016, 2015, 2014, 1992
Regional
appearances (3)
2017, 2016, 2015
Sectional
appearances

Italic indicates team received a bye to Regionals.

(3)
2017, 2016, 2015
Links
Website
oregonultimate.com
USAU Page
play.usaultimate.org
Facebook
facebook.com
Twitter
@egotime
Oregon is a college ultimate team based in Eugene, Oregon. The team competes as a member of the Northwest region and the Cascadia section in the College DI Men's Division of USA Ultimate (USAU).
Recent Ranking
Oregon was ranked #3 in our DI Men's Division Power Rankings on May 9th, 2018.
Recent Videos
For more videos try searching our video archives on VHX.
Seasons
Year
League
Region
(finish)
Section
(finish)
Regular Season
Postseason results
Captains
Coaches
Wins
Losses
2017
USAU
Northwest
(2nd)
Cascadia
(1st)
22
5

T-9th Place at College Championships
Lost to UW in Prequarters 12-15
[2-3 record]

2nd Place at Northwest Regionals
Lost to UW in Final 14-15
[5-1 record]

1st Place at Cascadia Sectionals
Defeated UW 13-10 in Final after coming back from 4-8 halftime deficit
[6-0 record]


Tim McGinn, Connor Matthews, and Adam Rees
Jay Janin
2016
USAU
Northwest
(1st)
Cascadia
(1st)
29
1

T-9th Place at College Championships
[3-2 record]

1st Place at Northwest Regionals
Won Northwest Regional Final (Utah) 15-7
[6-0 record]

1st Place at Cascadia Sectionals
Won Cascadia Sectional Final (Washington) 15-9
[7-0 record]


Adam Rees, Chris Strub, and Will Watkins
Jay Janin
2015
USAU
Northwest
(2nd)
Cascadia
(1st)
21
4

2nd Place at College Championships
Lost National Title Game (North Carolina) 6-15
[5-3 record]

2nd Place at Northwest Regionals
[7-1 record]

1st Place at Cascadia Sectionals
Won Cascadia
[5-0 record]


Dylan Freechild, Trevor Smith, and Will Watkins
Jay Janin
2014
USAU
Northwest
Cascadia

T-3rd Place at College Championships
Lost Semi-final
(Colorado) 8-15
[5-1 record]


Jay Janin
1992
USAU
Northwest

1st Place at College Championships
21-15 over Cornell