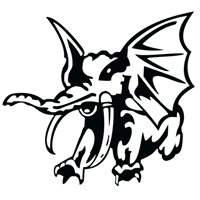 Tufts
Established
1972
Based in
Somerville, MA
Nicknames
Tufts University, E-Men
Short Name
EMEN
Personnel
Coaches
Gene Buonaccorsi, Nick Adolph, Claudia Tajima, Jack Hatchett
Captains
Nikhil Bhatia-Lin, Aaron Epstein
Roster Announcement
tuftsmensultimate.org
Postseason titles
Sectional
titles
2018
Postseason appearances
Championship
appearances (2)
2019, 2014
Sectional
appearances

Italic indicates team received a bye to Regionals.

2018
Regional
appearances
2018
Other achievements and wins
Links
Website
EMEN Website
Twitter
EMEN Twitter
Youtube
EMEN Youtube
Tufts is a college ultimate team based in Somerville, MA. The team competes as a member of the New England region and the Metro Boston section in the College D-I Men's Division of USA Ultimate (USAU).
Recent Ranking
Tufts was ranked #19 in our College D-I Men's Power Rankings on March 18th, 2020.
Recent Videos
For more videos try searching our video archives on VHX.
Seasons
Year
League
Region
(finish)
Section
(finish)
Regular Season
Postseason results
Captains
Coaches
Wins
Losses
2020
USAU
New England
(N/A)
Metro Boston
(N/A)
10
6
Nikhil Bhatia-Lin, Aaron Epstein
Gene Buonaccorsi, Claudia Tajima, Jack Hatchett, Nicholas Adolph
2019
USAU
New England
(3rd)
Metro Boston
(3rd)
10
12

T-13th Place at College Championships
[1-4 record]


Eric Chen, Nikhil Bhatia-Lin, Aaron Epstein
Gene Buonaccorsi, Claudia Tajima, Jack Hatchett, Nicholas Adolph
2018
USAU
New England
(3rd)
Metro Boston
(1st)
8
9

1st Place at Metro Boston Sectionals
[7-0 record]

3rd Place at New England Regionals
[6-2 record]


Alexander Caulfield, Michael Dillard, Eric Chen
Gene Buonaccorsi, Claudia Tajima, Jack Hatchett, Nicholas Adolph
2017
USAU
New England
(T-5th)
Metro Boston
(2nd)
5
9
Nick Roberts, Dylan Gully, Alex Caulfield
Gene Buonaccorsi, Robby Perkins-High
2016
USAU
New England
(3rd)
Metro Boston
(2nd)
Skyler Tom, Nick Roberts, Dylan Gully
Gene Buonaccorsi, Robby Perkins-High
2015
USAU
New England
(2nd)
Metro Boston
(1st)
12
9
Nick Roberts, Tyler Chan
Dan Forester, Mike Zalisk, Jeff Brown, Rob Spies, Mike Bright
2014
USAU
New England
Metro Boston
(1st)

T-9th Place at College Championships


Gene Buonnacorsi
Dan Forester, Mike Zalisk, Jeff Brown, Rob Spies, Mike Bright