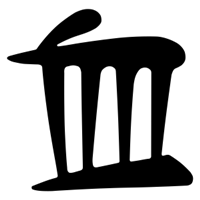 Stanford
Based in
Stanford, California
Nicknames
Bloodthirsty
Personnel
Coaches
Ryan Thompson, Jordan Marcy, Nathan White
Captains
Gabe Hernandez, Max Perham, Sam Kunz
Roster Announcement
ultiworld.com
Postseason titles
Sectional
titles
2016
Postseason appearances
Regional
appearances (3)
2016, 2015, 2014
Sectional
appearances

Italic indicates team received a bye to Regionals.

(3)
2016, 2015, 2014
Links
Twitter
@StanfordBlood
Facebook
StanfordBloodthirsty
USAU Page
play.usaultimate.org
Stanford is a college ultimate team based in Stanford, California. The team competes as a member of the Southwest region and the NorCal section in the College DI Men's Division of USA Ultimate (USAU).
Recent Ranking
Stanford moved up to #11 (from #12) in our DI Men's Division Power Rankings on May 9th, 2018.
Recent Videos
For more videos try searching our video archives on VHX.
Seasons
Year
League
Region
(finish)
Section
(finish)
Regular Season
Postseason results
Captains
Coaches
Wins
Losses
2016
USAU
Southwest
(2nd)
NorCal
(1st)
16
5

2nd Place at Southwest Regionals
Lost Southwest Regional Final (Cal Poly SLO) 8-13
Won Southwest Regional Semifinal (UC San Diego) 13-9
[5-1 record]

1st Place at NorCal Sectionals
Won NorCal Conference Final (Chico St) 15-2
[5-1 record]


Alvin Kim, Elliott Chartock, Gabe Hernandez
Ryan Thompson, Cody Mills, Jordan Marcy
2015
USAU
Southwest
(2nd)
NorCal
(2nd)
12
11

2nd Place at Southwest Regionals
Lost Southwest Regional Final (UC Santa Barbara) 9-11
Won Southwest Regional Semifinal (Arizona St) 12-11
[5-1 record]

2nd Place at NorCal Sectionals
[7-1 record]


David Newcomb, Nolan Walsh
Ryan Thompson, Dan Silverstein, Cody Mills
2014
USAU
Southwest
(T-5th)
NorCal
(2nd)
11
11

T-5th Place at Southwest Regionals
[3-2 record]

2nd Place at NorCal Sectionals
[6-0 record]


Andrew Bleich, Bryan Cheng, Cody Mills
Dan Silverstein, Jordan Jeffery