Time to finalize the Nationals field!

Ultiworld's coverage of the 2023 college ultimate season are presented by Spin Ultimate; all opinions are those of the author(s). Find out how Spin can get you, and your team, looking your best this season.
Nine teams have already earned their place at Nationals, and this weekend will decide the final few. We break down the biggest stories in every region, the expected favorites, and who could cause some chaos ahead of the 2023 College Championships.
Week Two
Atlantic Coast
Schedule & Results
Location: Fredericksburg, VA
Number of Bids: 2
Excitement Level: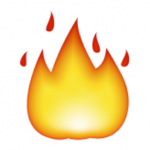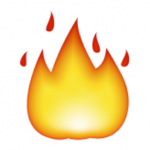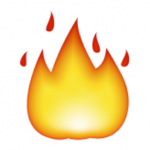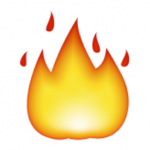 Major Storylines
Does North Darkside's position as an overwhelming favorite to win the Atlantic Coast region count as a major storyline? It feels like such a foregone conclusion Darkside take the region that it's tempting to skip over, but the team's dominance over the past few seasons shouldn't take away from what the 2023 squad has accomplished this year.
Darkside have often had an easily-identifiable superstar on its teams that have contended for national titles; Liam Searles-Bohs, Matt Gouchoe-Hanas, Jon Nethercutt, etc… but with this year's #1-ranked, 26-1 squad, it's hard to settle on a single name. It's not totally clear on offense whether the handler core of John McDonnell and Rutledge Smith just effortlessly move the ball, or if it's the downfield cutters – Josh Singleton, Ben Dameron, Dylan Hawkins, and Jayden Feagans – who keep the defense on the back foot and free up space. Either way, UNC is very good and very deep. Other underrated players to keep an eye on include defensive playmakers Grayson Trowbridge and Sam Redinbo, and D-line leaders Kevin Pignone and Andrew Li. They might win the region without breaking a sweat.
The bigger story at AC Regionals though, is the surprise second Nationals bid in play – check out the story here if you're catching up – and the relatively wide-open race to claim it. There are a few strong contenders (excluding UNC) for the second bid, and five or six other teams with an outside shot at making a push for a trip to Columbus.
NC State Alpha almost certainly have the highest ceiling among the contenders for the second AC bid. They're well-coached, and have playmakers spread out at key positions all over the field. Daniel Ferriter and Cooper Williams have been primary playmakers for the Alpha offense, with Ferriter throwing a huge percentage of Alpha assists, and Williams establishing himself as one of the best cutters in the region. On defense, freshmen Henri Lessard, Townsend Dierauf, and Lucky Avulapati have emerged as important contributors for Alpha. However, NC State can flash a bit boom-or-bust on offense, so two keys for Alpha will be how they initiate their possessions, and if their handlers can get in rhythm.
The other major contenders for the second bid will be UNC Wilmington Seamen and South Carolina Gamecock Ultimate, both of whom definitely have the juice to push Alpha in a win-or-go-home scenario. The Seamen have quietly put together the kind of roster that can get the job done in crunch time: a mix of veteran O-line players like Cole Feltman, Colby Francfort, and Patrick Grossheim and younger playmakers Jay Thomas, Diego Collazo, and Christian Belus. They are going to bring the fire. So will South Carolina, though. There's a lot to like about USC heading into AC regionals. They have good height and athleticism, and have shown really nice flow on offense at times. Aggressive huck turns seem to be a weak point for them – not so uncommon for a young team – but they can be overwhelming making on-disc plays. Players to watch include defensive handler Ethan Ho, a major component of USC's success off the turn, and offensive mainstays Deven Riley and Bobby Gunshefski.
And as usual with the Atlantic Coast, expect the deep field to provide plenty of landmine potential along the way. The top-lines at a glance: a sneaky-good William & Mary Merry Men side looking to return to Nationals, a Duke Brimstone powered by all-star Albert Yuan, a UNC Charlotte Skyrise looking to bounce back after a near-disastrous Carolina Conferences… Oh yeah, it's going to be wild in Fredericksburg.
Great Lakes
Schedule & Results
Location: Holland, MI
Number of Bids: 1
Excitement Level: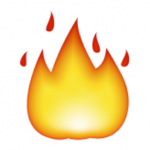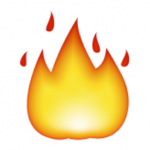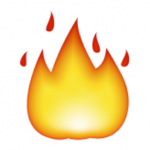 Major Storylines
The overarching pattern of Great Lakes Regionals in the past few years has been Michigan MagnUM dominating a one-bid region and the rest of the pack nipping at their heels from a comfortable distance. While the 2021 winter season bucked this trend and Illinois Rise joined MagnUM in Norco,1 the 2022 season featured a return to normalcy and the 2023 season again has the Great Lakes as a one-bid region.
But that typically comfortable distance for Michigan has closed this year due to a MagnUM team that is showing a lot more vulnerability than usual. Inconsistency has been the name of the game: Michigan even took a shocking 13-10 loss to Michigan State at Conferences! That should not be enough for bettors to burn their Michigan stock quite yet but it does not bode well for MagnUM. The last time they lost a game at Conferences was 2018, which was also the last time they did not qualify for Nationals. Still – you have to think that a team boasting Owen O'Neill, Jimmy Baker, Theo Shapinksy, Eli Weaver, and Aaron Bartlett should have the talent to keep the challengers at bay.
Speaking of challengers! The teams looking to swipe the bid away from the perennial regional powerhouse will be Purdue Undue, Indiana Hoosiermama?s, and Notre Dame Papal Rage. These three teams all just played a rollercoaster of an East Plains Conferences against one another where no team left the weekend without a loss to one of the other two. Purdue came out on top in the bracket and looks to be the frontrunner amongst the challengers after their Conferences performance confirmed their strong showing at Huck Finn to close out the season.
Truly any of the four teams between Michigan, Purdue, Notre Dame, and Indiana have a good case to make that they can win in the Game to Go. Get ready for an absolute barnburner in Michigan.
New England
Schedule & Results
Location: South Portland, ME
Number of Bids: 4
Excitement Level: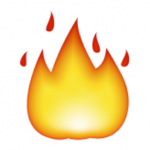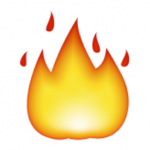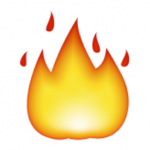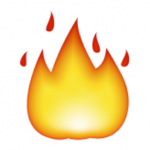 Major Storylines
One year after receiving a paltry two bids due to a pandemic measure bid policy, New England took advantage of USAU's resumption of algorithmic allocation and carved out four full bids for the region.
It's hard to argue with the strength at the top of New England, and whichever four teams come out of Regionals still standing will all have proven their bona fides. While perhaps not the deepest region in the country – the drop off after the top five teams is pretty steep – you aren't going to find a regional tournament with more top end talent anywhere in the country.
With their 19-3 regular season and undefeated sweep of Greater New England Conferences (which includes Vermont and Brown) UMass ZooDisc enter Regionals as the favorite. Tournament wins at Florida Warm Up and Smoky Mountain Invite to go along with Conferences would seemingly leave this ZooDisc team with little to prove, but there are still the ghosts-of-Regionals-past hanging over the team. Massachusetts haven't been to Nationals since 2018 despite being among the best programs in the nation, suffering dramatic season-ending upsets multiple times.
But this year's team seems better equipped for the postseason rollercoaster, with a tremendously deep rotation that can survive a bad game from one or two top players. They are far more likely to win the region than miss Nationals, and another tournament victory here would go a long way towards solidifying them as UNC's closest competition for a national title.
The two teams most likely to bump off UMass atop the region are Vermont and Brown, both of whom played UMass to universe point losses at Conferences. While neither has the top-to-bottom depth of ZooDisc, the takeover ability of each team's superstars gives them a potential edge.
Vermont's U24 National team pairing of Johnny Sickles and Turner Allen, alongside D-line engine Kuochuan Ponzio and goal machine Carl Crawford, are a handful across all facets of the game – they bring valuable experience from their successful Nationals run last season. Brown, meanwhile, might be the most interesting team in the whole country. Their Jacques Nissen-Leo Gordon pairing gives them the juice to beat anyone in a single game, but their record shows losses to some mid-tier teams that give you pause. Brown are the swing team here, they could challenge for the regional title or find themselves locked in a scrap just to qualify. If you are prognosticating, it does appear that Brown is rounding into form at the right time. After a slow start to the season, they put up very competitive games against Vermont at Easterns and UMass at Conferences. If they continue to improve, they could win the region. And if they do that, then you have to ask yourself what else they can do.
The battle for the fourth and final bid is likely to come down to Boston rivals Tufts and Northeastern. It wouldn't be the first time these two teams have gone heads up with their season on the line, you may remember this incredible grab from Ben Field sending Northeastern through to Nationals in 2021, and the seeding is shaping up to give us a new entry in the rivalry.
Below those two, the dropoff is pretty steep. You can look at McGill, who admittedly have a certain mystique as Canadians (is there some GOAT player hiding on their roster? Who knows!), but they haven't shown the ability to beat teams anywhere near Nationals level yet and weren't competitive against Vermont and Brown at Conferences. Harvard have a U24 National team player (Franky Fernandez), but Harvard also had John Stubbs in 2017 and that didn't get the job done either.
If you can pry yourself away from looking at contenders for the bids to Nationals, raise a glass to Tufts for sending two development teams to Regionals, with Tufts C joining Tufts B on the list of qualifiers. A C team beating their their own B team in consolation play would be an immensely enjoyable spectacle. TBD on if we can convince Charlie to get some cameras out there to film it.
Ohio Valley
Schedule & Results
Location: Hilliard, OH
Number of Bids: 1
Excitement Level: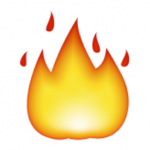 Major Storylines
Looking for excitement at Regionals? Look elsewhere! Pittsburgh En Sabah Nur are as close as you can get as a lock to win the Ohio Valley for the 10th time in the region's 12-year history, a time frame in which they have never missed making Nationals. They have shown vulnerability at times in the past (see: 2016 and 2019 campaigns in which they only managed to take the region's second bid to the Big Show) and may again in the future, but 2023 is not the year they are going to fumble the streak.
Pitt are simply too skilled, too deep, too assertive, and too tested to lose at this point in the season. They have easily the best two players in the region in Tristan Yarter and Callahan nominee Henry Ing – and probably three of the next five in Scott Heyman, Marcel Oliart, and Aiden Landis. The D-line is scary, the O-line sparkles, the depth they bring won't be matched until they face other top-10 teams at Nationals. Their performance at Easterns – a convincing third-place effort in a stacked field – put to bed any questions about their consistency. You can't hand a team a regional crown in advance, but in this case – would you consider it? It would save everybody involved a lot of time and money.
It's too bad the region couldn't earn a second bid, especially because the game-to-go would have been as spicy a free-for-all as anyone could draw up. Ohio State Leadbelly, Penn State Spank, and Case Western Reserve Fighting Gobies form a tight grouping who will scrap hard for the region's runner-up honors. They have all had moments in the sun in 2023, but those are only dusky hours in comparison to En Sabah Nur's brilliance. Play hard and get your reps in for 2024, folks, because 2023 is an open-and-shut case.
Southwest
Schedule & Results
Location: Santa Barbara, CA
Number of Bids: 3
Excitement Level: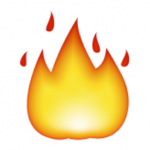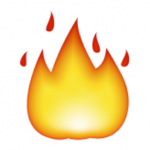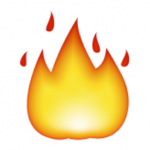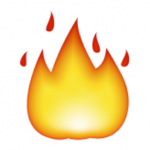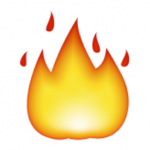 Major Storylines
In what was likely the darkest day in the Southwest's modern era, an expected fourth bid to Nationals evaporated and fell into the hands of the Atlantic Coast when USAU ran the final rankings calculations. What could have been a festival to celebrate the season-long success of the region, degenerates into a brutal battle royale with only three spots for four Nationals-caliber teams.
Cal Poly SLO SLOCORE remains the favorite, albeit by a slim margin. They have performed well consistently and made semifinals at all their tournaments this season – capped by an excellent run at Easterns. The new generation of Cal Poly stars have blossomed in their higher usage roles. Anton Orme, Alex Nelson, Kyle Lew, are all playing at an all-region level. They have scored better results than their Southwest peers but have taken losses to the Southwest field against UCLA and UCSC. They are not immune to the competition and will have to remain focused to get the job done.
UCLA Smaug in 2023 has put up an all-time season for the program. Although some of their rivals have put up better regular season results, they are only slightly behind SLO in the odds to take home the regional crown given success at Smoky Mountain Invite and their dominant win over SLO at sectionals (12-7). The combination of Riley Kirkman-Davis and Brandon Van Deusen in the backfield with Marshall Wildmann churning downfield makes their offense quite potent. On the defensive side of the ball, they are well coached and brimming with talent.
Heading into the spring, UC Santa Cruz Slugs were expected to take a step up but this season has been a larger than expected leap. There's a lot to like about this team: strong rookies, veterans, depth, coaching, etc. The only potential issue with this squad is the quality of their top end compared to the other Southwest power schools. Dylan Burns, Liam Jay, Aidan Curry, and Toby Warren are all great, but the lack of a true top-25-in-the country-type player on their team to take over and really dominate down the stretch could prove a stumbling block at Regionals. It's also possible they will not need someone to carry because they are so strong in other areas.
Cal Ursa Major is the market's expectation to miss out on the ticket Nationals. However they have the talent to take down any team in the field. They've had a bit of a tumultuous season due to injuries and practice inconsistencies but all it takes is one good weekend to qualify. Dexter Clyburn and Gavin May have put on a masterclass all season. Meanwhile, the Calzone is as formidable as ever, and the wind looks like it will pick up a bit on Sunday afternoon.
UC San Diego Air Squids, Stanford Bloodthirsty, and Grand Canyon Lopes are also all in the mix as potential spoilers that could shake up the bracket, ensuring very few rounds of complacency for the favorites. They are certainly a tier or two below SLO, UCLA, UCSC, and Cal but have the upside to play tight with them. Stanford has a tricky zone that can bewilder impatient offenses and UCSD has enough quality guys on offense to make them tough to break. Grand Canyon has Shane Davidson and Elijah Salmon who take over the offense and distribute to their athletes for jump balls downfield.
Exclusive for Subscribers: We break down each region's contenders in tiers and highlight the players who will define each championship event
---
Bonus Content for D-I College Men's Regionals 2023: Weekend 2 Preview is only available to Ultiworld Subscribers
Already have a subscription? Log in
Whether you visit Ultiworld for our reporting, our podcasts, or our video coverage, you can help us continue to provide high quality content with a subscription. By becoming a subscriber, not only do you receive benefits like bonus content and full article RSS feeds, you also help fund all of Ultiworld's coverage in general. We appreciate your support!