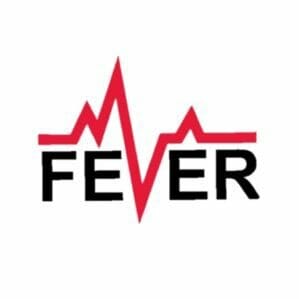 Ohio State
Based in
Columbus, Ohio
Nicknames
Fever
Personnel
Coaches
Deanna Ball, Alaine Wetli, and Jeffery Brauning
Captains
Sadie Jezierski, Emily Barrett, and Stacy Lu
Roster Announcement
ultiworld.com
Postseason titles
Regional
titles (6)
2018, 2015, 2014, 2013, 2012, 2011
Sectional
titles (8)
2018, 2017, 2016, 2015, 2014, 2013, 2012, 2011
Championships
2014
Postseason appearances
Regional
appearances (10)
2018, 2017, 2016, 2015, 2014, 2013, 2012, 2011, 2010, 2009
Sectional
appearances

Italic indicates team received a bye to Regionals.

(10)
2018, 2017, 2016, 2015, 2014, 2013, 2012, 2011, 2010, 2009
Championship
appearances (7)
2017, 2016, 2015, 2014, 2013, 2012, 2011
Links
Website
http://feverultimate.org.ohio-state.edu/
Ohio State is a college ultimate team based in Columbus, Ohio. The team competes as a member of the Ohio Valley region in the College DI Women's Division of USA Ultimate (USAU).
Recent Ranking
Ohio State was ranked #1 in our DI Women's Division Power Rankings on April 17th, 2019.
Recent Videos
For more videos try searching our video archives on VHX.
Seasons
Year
League
Region
(finish)
Section
(finish)
Regular Season
Postseason results
Captains
Coaches
Wins
Losses
2019
USAU
Ohio Valley
17
3
Sadie Jezierski, Emily Barrett, Stacy Lu
Deanna Ball, Alaine Wetli, and Jeffrey Brauning
2018
USAU
Ohio Valley
(1st)
Ohio
(1st)

1st Place at Ohio Valley Regionals
[7-0 record]

1st Place at Ohio Sectionals
[7-0 record]


Sadie Jezierski, Corinn Pruitt and Emma Colavincenzo
Deanna Ball and Stevie Miller
2017
USAU
Women's
(2nd)
Ohio
(1st)
16
10

T-13th Place at College Championships
[2-3 record]

2nd Place at Women's Regionals
[5-1 record]

1st Place at Ohio Sectionals
[5-0 record]


Emily Steedman, Alaine Wetli, and Caitlin Duffner
Deanna Ball, Nick Hamilton, and Tim San Pedro
2016
USAU
Ohio Valley
(2nd)
Ohio
(1st)
12
12

T-17th Place at College Championships
[1-4 record]

2nd Place at Ohio Valley Regionals
[5-1 record]

1st Place at Ohio Sectionals
[4-0 record]


Stevie Miller, Emily Steedman, and Alaine Wetli
Deann Ball and Nick Hamilton
2015
USAU
Ohio Valley
(1st)
Ohio
(1st)
16
5

T-9th Place at College Championships
[1-4 record]

1st Place at Ohio Valley Regionals
[5-0 record]

1st Place at Ohio Sectionals
[6-0 record]


Stevie Miller and Jenna Galetta
Deanna Ball, Nick Hamilton, and Brent Reeb
2014
USAU
Ohio Valley
(1st)
Ohio
(1st)
26
2

1st Place at College Championships
[7-0 record]

1st Place at Ohio Valley Regionals
[7-0 record]

1st Place at Ohio Sectionals
[6-0 record]


Cassie Swafford and Caitlin Harley
Deanna Ball, Brent Reeb, and Nick Hamilton
2013
USAU
Ohio Valley
(1st)
Ohio
(1st)
14
7

T-3rd Place at College Championships
[5-1 record]

1st Place at Ohio Valley Regionals
[7-0 record]

1st Place at Ohio Sectionals
[4-0 record]


Cassie Swafford and Paige Soper
Deanna Ball, Nick Hamilton, and Brent Reeb
2012
USAU
Ohio Valley
(1st)
Ohio
(1st)
21
8

T-5th Place at College Championships
[3-3 record]

1st Place at Ohio Valley Regionals
[8-0 record]

1st Place at Ohio Sectionals
[6-1 record]


Cassie Swafford and Paige Soper
Deanna Ball, Nick Hamilton, and Brent Reeb
2011
USAU
Ohio Valley
(1st)
Ohio
(1st)
18
11

T-17th Place at College Championships
[5-1 record]

1st Place at Ohio Valley Regionals
[7-0 record]

1st Place at Ohio Sectionals
[6-0 record]


Cassie Swafford and Janine Walker
Deanna Ball, Brent Reeb and Rodger Oakes
2010
USAU
Ohio Valley
(1st)
Ohio
(1st)
13
14

2nd Place at Ohio Sectionals
[7-1 record]

4th Place at Ohio Valley Regionals
[3-4 record]


Andrea Traina, Ashley Byrnes and Lizzy Hopkins
Deanna Ball and Emily Puchala
2009
USAU
Ohio Valley
(3rd)
Ohio
(2nd)
10
9

2nd Place at Ohio Sectionals
[6-1 record]

3rd Place at Ohio Valley Regionals
[6-2 record]


Hannah Gustafson, Ashley Long, and Andrea Traina
Deanna Ball and Emily Puchala