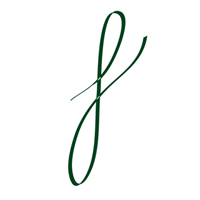 Oregon
Based in
Eugene, Oregon
Nicknames
Fugue
Personnel
Coaches
Kathryn Weatherhead
Captains
Gabby Aufderheide, Ella Hansen, Emily Fagan
Postseason titles
Sectional
titles (2)
2016, 2015
Regional
titles (2)
2016, 2015
Championships
2015
Postseason appearances
Sectional
appearances

Italic indicates team received a bye to Regionals.

(2)
2016, 2015
Regional
appearances (2)
2016, 2015
Championship
appearances (2)
2016, 2015
Links
Facebook
Facebook
Twitter
Twitter
Website
Oregon Fugue
Oregon is a college ultimate team based in Eugene, Oregon. The team competes as a member of the Northwest region and the Cascadia section in the College DI Women's Division of USA Ultimate (USAU).
Recent Ranking
Oregon moved up to #4 (from #5) in our DI Women's Division Power Rankings on May 9th, 2018.
Recent Videos
For more videos try searching our video archives on VHX.
Seasons
Year
League
Region
(finish)
Section
(finish)
Regular Season
Postseason results
Captains
Coaches
Wins
Losses
2017
USAU
Northwest
(2nd)
Cascadia
(2nd)
Hayley Wahlroos, Ella Hansen, Kaitlin Brunik
Kathryn Weatherhead
2016
USAU
Northwest
(1st)
Cascadia
(1st)
24
3

1st Place at Cascadia Sectionals
[6-0 record]

1st Place at Northwest Regionals
[6-0 record]

T-3rd Place at College Championships
Lost to Stanford in semi-finals
[5-2 record]


Jesse Shofner, Alex Ode, Bethany Kaylor
Kathryn Weatherhead
2015
USAU
Northwest
(1st)
Cascadia
(1st)
24
1

1st Place at Cascadia Sectionals
[5-0 record]

1st Place at Northwest Regionals
[5-1 record]

1st Place at College Championships
USAU College National Champions, beating Stanford 13-11.
[7-0 record]


Lou Burruss, Kathryn Weatherhead