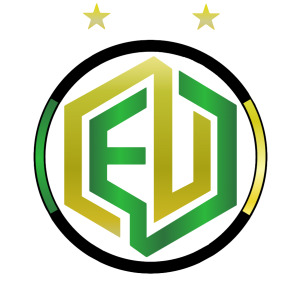 Edina High School (MN)
Based in
Edina, Minnesota
Nicknames
Pronounced: "EE-Dye-Nah" - Edina Ultimate, Green Lantern, Lady Lantern, EHS Hornets
Short Name
EHS
Personnel
Owners
Edina Ultimate
Coaches
Ashley Green, Alex Kensgaard, Cloid Green
Captains
Clara Bils, Bella Dickson, Hattie Hubbell, Elizabeth Stringfield
Roster Announcement
edinaultimate.org
Postseason titles
Divisional
playoff titles (4)
2018, 2017, 2015, 2014
Championships
2014
Postseason appearances
Playoff
appearances (5)
2018, 2017, 2016, 2015, 2014
Championship
appearances
2014
Other achievements and wins
Minnesota
Ultimate
GOAT Award
Winner -
Elizabeth
Stringfield
(Sr)
2018
1st Team All
State -
Elizabeth
Stringfield
(Sr)
2018
1st Team All
State -
Clara Bils
(Jr)
2018
2nd Team All
State - Ali
Kidd (Jr)
2018
1st Team All
State -
Elizabeth
Stringfield
(Jr)
2017
2nd Team All
State -
Melissa
Bernstein
(Sr)
2017
West Metro
Conference
Coach of the
Year -
Ashley Green
2017
2nd Team All
State -
Kayla Blanek
(Sr)
2015
2nd Team All
State -
Julia
Barnett (Sr)
2014
Links
Homepage
EdinaUltimate.org
Twitter
@EHSLanternGirls
Instagram
@edinaultimate
Facebook
Edina Ultimate Facebook
Edina High School (MN) is a high school ultimate team based in Edina, Minnesota. The team competes in Minnesota in the High School Girls Division of USA Ultimate (USAU).
Recent Ranking
Edina High School (MN) was ranked #11 in our High School Girls Division Power Rankings on April 12th, 2019.
Recent Articles
Currently there are no tagged articles for this team. You can try searching the full site here.
Seasons
Year
League
Region
(finish)
State
(finish)
Regular Season
Postseason results
Captains
Coaches
Wins
Losses
2018
USAU
National Invite
(6th)
Minnesota
(7th)

1st Place at
2018 West Metro Conference Champions. Edina over Minneapolis South 13-10 (5/16/2018)


Ashley Green, Alex Kensgaard, Cloid Green
2017
USAU
Minnesota
(4th)

1st Place at
2017 West Metro Conference Champions. Edina over Minneapolis South 6-4 (5/17/2017)


Ashley Green, Alex Kensgaard, Cloid Green
2016
USAU
Minnesota
(6th)

Ashley Green, Alex Kensgaard, Cloid Green
2015
USAU
Central
(4th)
Minnesota
(4th)

1st Place at
2015 West Metro Conference Champions. Edina over Hopkins 9-7


Ashley Green, Alex Kensgaard, Cloid Green
2014
USAU
Minnesota
(1st)

1st Place at High School Championships
Edina over Armstrong

1st Place at
2014 West Metro Conference Champions. Edina over Hopkins 12-5


Ashley Green, Alex Kensgaard, Cloid Green
2013
USAU
Minnesota
Nate Wohl, Dan Sjoblum, Ari Hillman
2012
USAU
Minnesota
Lindsay Miller