The deepest high school tournament in the country!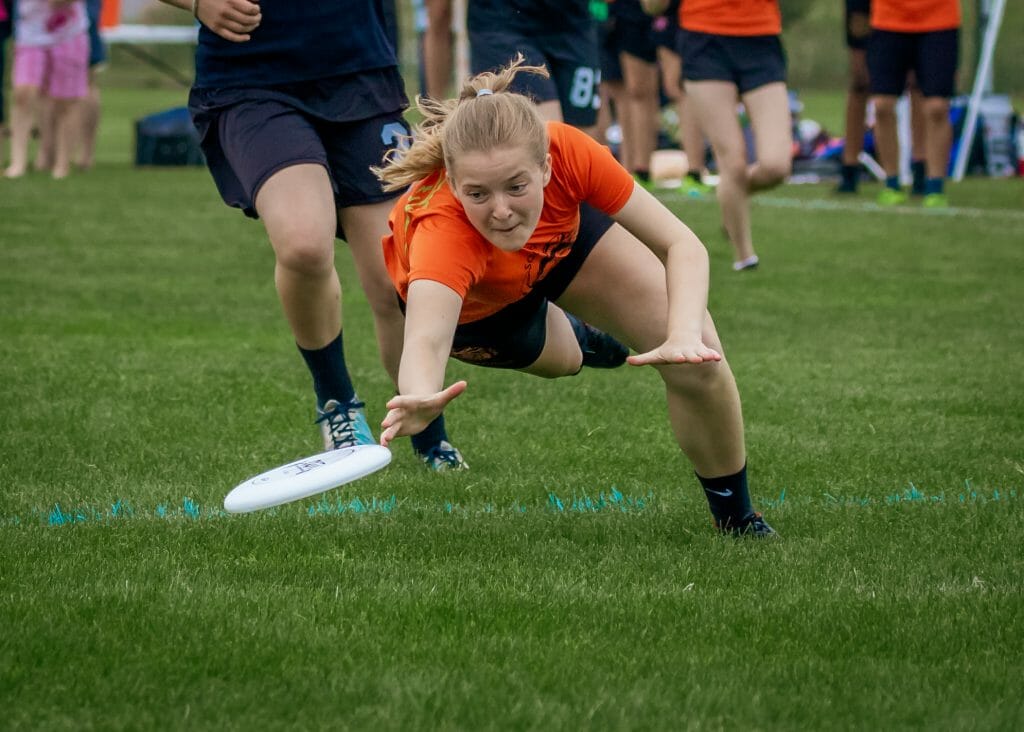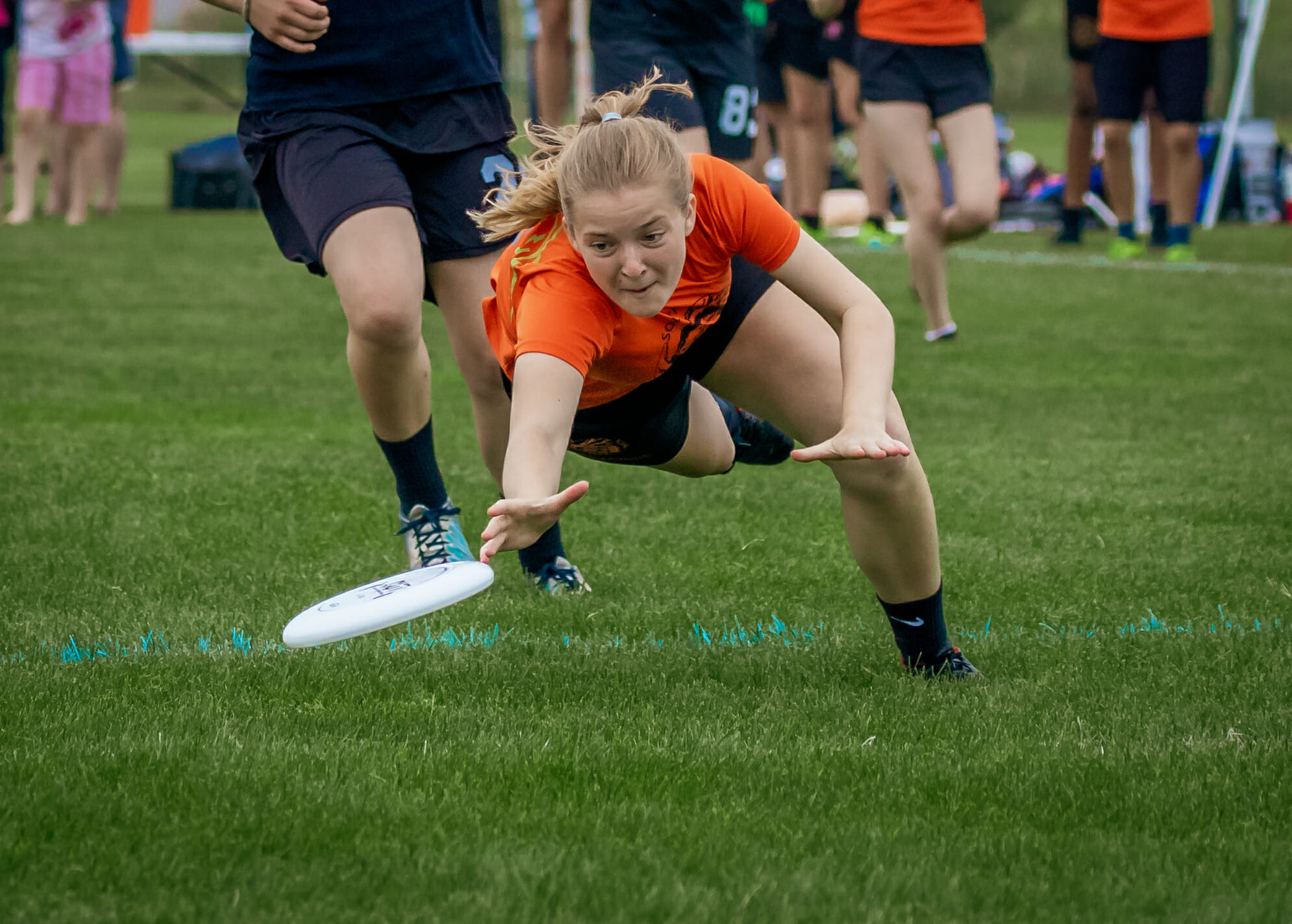 The third year of the High School National Invite means yet another deep and dangerous field of many of the nation's best, including each of the top four ranked teams. Nine teams, all ranked #20 or better in our High School Top 25, hailing from seven different states will converge in Rockford, IL, to fight for the HSNI title.
Tournament Profile
Location: Rockford, IL
Dates: June 7-8, 2019
Weather: Temps in the low 60s to low 80s, with 5-15 mph winds
Top 25 Teams: 9
Filming Schedule
All times Central. All games are recorded for VOD unless otherwise specified.
Friday, June 7th
9:00 AM: Lone Peak v. Holy Family
9:00 AM: Ballard v. Edina
12:30 PM: Newton North v. Edina
4:00 PM: Roosevelt v. Knoxville
4:00 PM: Mount Notre Dame v. Neuqua Valley
Saturday, June 8th
9 or 11 AM: Quarterfinal or Semifinal (TBD) – Live!
3 PM: Final – Live!
Pool A
#1 Roosevelt (WA)
It's usually a pretty safe bet that the best team in Seattle will also be pretty competitive nationally, so it's no surprise to see the winners of the Seattle Invite, Seattle Public Schools League, and Washington state champions as the No. 1 seed. They've lost once all season (to Seattle Academy) and have easily the most accomplished player in the division on their roster. Abby Hecko is already a known superstar, rostered for the U24 National team set to compete in Heidelberg, Germany, this summer. She's the only player in either division this weekend who can say that.
Anna Goddu, who will be attending UBC in the fall and made Seattle Riot as a practice team member, is another player to keep an eye on, as are underclassmen Tori Gray and Aria Kirscher. They have the skill offensively to patiently move the disc downfield and the athleticism and quickness to beat defenses in a hurry. They're equally as athletic defensively and have the knowledge and experience to maximize their athletic advantages. They're the favorites to win the championship, and if they are to do so, it would continue a trend of Seattle dominance in the division, with Nathan Hale taking the title a season ago.
#4 Knoxville (TN)
Roosevelt may have played the tougher schedule against the gauntlet that is Seattle high school ultimate, but Tennessee state champions Knoxville have been very impressive. The Hornets have lost only two games this season, both to very strong combo teams from the Triangle.
The team placed ninth at last year's HSNI and has its sights set on a top three finish this year. Led by seniors Bethany Bailey and Sarah Badgett, Knoxville plays fast offense and tireless defense.
"Having the opportunity for these girls to be able to play high level ultimate with some amazing teams from across the country will be an amazing learning experience and will hopefully encourage them to pursue ultimate in their collegiate lives," said head coach Josh Mayor.
#17 Mount Notre Dame (OH)
At 10-3 on the season, Mount Notre Dame hasn't played as many games as some of their HSNI opponents, but they do already have one win over Neuqua Valley. This is their first trip to HSNI, though, and their first time playing at a tournament near this caliber. It's a calculated big step for MND as they seek to take the program to a new level. "We've had a team for a long time but are trying to take the next step to be a nationally relevant program every year," said the team's coaching staff. "Success at this tournament isn't definitely by wins and losses, but from proving to our players that we belong and carrying forward momentum into next year after our most successful season ever."
They have a couple of seniors who will be going to major programs in Jordan Hallau (Ohio State) and Libby Pung (South Carolina), but Maddie Campbell (Saint Louis University) and underclassmen Rachel Roth and Faith Caiya should be important players, too. They're aggressive in looking to huck and attack the break side, and they're athletic enough to play matchup defense but also have a lot of experience playing zone together. This weekend will be a tough test for Mount Notre Dame as they make their breakthrough into this level of ultimate, but grabbing a couple of wins isn't out of the question either.
#19 Neuqua Valley (IL)
Neuqua Valley has dominated Illinois state ultimate for years, this year taking first and second place in the state tournament. They'll hope to continue their in-state dominance this weekend, but the HSNI field features a significant step up in competition. They lost to Mount Notre Dame by one goal back in March at Rivertown Throwdown, and they have no wins against the field.
Still, Neuqua Valley is a young team. Ali Swiatek leads the squad, which has very few seniors on the small roster. She was a playmaker even at last year's event, and should be a key contributor this year.
Pool B
#2 Lone Peak (UT)
The power program from Highland, Utah, makes their debut at the High School National Invite this year. They won their sixth straight state title this season, and posted a 28-1 record, with the one loss coming to a club team. They've won 129 of their last 131 games, and of those 129 wins, only seven were by fewer than four points. They're a true dynasty in the state of Utah, and legit contenders to win a HSNI title this weekend.
That last bit is rare: the team usually can't even compete for a tournament title because they don't compete on Sundays. This year's Friday-Saturday HSNI format will give the team a chance to make a real bracket run.
In terms of style, Lone Peak is very athletic and likes to move the disc quickly. Nikki Merrill, Autumn Saunders, and Kate Barry are a few of the names to watch — lots of the team's seniors will fan out into the burgeoning college scene in Utah at BYU, Utah, and Utah State.
No high school team in recent history has posted the kind of sustained excellence that Lone Peak has — can they get past the other serious challengers and win a championship?
#3 Holy Family (OH)
Like Roosevelt in Seattle, Knoxville in the South, and Lone Peak all around the country, Holy Family Catholic has been dominant in the Midwest this season. Unfortunate weather has limited the team's action somewhat, but Omega has still posted wins over all the top competitors in and around Ohio, including Neuqua Valley, Mount Notre Dame, and Edina.
Sophomore Rebecca Monnin is already a star, and seniors Savannah Jeffries and Ella Enders lead the way on offense and defense.
Well-developed chemistry is the hallmark of HFC, and they'll need a good dose of it with a slim 13-person roster this weekend.
#15 Ballard (WA)
The fact that Ballard went 2-5 in league play this season speaks to just how incredibly competitive the Seattle scene is. The team seems to be rounding into top form at the right time, getting quality wins over Cleveland, Ingraham, and Nathan Hale at the Seattle Invite last month.
Senior Margaret Tookey (headed to Whitman in the fall) is one of the team's key contributors that's guiding a roster comprised of a lot of new players.
"Our team likes to use give-go handler movement to get into power position, and then attack the deep space," said the coaching staff. "While we primarily use a horizontal stack offensive strategy, we also use a vertical stack. On a turn, our team consistently looks to fastbreak on offense."
The team will get quite the test in this strong and deep pool!
#18 Newton North (MA)
It's been an up and down season for Newton North. They had a strong showing at YULA invite, where they finished second, but the New England spring weather proved to be a challenge, which was only exacerbated when the team's two coaches, Aly Steinfeld and Adrian Banerji, stepped away to have a baby. When playing their best, though, they seek to emulate an offensive style reminiscent of Denver Molly Brown's, according to Steinfeld and Banerji, as well as Heather Raker, who joined the staff when Steinfeld and Banerji had to take their time away.
Gigi Downey, Jessie Chan, Alex Hecht,1 and Jocelyn Sun will be key to that goal this weekend. They're a relatively young program, having been around for only five years, but they are coming off a best ever third place finish in the state championships, that they hope will roll into success this weekend.
#20 Edina (MN)
Edina had plenty of experience against the field, with games against Neuqua Valley and Holy Family; they just haven't been able to come up with wins against them. Those games should still provide them with valuable experience for this weekend, though, and they should have plenty of confidence coming fresh off of a Minnesota state title win on Wednesday night and an undefeated state season.
They'll be without many of their seniors this weekend due to college commitments, but captains Ali Kidd, Clara Bils, and Dani Peterson bring a fearsome combination of athleticism and throwing ability. But perhaps most notable is sophomore cutter Abbi Stilts, who just became the first high schooler to ever make Minneapolis Pop, the premier women's club team in the city. Head coach Ashley Green feels that foursome, coupled with the depth of the team's non-seniors, will be enough for the team to make a quarters or semis run, despite the players they'll be missing.
---
Whose older siblings Zoe and Mac recently won DIII women's and DI men's national championships, respectively ↩