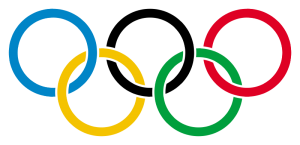 With the 2012 Summer Olympic Games well under way in London, players and fans have raised the perennial discussion about Ultimate being included as an Olympic sport. Although we can already watch the sport's top athletes representing their countries on a global stage at the World Championships, there is something enticing about the bright lights and media coverage that only the Olympics can bring.
It can be hard to get a sense of what exactly the sport's governing bodies — both at the national and international level — are doing to earn Ultimate a bid to the Olympics. USA Ultimate's FAQ page reads, "USA Ultimate and WFDF (The World Flying Disc Federation) have been working to achieve the best presentation of Ultimate and other disc sports on the worldwide sport scene for some time. A major milestone in this effort occurred in 2001 when Ultimate was included in the World Games for the first time as a full medal sport. The current climate for inclusion of new events in the Olympic Games is not encouraging."
To find out more, Ultiworld spoke with USA Ultimate and WFDF about their Olympic efforts and what makes the process a challenge.
Robert "Nob" Rauch, the President of WFDF and a former Executive Director of the Ultimate Players Association, explained the current situation. "WFDF at the end of April submitted an application to the International Olympic Committee for official recognition [of Ultimate]," he said. "Recognition is not the same as being submitted to the games themselves, but it is, in our perspective, an important step overall…for the Olympic movement."
IOC recognition of a sport's international federation — what WFDF is to Ultimate — is essentially a prerequisite for inclusion in the Olympics. However, it is by no means a guarantee. There are dozens of sports — like baseball and golf — that are IOC recognized but not found in the Olympics.
WFDF submitted a 170 page application that covered an expansive list of subjects — history of the sport, World Championship events, and marketing efforts, to name a few — to the IOC for consideration. The biggest requirement is that a federation has at least 50 country member associations; WFDF has 54. "Our belief is that our application will be reviewed and should be acted upon over the course of the year," said Rauch.
Anecdotal evidence suggests that the IOC will indeed recognize Ultimate. Andy Lee, USA Ultimate's Marketing and Communications Director, said that some IOC representatives watched Ultimate at the most recent World Games.
"Through the grapevine," he explained, "we heard that the IOC loved the sport and thought the self-officiation was an incredibly cool component and thought, 'Wow, this is sportsmanship at its best. This is what the Olympics is all about…' I think there is a natural attraction for the IOC for a variety of reasons."
That should help clear up one persistent myth. Referees or observers are not required for recognition by the IOC or inclusion in the Olympics. In fact, Rauch thinks that "maintenance of the spirit of the game and self-refereeing" are the best branding opportunities for the sport and what could help it someday become an Olympic sport.
But how long might that take? Lee said Ultimate won't be in the Olympics for "20 to 30 years, if at all." Rauch called that prediction "optimistic" and said it would "take a generation, if not two."
"We need to have a Chinese mindset towards this," added Rauch. "This is a long-term game, this is not measured in days, but rather in decades."
There are a lot of stumbling blocks. First of all, there need to be 75 member countries in a sport's international federation to even be considered for the Summer Games; WFDF currently falls far short. Even if WFDF were to meet all the prerequisites, the process to be named an Olympic sport still takes many years. "The biggest issue we will face with Ultimate is that the Olympic games have become so large that we face logistical challenges," said Rauch. Since the Games are capped at a certain number of athletes, Ultimate would have to take the place of at least one other sport to be included.
WFDF's strategy, then, is "to look at the two aspects that are most important to the Olympic games these days:" increasing the number of players and developing the commercial aspect of the game.
"The Olympic movement is a business," explained Rauch. "They are looking to sell. In order to be considered, we have to be able to convince the powers that be that we will make money." That would be driven by increasing sponsorship and spectator interest. He suggested that that is how snowboarding became an Olympic sport and Rugby 7's will join the 2016 games.
Can Ultimate achieve that amount of interest? "It is not an unrealistic medium- to long-term goal," said Rauch. "But it's one where we have to take it step by step." Balancing sponsorship growth with the costs that entails can be tricky. He pointed to the American Ultimate Disc League (AUDL), the nascent professional Ultimate league.
"One of the other things that this whole AUDL experience has raised is whether the focus should be on players and what they want or on spectators. I'm not sure they've found that balance," he said. "Trying to put too much effort just on those elite players means you are not able to focus on the much broader community…I think we'd be poorly served by putting our resources just on those elite today."
In short, Ultimate is a long way from becoming an Olympic sport and the player community has a lot of work to do to help it become one. For now, baby steps are important. IOC recognition will help by opening up the financial resources of national Olympic committees to national Ultimate organizational bodies like USA Ultimate.
Other efforts are less formal. Tom Crawford, the Executive Director of USA Ultimate, has used his nearly ten years of experience working on the US Olympic Committee "to help expose the sport to people in the Olympic movement in a casual fashion," Lee explained.
And Volker Bernardi, the WFDF Executive Director, traveled to London last week to meet with IOC members he knows personally to further the international organization's case for recognition.
These more personal lobbying efforts could help make the difference down the road. For many years, very little will be done on the formal level with the IOC after being recognized, so building positive relationships could push Ultimate — someday — into the Olympic Games.