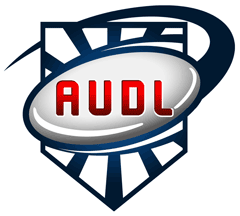 When the inaugural champion Philadelphia Spinners decided to leave the American Ultimate Disc League, no one could predict what it would do to the league, let alone professional Ultimate in the City of Brotherly Love.
But what seemed to be the AUDL's loss has actually helped George Harris realize one of his biggest dreams.
Harris, who resides in suburban Philadelphia, had been trying to purchase an AUDL team for a few months. So when the Spinners decided to start a new league, Philadelphia and the AUDL suddenly had a vacancy. He stepped in and bought the franchise.
But his work is just getting started. First, he has to find players. The Spinners had the benefit of drawing from Philadelphia's top Open club team Southpaw. Harris doesn't have that luxury, so his plan is to uncover that player who is on the verge of becoming the next big thing in Philadelphia ultimate.
"I think last year the [Spinners] focused on the Philadelphia team already in existence in the club realm," Harris said. "There are a lot of people in the suburbs and a lot of diamonds-in-the-rough. We may not have the superstar that's well known throughout the Ultimate community but there's somebody out there that can be just as good or, as a team, can be better. That's what I'm looking for."
Next, he has to find a place to play. Franklin Field, where the Spinners played, remains an option. But Harris wants to find a venue that's more intimate, where fans can hear and feel what's happening on the field.
"What we're considering this year is finding a place that's a little more personal," Harris said. "Maybe a smaller college or high school. It might even be in the suburbs. But we're taking all those into consideration. I think Franklin Field was nice, but maybe too big."
Speaking of big, Harris and his team, which he's calling the Phoenix, have large shoes to fill. The Spinners won the title, so the fans will be expecting a very high level of play. Harris has the same expectations, although he isn't promising anything.
"Finding a team that can work together," Harris said. "As far as the championship or whatever is concerned, I just want a competitive year. Something that is exciting for the players as it is for the fans. To focus in on a championship, it's a little too early for that."
One of the big changes for AUDL players this year will be their ability to play in their local summer leagues and practice with their regular USAU club teams. Last year, most AUDL teams forbid players under contract to participate in anything other than sanctioned AUDL events.
"That's something we've talked about as owners," Harris said. "It was a mistake not to let [the players] play in leagues or with their club teams. These guys have put years into their clubs. They have a loyalty there. You have to respect that. Maybe when we're talking about hundreds of thousands of dollars, or when I can actually pay guys, then I could see where I could say $100,000 is on the line, or $20,000 even, I'm going to say 'Hey buddy, I need you.'"
The Philadelphia Area Disc Alliance, which is the governing body of the Philly Ultimate community, came out in droves last year in support of the Spinners. Harris is hoping to build on that by tapping into a new resource of fans.
"I'm encouraged by the way they supported them," Harris said. "The Spinners did a great job. I think we can do better. I'm going to reach out to what I think is a larger community of guys that have been playing for years. They'll look at the game and wish they were playing and want to show their kids the game they do like. I think there's a large market for that and I think that's what we have to go after."
Harris may not be as tapped in to the Ultimate scene as Spinners' owner Jeff Snader, but he, unlike many AUDL owners, has played quite a bit.
"I've loved Ultimate since high school and it's always been my dream to see Ultimate go to a professional level," Harris said. "It's not like you get an opportunity like this all the time. It's a once-in-a-lifetime opportunity and hopefully we can make it into something big and great."
Harris was introduced to Ultimate in middle school and played it, albeit casually, at Downingtown High School. He played on a few non-competitive club teams and advanced as far as Regionals.
But Harris will be the first to say that you don't have to qualify for Nationals to love the game of Ultimate.
"It was more casual than serious but it didn't take away from the passion we had for it," Harris said. "The joy of just going out and playing and seeing groups and groups of people playing Ultimate was just… great.
"Pursue your passion. That's the thing. I saw it — I wasn't going to let it go. Seriously. They told me there wasn't a team available anywhere on the east coast, except for maybe North Carolina around Raleigh, but that was a little too far. I just didn't let go. I called them and pursued it quite a bit and it paid off."
Harris said that he's excited about the future of the AUDL, that communication between league owners has been strong and that the AUDL will have 12 teams in the league next year. The Phoenix, which is looking to hold their first combine sometime in the first or second week in November, is also looking for volunteers to help run the myriad of game-day and behind-the-scenes work that needs to get done. Harris and the Phoenix can be reached on Facebook.
"Your head spins at the beginning," Harris said. "Suddenly, you look at a sports game and you look at the cheerleaders, the entertainment that goes on, how all of a sudden you have to do it. Suddenly I have this large list of things I have to do. Yeah, it's a little overwhelming at the beginning and knowing I have to knock on doors for sponsors, it's overwhelming but exciting. It's big challenge and, in a way, everything I've done in my life has led to this. I think with an open mind, I can make it."