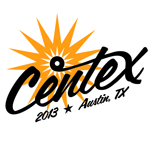 A windy overcast morning welcomed sixteen teams from seven different regions to Austin, Texas, for one of the last chances to earn regional bids to Nationals. Centex took a bit of a hit this year in the quality of teams who attended, but would still provide a handful of teams the opportunity to solidify their rankings (Texas, Harvard, Eastern Michigan, and Arizona) or make a jump into the top 20 (Texas A&M, Georgia Tech, and Kansas). The consistent winds throughout the tournament kept a lot of games close and allowed for upsets that will certainly have an impact on the end of the season.
Texas Tuff
The hometown team, #8 Texas Tuff, was the only team to finish the weekend unscathed. They opened the tournament against ASU Prime. The first round game would provide scares across the board for most of the higher seeds, and this one did not disappoint. Tuff took a 12-8 lead into soft cap, only to watch ASU rattle off three straight points to close the game to 12-11. With Texas going upwind they were able to score the next point while hard cap went off to end the game 13-11.
The rest of Saturday would prove much easier as Tuff would go on to roll past Colorado College and Virginia in pool play, and then Georgetown in the cross-over game, never allowing more than seven points. They would continue their success in the championship bracket beating Kansas in quarterfinals 15-7, and Wisconsin-Milwaukee in Semis 12-6. In the finals they would match up against Harvard Redline.
By the afternoon on Sunday the sun had found its way through the clouds and the wind, while still playing a huge role in games, had certainly died down from the day before. After trading points to 2-2, Redline held and then broke to take the early lead 4-2. On the next point Harvard had another chance to break, getting two chances on the goal line, but was unable to take the two break lead. Tuff held for 4-3, and used that momentum to go up a break at half 8-6.
Tuff would extend its lead to 11-7 by earning an upwind break as soft cap went on. Redline battled back to take the next two scores, but Tuff's consistency won out, and Texas went on to win 13-10. Texas was able to rebound after a disappointing showing at Stanford. They proved that they were the most dominant team on this weekend, despite playing without their known star Will Driscoll. It's a testament to how little they rely on him in games that they had as much success as they did this weekend.
Harvard Redline
#15 Harvard was the only pool winner to not win all of their pool play games. They opened up the weekend with an easy win over Iowa, but then fell to Illinois 14-12. Both teams largely traded points with the wind until the end, when Illinois scored three straight to take the game. Redline was able to rebound with a 15-10 win over Georgia Tech to finish the pool 2-1. Both Georgia Tech and Illinois also finished at 2-1, but Harvard won with a point differential of +3 in common games (Illinois -3, Georgia Tech 0).
This set up Harvard to play their cross-over game against Arizona in the Saturday showcase game, just as the wind was blowing its hardest. Possibly the game of the tournament, Arizona received the pull going upwind. Both teams looked to rediscover their legs and their throws after sitting through a bye the previous round. The first point had Arizona struggling to put the final throw into the endzone, with each turn picked up by Harvard and seemingly punted down the field. Both teams had many chances, but Arizona found a way to score the upwinder. Harvard could not answer with an upwind point of their own and Sunburn took the early 2-0 lead.
Redline responded with three straight points, setting up the offenses going downwind as both teams traded through the rest of the first half, until Sunburn was able to find the upwind end zone with a beautiful layout grab to take half, on serve 8-7.
Redline faced the same strong wind to start the half and succumbed, giving up a break. Arizona earned an upwind break, followed by the downwind break later in the half to take the lead 12-8. Soft cap went on making it a game to 14; Harvard Redline showed their mettle and started a furious comeback. With Arizona one point away from the victory, Harvard was able to secure two upwind breaks tying the game at 13s and forcing double game point. Arizona received the disc going up wind and marched down the field. With only about 15 yards until the endzone Redline found the huge block they were looking for and, with the wind, pushed the disc back down the field. Five yards out of the end zone they scored the game winner with a cross field hammer to a wide open receiver.
After working through Texas A&M in the quarterfinals, Redline would find themselves against Illinois again in the semifinals, another game that would go down to the wire. Tied at 12s, after Harvard broke, both teams would turn over the disc multiple times. Redline got a turn on the goal line as hard cap went off to force universe. Redline would punch it in to advance to the finals.
Arizona Sunburn
Sunburn made their way to Austin with a shell of their team, although they were missing only a few key players. They found their footing early with a close win over California, and went on to win their pool by defeating Oklahoma and Kansas. With their collapse against Harvard (giving up five straight to lose), they missed out on a chance for a huge result with a 15 man squad.
They came out on Sunday against Wisconsin-Milwaukee and could not find their way out of a small hole. They gave up a few breaks early and could not execute on offense after they forced turnovers. With many chances on the goal line for upwind breaks, Sunburn could not string together the right combination of passes. The game was slowed down tremendously; Arizona ran out of time. UW Milwaukee was able to patiently work through Sunburn's containing zone (along with some great throws by #11 Kevin Brown), to score downwind, and they took advantage of the chances they generated on defense.
Sunburn bounced back by winning the fifth place bracket, beating Kansas and Texas A&M to close out the weekend. Coming into the tournament, likely one marquee win would have been enough to solidify Zona's spot in the top 20, but Sunburn was unable to strengthen their resume.
Texas A&M Dozen
#19 Texas A&M was the only one seed to not win their pool on Saturday, losing to Georgetown in their first game. They were able to rebound fantastically with three straight comfortable wins over UW Milwaukee, Eastern Michigan, and ASU. They seemed to play very loose, which played into their strengths. There was even talk of a chicken wing score later in the day.
After falling into the fifth-place bracket with a loss to Harvard in the quarterfinals, Dozen was able to get revenge on Georgetown with a comfortable 13-9 win. It is hard to tell how much better they would have done with Dalton Smith, who was in Japan for the Dream Cup. That is now two tournaments in a row that they have been missing pieces. If they could have gone to both Stanford and Centex at full strength, their season could look a lot differently. Matt Bennett is clearly the catalyst of this team and was making plays all over the field for Dozen this weekend.
Illinois
After a disappointing Huck Finn showing the weekend before, where they lost to Texas State, Kansas, and Nebraska-Omaha in terrible conditions, Illinois bounced back nicely to have a good showing at Centex. They were able to knock off Harvard in their second pool play game — easily the best win of their season — but their loss to Georgia Tech led them to finish third in their pool after the tie-breaker. After pool play they were able to dispatch of Oklahoma in the pre-quarters and Georgetown in the quarterfinals to meet Harvard again with the chance to go to the finals.
Illinois will surely look back on this tournament and see missed opportunity. In their final two games against Harvard and Wisconsin Milwaukee, they had a lead at halftime and lost on universe. They will not have another chance to play against high level competition this season. Have they done enough to be seen as the best in the Great Lakes region?
Wisconsin-Milwaukee
While Black Cat opened the weekend by escaping their pool, with a 10-8 win over Eastern Michigan, coupled with loses to Texas A&M 14-8, and Georgetown 11-8, UW Milwaukee found ways to win games at the most important times. They matched up against Colorado College in the pre-quarters and eked out a 10-9 win, earning them a quarterfinals match-up with Arizona. After going on to win that game 11-9, they lost to Texas 12-6 in the semifinals. For the third place game they came away with another close win over Illinois 12-11.
Black Cat was easily the biggest surprise at Centex. Coming in as the four seed in the D pool, they were able to grind out wins. While this may not be the team from last year that knocked out Iowa at North Central regionals, they still have quality talent led by captain and USA U-23 member Kevin Brown.
Eastern Michigan
The EMU Hellfish had the most disappointing weekend of the field. They came in ranked in the top 20, and the highest of the Great Lakes region. They had only played at Cat Fight against some lesser opponents, so Centex could have been their coming out party. They lost their star player James Highsmith to a concussion on the first day which clearly had affected their weekend. They were able to come away with wins over Virginia and California on Sunday, but this tournament had to be a disappointment to the Hellfish, who will fall out of the the rankings.
Takeaways — The Bid Ramifications
By defending home field and coming away undefeated, Texas Tuff has surely solidified its place in the top 20 for the South Central region. Texas A&M, on the other hand, came into the weekend on the outside looking in. While they did not play poorly enough to eliminate themselves from the running, their losses to Georgetown to start the weekend and to Arizona to finish puts them, and the South Central region, in a precarious situation. If A&M misses out on a bid they will be in a battle with Texas and Colorado for a ticket to Madison come regionals. Going into the weekend, one of the biggest storylines was how Tuff and Dozen were going to fair without two of their biggest stars, Will Driscoll and Dalton Smith, respectively. It is at least feasible that the USA All-Star team that attended the Dream Cup could have cost the South Central a bid. Depending on Colorado's results at Easterns next week, this region could become very interesting.
Arizona also did not do themselves any favors. They played close games all weekend (which will happen with a less-than-full squad and windy conditions). With a close win against in region opponent California, and a loss in the quarters to Wisconsin-Milwaukee, their ranking will take a hit, but how far they will drop is hard to tell. They beat Kansas (twice) and Texas A&M, both in the top 30, so they may have done just enough to keep their spot and a second bid for the Southwest region. With this being their last tournament of the season before the series, where Sunburn lands in this Wednesday's rankings will be very important.
Even with the success of Illinois making the semifinals, the Great Lakes region is still only going to find itself with one bid. Eastern Michigan had a horrendous weekend going 1-6, with losses to California, Iowa, and Oklahoma. Their spot in the top 20 will be up for grabs, even though it will mean only the top 18 will be eying strength bids, since neither the Great Lakes not the Metro East region has a team in the top 20.
Although the top teams of the Southeast region were not in attendance, Georgia Tech Tribe was in a position to make a run at an unthinkable (before the start of the season) fourth bid for the region, sitting at the 25th spot in the USA Top 25. They ended up losing in the prequarters to Kansas, essentially eliminating them from contention of that bid. They will still play at Terminus this weekend, but with the only highly-ranked opponent being Georgia, it will be difficult to make a move in the rankings.
Harvard made it possible for the New England region to grab a third bid. They may still take a bit of a hit, due to their loss to Illinois in pool play, but they certainly will not fall out of the top 20. Dartmouth has a chance to return the favor this weekend at Easterns. Pain Train, with a good showing against a stacked field, could bring that third bid to New England.