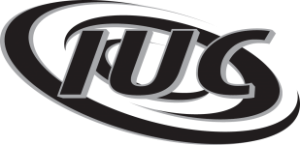 This weekend, fifteen teams will take the fields for the first annual Indoor National Championships in Randolph, New Jersey.
After five regional events, largely in the northern areas around the country, the mixed teams will converge on an indoor stadium complex to compete for cash prizes and the title as USA Indoor Champion.
Trent Simmons, a long-time event organizer from Colorado, started the project as a new opportunity for players to get quality competition in during the long winter. National indoor tournaments are popular across Europe. "The more I've been digging into it, the more I realize [indoor ultimate] does have a rich history," said Simmons.
So why hasn't it caught in the United States?
"I think the short answer would have to be USA Ultimate," said Simmons, noting that they haven't put together indoor events as a competitive option. Rather than going to them to start it up, Simmons gathered some regional partners and got it off the ground. "I haven't had a lot of luck getting things going with them so I went for it myself," he said.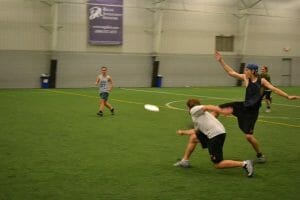 As you might imagine, the rules are quite different from outdoor ultimate. The stall count is six, and games are timed. The game is played five-on-five, with the mixed division — the only one offered this year — fielding at least two women. Play is continuous, meaning that, after scores, the opposing team must put the disc into play from the spot of the score within ten seconds. Substitutions are made on the fly.
The top three finishers at this year's Championships will receive cash prizes of up to $5,000. The entire tournament is player fee funded, with a $1 donation from each participant set aside to be donated to Ultimate Peace.
The tournament will also feature some fan-friendly side events. "We're planning a pretty fun Nationals weekend," said Simmons. "There will be a hat tournament for the fans at the same fields that we're using at Nationals. And we're throwing a party for everybody on Saturday evening."
There will also be a Major League Ultimate showcase game nearby the indoor fields on Saturday before the rounds begin.
Although it started relatively small this year, they have ambitious growth plans for the future.
"Next year, we plan to add an open and a women's division, as well as probably a college division," said Simmons. "Those would take place in November and December."
Simmons says that the indoor game is fast-paced and exciting to play and watch. He thinks it will catch on here in the US.
"One of my side goals is that, a year from now, people are using the term outdoor nationals [when talking about the Club Championships]," he said.