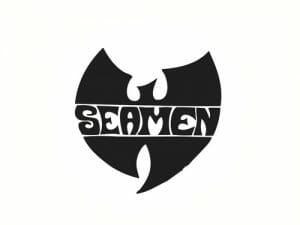 Late last week, UNC Wilmington Assistant Coach Brian Casey wrote an article about the team and its reputation that proved to be polarizing and very controversial. Dozens of readers reacted in the comments, in emails to Ultiworld, and even on international blogs.
We spoke to head coach Greg Vassar this week by email to get his take on this year's season and the behavioral issues that the team faced.
Ultiworld: For you, what is the story of this year's Seamen team?
Greg Vassar: I would say the story of this team is how resilient every member of the team was. There was all the normal stuff that a team goes through and has to overcome but beyond that there were a lot of guys who went through serious some adversity. I can count about 10 guys that could have hung up their cleats without having anyone blame them. Instead, every single one of them worked hard for a greater cause than themselves. It was certainly something to witness. I've never been a part of a team with this many backstories and undercurrents.
UW: A lot of the criticism of UNC-Wilmington this season has focused on a single flashpoint: the play of Alan Gruntz. Again and again, we've heard he's been talked to, disciplined, etc., but his behavior did not change. Why wasn't he benched for good?
GV: The bad behavior that occurred this year by the Seamen (not just one player/incidents) didn't occur in a vacuum.  There were responses and attempts to change it by the coaches, captains and team. Others, like Tommy [Lamar], have tried to take some of the blame but I'm the head coach and responsible for making sure the team is on the same page. That didn't happen on a consistent basis so that's on me, not Tommy, Brian [Casey] or Tully [Beatty]. I won't talk about interactions with individual players, I think that violates a code of trust between coaches and players to do so in public.
UW: Is Brian Casey correct in saying that the team's focus is on winning, and that spirit doesn't play a major role in the teaching?
GV: Every team and program probably has it's own definition of spirit and sportsmanship. We value playing fairly and within the rules. You don't have to look far in our area to see what a bad reputation gets you. If others want to judge our program, I'd ask that they wait to see how the Seamen respond in 2013-14.
UW: Do you believe that the team's reputation leads other teams or observers to treat you unfairly or assume the worst in foul situations?
GV: Not sure that matters in this context. I thought the observing at Nationals was pretty good and there's not really a call I can look to as one that was a game changer and also assumed to be influenced by the perception of our team.
UW: Will you make any changes to try to correct some of the faults of this year?
GV: Yes, see response to the second question.
UW: Is it frustrating to you as a coach to see some outstanding players (both athletically and in spirit) — Lamar, Mark Evans, Xavier Maxstadt, Robert Goode — get overshadowed by the sense that your team cheats?
GV: Very much so. This team was amazingly resilient and several years in the making. The backstories are really pretty powerful and the fact that they aren't being discussed is a shame.
***
Vassar added in a separate comment:
[quote]I want to make it clear that my thoughts on the whole issue of our team's behavior isn't being dictated by public opinion. An easy knee jerk reaction by those who are following this story would be to say that the Seamen are just covering their asses by responding to the public. Instead, I think it's important to know that long before Nationals we had team discussions about how we carry ourselves. It's solely on me for not being consistent and following through with those ideas for the entire season.[/quote]