The San Francisco Flamethrowers owner Michael Kinstlick knows just how tough it is to beat San Jose. Here are his keys to the upset.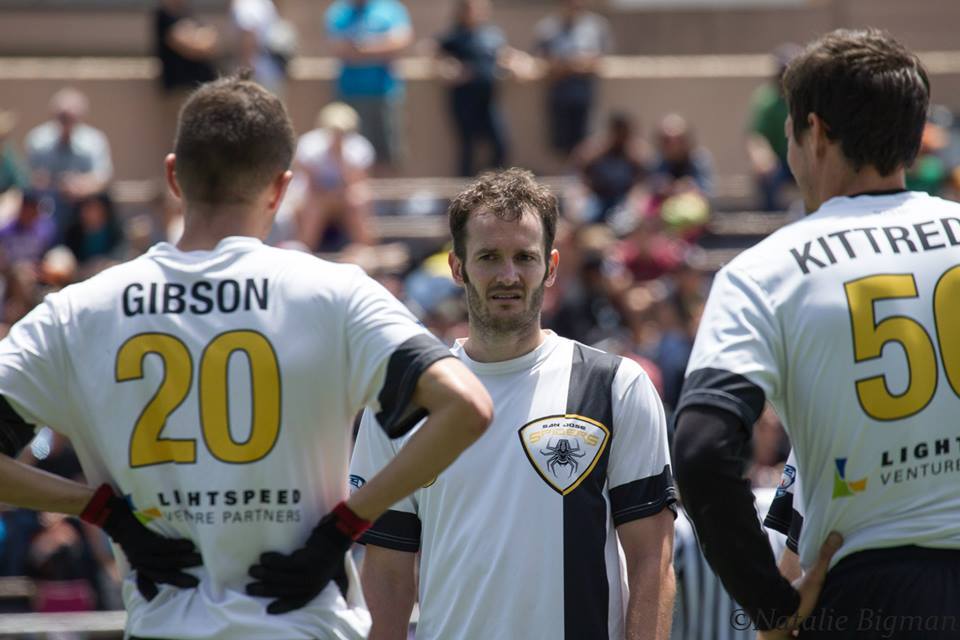 The San Jose Spiders are, rightly, the favorites to win this year's AUDL Championship in Toronto. They are a deep and incredibly skilled team that can beat you in a variety of ways.
The SF FlameThrowers played the San Jose Spiders five times this year; we only managed to win one of those contests. All were hard-fought games and most of them could have gone either way (including our win). From close observation of those games, as well as the near-win by Vancouver, some hints on how to beat the Spiders emerge.
1. Score with very high efficiency.
Like, every time you get the disc. The Spiders will seem to do so at times. If you fail to convert good opportunities & give them the disc back too often…you will lose.
2. Contain Beau Kittridge & Ashlin Joye…but not too much.
In the FlameThrowers-Spiders playoff game, part of our strategy was to focus on limiting them, because you'll not completely stop them. We held them to 2 assists and 5 goals combined vs. an average of 7 assists & 3 goals combined in our regular-season games. We still lost because we failed to score with high enough efficiency when we did get the disc (see: #1) and because several of their other players stepped up and filled in the gaps (see: #6).
3. Get the first break (or two).
Sow the seeds of doubt early & don't let them get confidence. Once the Spiders are up a couple breaks and can open up the playbook on both sides of the disc, you'll be scrambling. They are not a team against which you want to play from behind.
4. Win the end-of-quarter situations.
The Spiders did a very good job this season of scoring last-second goals (see: 26-25 win over Vancouver). Prevent them from converting short-clock opportunities. Get one yourself and then flip the field on D/O to "steal a tempo." And, by the way, have a few folks 6'6" (and fast) to guard Simon Higgins and Marcelo Sanchez.
5. Roast the poach.
The Spiders will sag off and poach the lane & the deep. Beau, in particular, enjoys playing centerfield from the top edge of the offensive set, waiting to run down the ill-thought huck. Find the open man on the poach and weak-side opportunities will be open for solid gains upfield.
6. Manage the wrecking crew.
The Spiders have a depth of talent. Any one of Kurt Gibson, Mark Elbogen, Kevin Smith, Tyler Bacon, Eli Kerns, or Kevin Cocks can also beat you. Finding match-ups and defensive sets to limit the damage will require imagination, depth, and all-out team effort.
7. Limit their runs.
Don't let one break turn into 2 or 3 in rapid succession. Take care of the disc on O and look for the right opportunity to get the break back.
8. Pray for wind.
The Spiders throwers can find receivers at will in open-field situations with no wind, and the larger AUDL field only fuels that advantage. Hope for a gusty cross-breeze that shortens their looks and compresses available space.