The first day of Ultiworld's WUCC Diaries.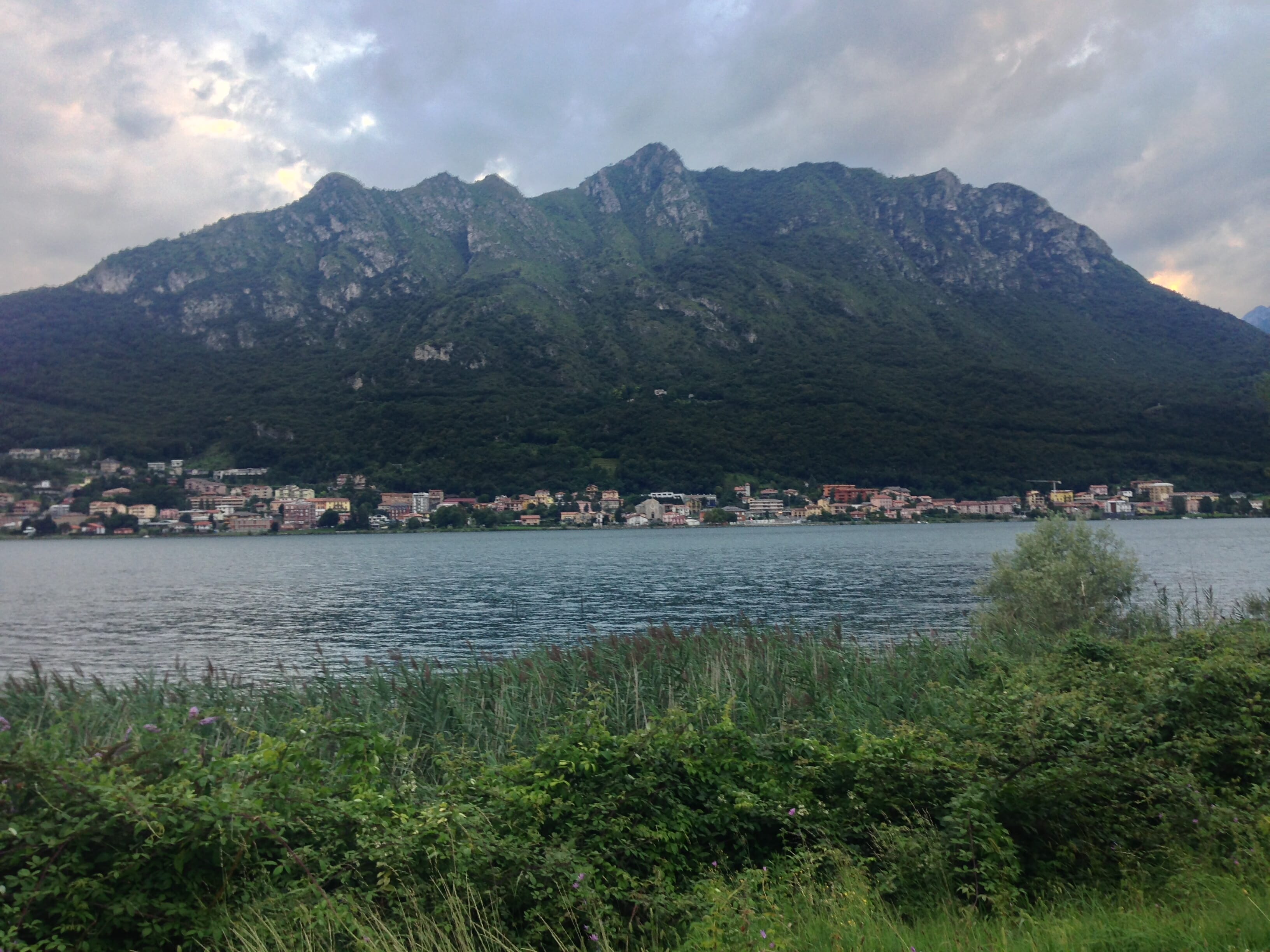 We are excited to present our first installment in the WUCC Diaries, personal stories and insight from athletes around the tournament. We will hear this week from Johnny Bravo's Ian Toner & Brett Matzuka, Emo's Sion "Brummie" Scone, Revolution's Akina Younge, and me. Because some of our writers are still getting situated, only Akina, Brummie, and I have posted entries today.
Akina Younge (Revolution :: Colombia)
8/1/2014
I've been in Milan since Monday, July 28…and I have yet to see the Duomo or any other major sites as a tourist in Milan. My team, Colombia's women's team Revolution, is here to win. On Sunday night, I forsook the highlight of my summer (Wildwood) to make sure that I would get to my plane on time to meet up with my teammates who had been traveling since Friday and Saturday from Medellin to Madrid to Milan. We all arrived on Monday, groggy, sleepy, hungry, but full of salutary "holas!" and kisses on the cheeks, thankful to the news that practice would start the next day when we were more rested.
Walking 40 minutes to the fields, one way, is how our Tuesday, Wednesday, and Thursday began. The walk was followed by very little stretching, two hours of practice, and a 40 minute walk back, featuring shout-singing a combination of Colombian traditional and pop songs (none of which I knew the words to) and R. Kelly's "I Believe I Can Fly" (which I know all the words to). I think I can say with confidence that we are preparing for Worlds unlike any other team at the tournament.
Once back at the hostel we've had lots of team meetings (including one that was a dance lesson for our soon-to-be-revealed-really-complicated-highly-coordinated-Worlds-2014 dance), lots of logistics talks (including great uncertainty about how we're getting to the fields…ekk!), and lots of hang out time (including foosball and elimination ping-pong). Today, we finally got a rest from practice, but the hang out time and meetings still continue to make sure we're logistically and mentally prepared for the tournament.
***
8/2/2014
You probably could've guessed that I was a Worlds first-timer from the look of excitement on my face arriving at the Showcase fields today.
Seeing the stands full of players and fans made me think of all the cliches — it filled my heart with joy! I've never seen something so beautiful! It made all the troubles fade away. But actually it did make specifically our rental car trouble of today fade away…Though I don't understand the exact issues we had (blame it on my lack of car-rental related Spanish vocabulary), I do know that our 11:30am departure turned into a post-3pm departure, getting us to the fields mere minutes before the 4pm inauguration events. But, as soon as I got into the long awaited car, my frustration dissipated into excitement. Worlds was becoming real. The drive was full of views of mountain ranges and blue skies and highways signs that said 'Lecco.' Once I arrived at the showcase fields, I felt humbled and honored to be one of few at this tournament.
Probably the best part of my day was running into friends (some of whom I expected to see, but many more who I wasn't expecting to see). I guess in the states with rosters released and team fields pre-set for tournaments, I know who to expect to run in to. But at Worlds, it's different. Even when I saw the people who I knew would be at Worlds, there seemed to be a specialness and surprise to the occasion.
Sadly after all that excitement, we all have to wait another day to start playing. After dinner, one of our captains went over all the things we had to bring, mentioning to bring clothes for rain, sunshine, and all other kinds of weather because of the unpredictability of the climate. During our week here practicing we've noted the craziness in the weather – one practice began full of mosquitos in what felt like 90 mugginess, which then led to a 20 minute full out downpour, followed by a parting of the seas resulting in it being hotter and sunnier and more mosquitoier than it was before. We could still see it raining hard on the field next us when ours had cleared. It was bizarre, but it never entered our consciousness that games might be canceled. Some of my teammates feel a bit of release from nerves, while others feel an increase of anxiety with this added uncertainty. For me, I feel a kind of sadness knowing that I have to wait another day to play.
Sion "Brummie" Scone (Emo)
To set the scene, my season ended 10 weeks ago when I ruptured an ankle ligament playing at London's Calling. I still need crutches. Getting to Lecco was no mean feat, but with teammates on the plane (and a wheelchair at the airport), things went smoothly.
Finding out all games tomorrow are cancelled was a huge upset for us all. Questions such as "why no back up fields?", "why no 3G pitches ?" And "seriously, this is worlds, can't we can play in mud?" are repeated often. Hopefully we will get answers soon, communication has been poor as it seems to be done via Internet and the wifi here is non-existent; I'm relying on 3G and a big bill. No one is on the ground to relay info, as the volunteers are not being given information.
The accommodation ("upgraded dorms") is basic but clean inside a fenced compound. No frills, and we still need to head outside for showers where the floors are muddy. Given the downpour tonight, soon everything will be muddy unless we sacrifice something for a door mat. The irony of trying to clean yourself at a communal shower block then getting muddy heading to bed is not lost on me. Is this really an acceptable standard at Worlds? At ~40 euros per person per night, it's hardly cheap either.
Just found out that all shuttles and food is cancelled tomorrow. No idea what the hundreds of ultimate players stuck here all day are going to do, but we can be sure it won't be ultimate.
Very bad start, let's hope things pick up.
Charlie Eisenhood (Ultiworld)
As usual, I got to JFK a little later than I wanted to, barely making the deadline for checked bags. But a short stay in the lounge (with some nice draft beer and delicious food) erased any stress, and I boarded my Brussels flight feeling great. I watched a couple of bad movies and tried to get some sleep to beat the jetlag, but it wasn't to be.
It was my second time in Milan — I think I enjoyed it more this time around (though I only spent about 18 hours in the city). I had done most of the big touristy stuff last time, so I mostly walked around, enjoying the diversity of shops and pleasant weather. It's not the city that Florence is, or Rome, but it's still worth a visit.
Early this morning, I was off to Lecco. It's a nice trip up into the mountains, and the setting here is just spectacular. (Photos in a subsequent post). I grabbed a cab with some South Korean players and we shuttled off to Hotel St. Martin for the WFDF Congress. (More later).
A Belgian gentlemen was nice enough to give a few of us a ride (WUCC did not have any transportation for WFDF Congress attendees to get back into Lecco for the opening ceremony), so we zipped over to the stadium. For all the rain the region has had over the past few weeks, you wouldn't have known it at the Opening Ceremony. Teams were exuberant and packed the stands. The sun was shining. The Venezuelans kept everyone moving with a percussion section. The game between Shiok (Singapore) and Croccoli (Italy) was a good one — lots of high-level play despite some very nasty wind tunneling through the stadium.
Lots of energy that now is unfortunately going to have to be rebottled as teams wait it out tomorrow. I think I'm going to go hike in the mountains…