Vermont has officially recognized ultimate as a high school sport. Is full varsity status right around the corner?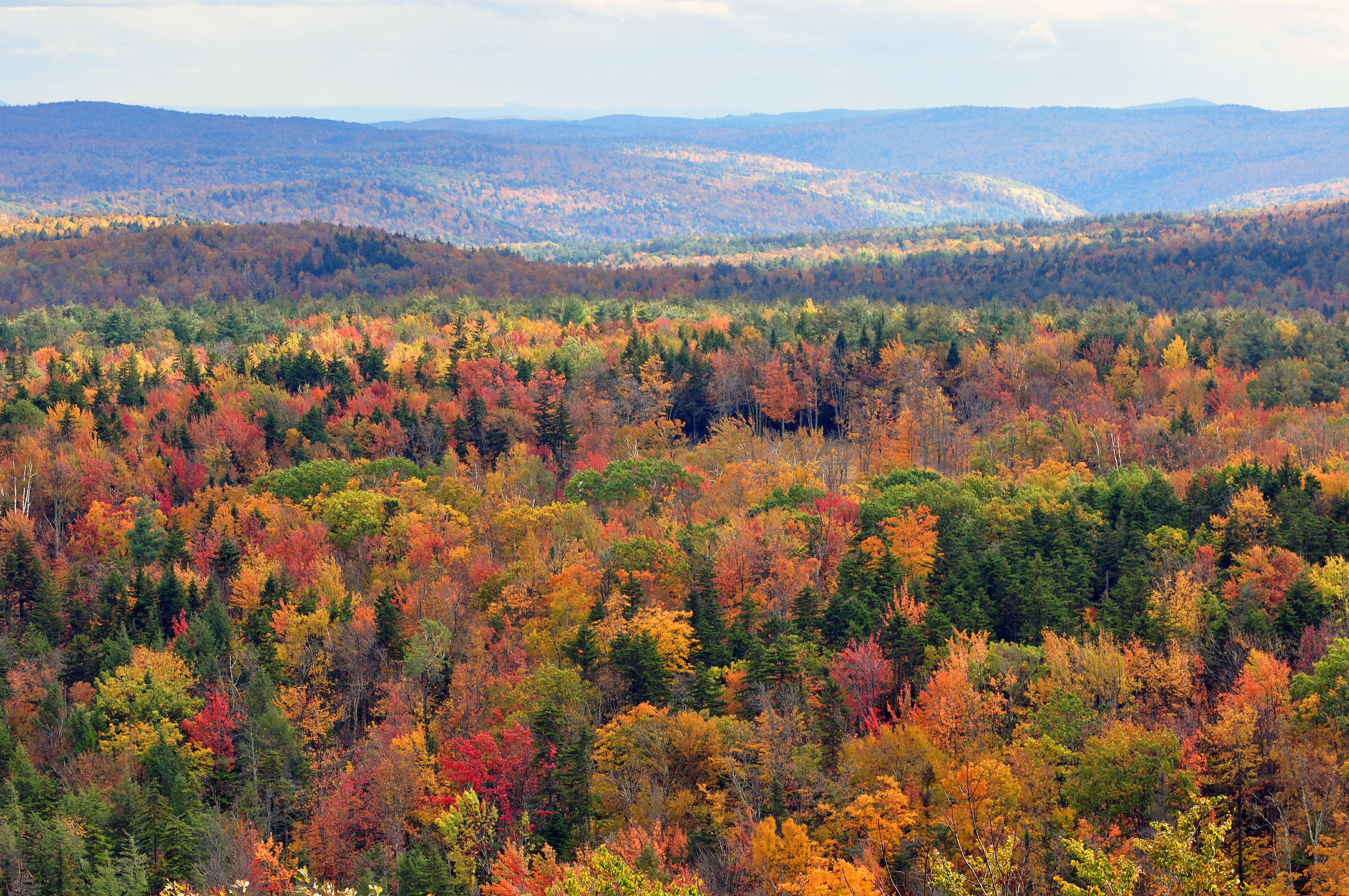 Very soon, ultimate could be on sports sign up lists right along side basketball, track and field, and other varsity sports in the state of Vermont.
First reported by the Valley News, Vermont's governing body for high school athletics, the Vermont Principals Association, has officially recognized ultimate and granted it exhibition status, the starting point for every varsity hopeful in the state.
"We want all the rights and responsibilities of any other sport at our schools," said Anne Watson, the coach of the Montpelier High School team and one of the leaders of the campaign to get ultimate recognized by the state.
Watson contacted the VPA and started to work through the proceedings to get exhibition status, which included gathering letters from at least nine schools saying they would be willing to sanction the sport in two years as a varsity sport and putting together a presentation for the VPA's Activities Standards Committee.
Vermont's youth ultimate leaders put together 15 letters and a stirring presentation featuring coaches, parents, and athletes. "Ultimate did one of the best presentations I've ever seen in front of the ASC," said VPA associate executive director Bob Johnson.
For the next two years, state ultimate organizers will have to work to establish a formal ultimate committee tasked with writing rules and regulations, plan scheduling, and get more schools involved. At the conclusion of the exhibition status, they will present in front of the ASC again to apply for full varsity status.
"They have to explain the progress that's been made over two years," said Johnson.
For now, schools are not required to allocate any of their athletic budget to ultimate programs for coaches, transportation, jerseys, or other essentials. But Johnson said exhibition status alone helps immensely for sports trying to get financial resources. If the sport is approved for varsity status in 2016, then schools will start paying for all of the above. "To get into the athletic budget a school is a pretty big deal," said Watson.
There are plenty of obstacles ahead. Relinquishing full control over tournament planning, scheduling, and, of course, the officiation policy of the sport will likely be bumpy. There is a team, Watson said, that cannot play on Sundays, so any state tournaments would have to be planned around their schedule. That could mean forgoing the typical ultimate tournament in favor of a more weekly playoff game style more common in other sports.
The question of self-officiation v. observers v. referees is also an open issue. Organizers will have to work with state officials to set rules for the sport — that could mean some adjustments to the typical high school ruleset under USA Ultimate.
Watson told Vermont's Valley News that working with USAU may not necessarily be a part of the future of high school ultimate in Vermont. "I would much prefer to not have to chase kids down to pay a (USAU) membership for something we could do equally well and significantly cheaper," she said. "It's already a cheap sport. It requires almost no equipment; you get a field, some cones, a disc and you can play. I would like to keep it that way."
Though many logistical issues have to be worked out over the coming two years, there is excitement about the possibility of Vermont becoming the first state in the country to bestow varsity status upon ultimate. Other sports have gone through the exhibition to varsity transition recently in Vermont, including bowling and volleyball. Only one sport — rock climbing — has been denied varsity status on grounds that it could not be scaled to the full state (rock climbing areas are too localized).
That bodes well for ultimate, which is easily played on existing fields.
For now, the youth ultimate board, high school coaches, and players will work to show that ultimate can be organized at the state level. At the end of the tunnel are financial resources unheard of for youth ultimate in the United States. That lowers barriers to entry for thousands of teenagers in the state of Vermont.
Watson's motivation is simple. "We are interested in becoming a more mainstream sport," she said.