Nike Ultimate Camps are partnering with Major League Ultimate in 2015.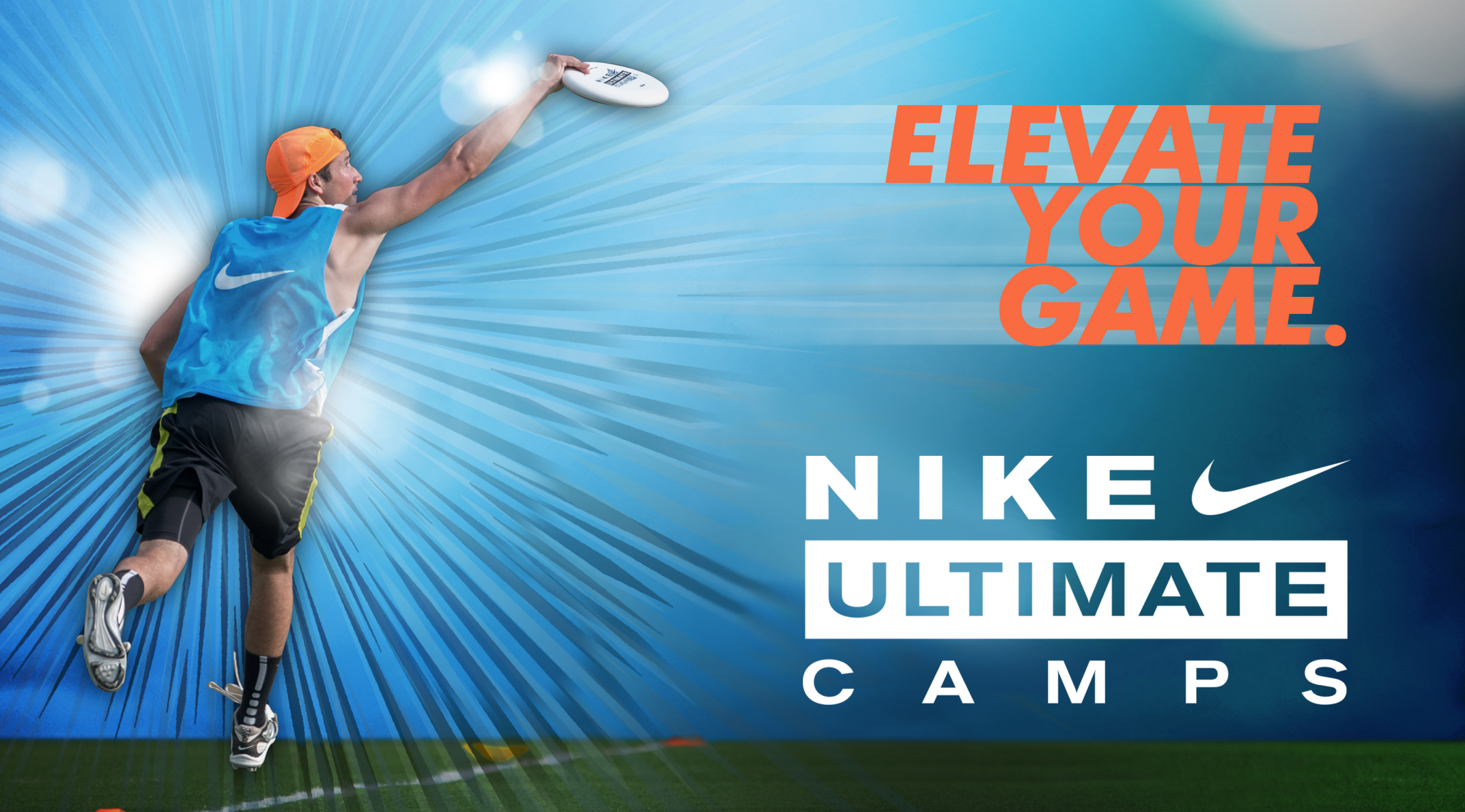 This post is brought to you by Nike Ultimate Camps.
We've seen an explosion in young, talented ultimate players across the country, thanks in large part to outstanding new youth programs like Nike Ultimate Camps, which began two summers ago and is now entering its third year. This year, Nike Ultimate Camps has partnered with Major League Ultimate to start a new spring camp, along with three new summer camps.
"We are so excited to partner with Major League Ultimate this year," said Siera Levenson, National Manager of Nike Ultimate Camps. "These youth ultimate camps will offer a tremendous opportunity for young ultimate enthusiasts to work alongside professional coaches and players who are dedicated to sharing their knowledge and passion for the sport."
The summer of 2015 will be filled with camps around New York, Boston, Philadelphia, and Portland. These camps will be directed and staffed by players and coaches of the Rumble, Whitecaps, Spinners, and Stags. The spring camps will begin April 11th in New York, while the summer camps will fill the calendar in July. The day camps are open to boys and girls of any skill level between the ages of 11 and 18.
Jeff Snader, MLU Commissioner, is also excited about the enterprise.
"This partnership between Nike Ultimate Camps and the MLU will pave the way for explosive growth in the high school and youth scene," he said. "The biggest thing that youth players need now is direction and training. This allows them to harness the skills necessary to become effective and relevant players when they get on the field. We can't wait to grow these camps all over the country."
With Major League Ultimate on board, new ultimate players have the potential of being taught by high level players like Jeff Graham, Chris Mazur, Nick Hirannet, and Cody Bjorklund.1
In addition to receiving instruction from MLU players, every camper will be getting a Nike Ultimate Camp jersey and Discraft disc, as well as other fun prizes.
Specific information for each camp can be found here:
– Nike Spring Ultimate Camp at Randall's Island by MLU's New York Rumble (April 11-12 – Spring camp! :: New York, NY)
– Nike Ultimate Camp of Boston by MLU's Boston Whitecaps (June 22-26 :: Boston, MA)
– Nike Ultimate Camp at Lewis & Clark College by MLU's Portland Stags (July 20-24 :: Portland, OR)
– Nike Ultimate Camp at MapleZone by MLU's Philadelphia Spinners (July 27-31 :: Philadelphia, PA)
---
Note, none of these players have officially committed to working at these camps; this is just the author speculating and wishing he would have had players of this caliber teaching him ultimate when he was younger. ↩