VC is launching Pivot, a new lower-cost sublimation line.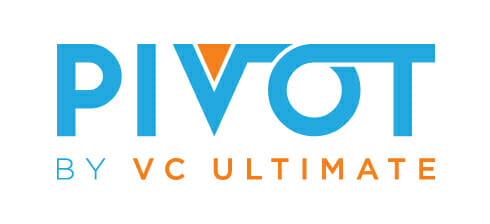 This post is sponsored by Pivot and VC Ultimate.
VC Ultimate is launching a new lower-cost, fast-delivery sublimation line for markets outside of the US and Europe.
Dubbed Pivot, the new line takes advantage of overseas production to cut costs for customers, but VC maintains control over artwork and the jersey material to ensure a high quality product.
Whereas VC's custom gear is all produced locally in Toronto facilities, Pivot will outsource production to overseas factories. That means quick turnaround times and lower prices.
"The Pivot line has the backing of VC's 17 years of sublimation experience behind it," said VC Sales Director Adriana Withers.
Pivot jerseys will look and feel a lot like VC jerseys. The VC team did their best to match the material to the popular FlexLight material and is using the same cut as their Toronto-made jerseys.
"Pivot makes great sense for a team who wants sublimated products and wants it simple," said Withers. "'I need 15 jerseys, 15 sublimated shorts, I have this budget and I have a tournament in four and a half weeks. Can you get me that gear in time?'"
With Pivot, the answer is yes. Because of how busy the Toronto facilities can get during high season, gear often takes 4-6 weeks to get delivered. Pivot can beat that timeline.
"The great thing about that is that it will open up capacity for our VC capacity as well, so we should be able to stay on top of timelines for our local manufacturing," said Withers.
Pivot products will only be available to customers in Canada, Australia, New Zealand, South America, and Asia. US customers already have access to high quality, slightly lower cost sublimation products made in North America by Spin Ultimate, now a sister brand of VC.
Ordering from VC will still have advantages for customers who want the highest quality gear and better flexibility. VC is always willing to reprint even one jersey, and the local production means that color consistency and overall product quality are always going to be better than the any overseas sublimation option.
But with those advantages come higher costs, which has put off some customers, pushing VC to creating Pivot as a mid-range budget option for teams who still want great sublimated gear.
For example, a Pivot short sleeve sublimated jersey goes for $49, whereas the VC short sleeve costs $69. Long sleeves are $59 v. $79. And Pivot sublimated tanks and shorts cost just $39 and $35, respectively.
"I can say with 100% confidence that the Pivot line will be the best sublimated product at that price range," said Withers.
You can find out more information on Pivot's website.