Nike Ultimate Camps has exploded from six camps in 2013 to over a dozen this year.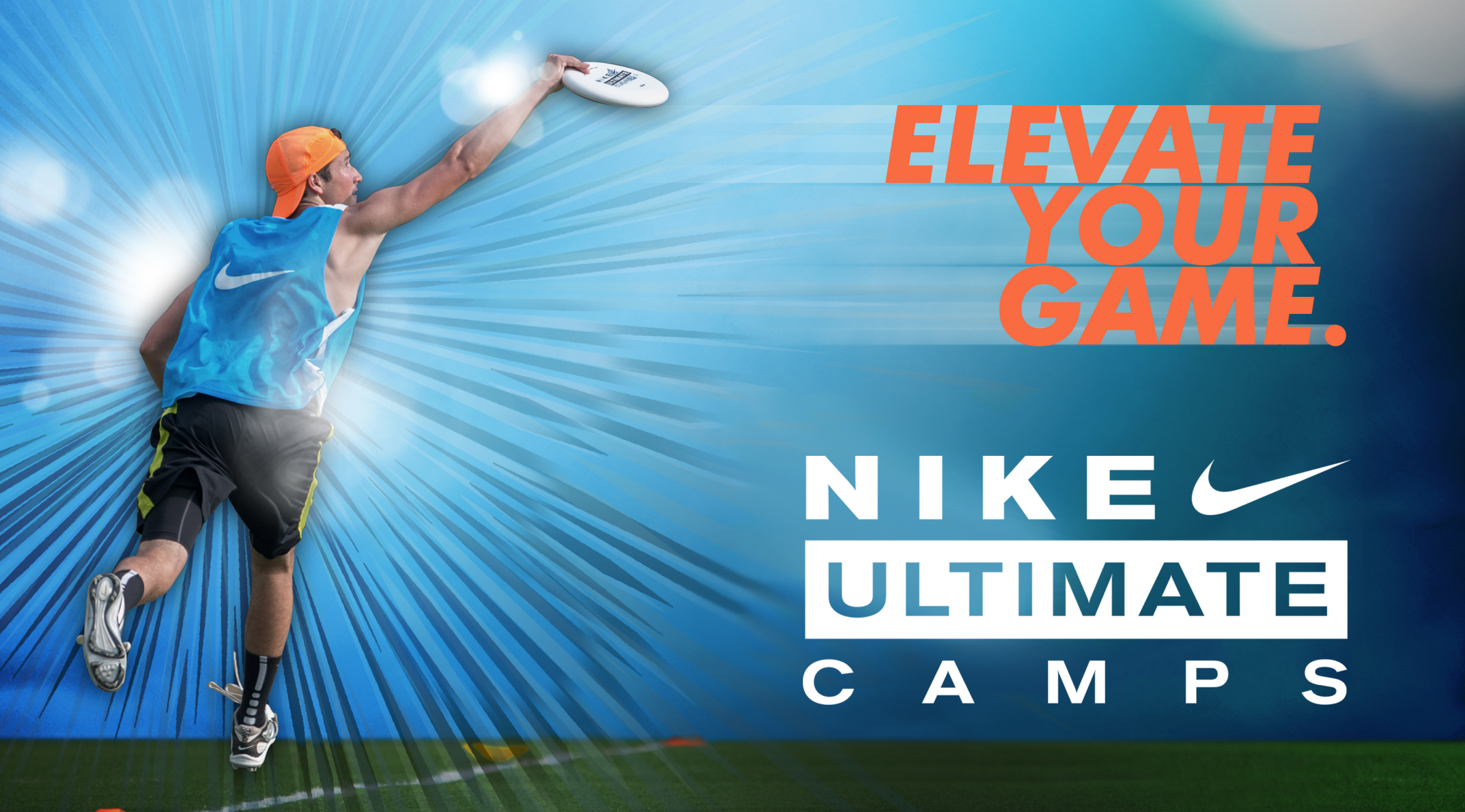 This post is sponsored by US Sports Camps.
Nike Ultimate Camps are back offering summer camps for the third year in 2015. As the youth ultimate scene continues to explode, Nike Ultimate Camps have expanded the number of youth ultimate camps in the US from six in 2013 to over a dozen this summer.
"We have worked hard to grow our youth ultimate camps network because it truly is a special sport," said Charlie Hoeveler, Founder and CEO of US Sports Camps. "Ultimate teaches self-esteem, confidence, sportsmanship, team concept and positive attitude. It feels great to impart such important lessons upon our campers and to be able to offer quality camps in this highly athletic, fast-paced sport."
Nike Ultimate Camps has an impressive lineup of camps for Summer 2015 with camps sprinkled across the country in Hayward, CA, Denver, CO, Orlando, FL, Boston, MA, Minneapolis, MN, New York, NY, Eugene, OR, Portland, OR, Garnet Valley, PA, Philadelphia, PA, Nashville, TN, Austin, TX, and Tappahannock, VA. Several camps offer both overnight and day camp options while others exclusively offer day camp programs. All camps are directed and staffed by elite coaches who have played at the college, professional, national, and even international level and are open to boys and girls of all skill levels with the ages varying by site, ranging from 10-19 years old.
Three of the new camps this year — the ones in Boston, Portland, and Philadelphia — are each hosted by the respective hometown Major League Ultimate team. The new camp at the University of Central Florida also comes with top tier instruction: UCF college men's coach Andrew Roca.
Other new camp offerings include Nashville, directed by Nationals player Christina Effertz with years of experience coaching the youth level, and the Capital Ultimate Camp in Virginia, directed by Washington DC Truck Stop coach Will Smolinski and YHB founder and former college player Dave Soles.
Ultimate is still dominated by adult athletes, but the global ultimate community has been working hard for many years to spread this sport to the youth level and has seen the rapid emergence of new high school teams, youth programs, and even summer camps, in the last few years. As the largest youth ultimate camp network in the world, Nike Ultimate Camps is at the forefront of the youth ultimate movement and is determined to reach more young athletes than ever this year.