Whitman's upsets in the Northwest scrambled the seeding in the Women's Division.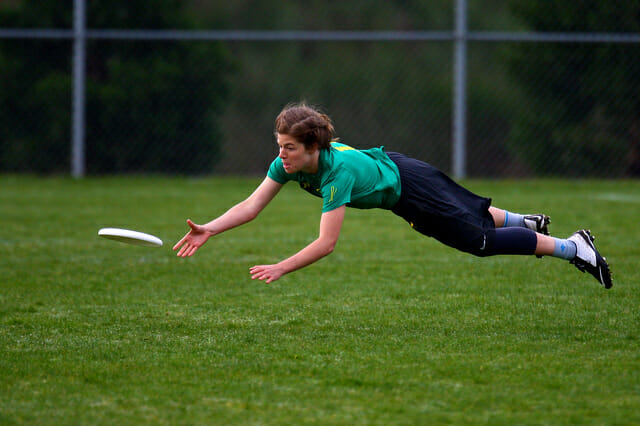 Some very tough seedings on the Women's side of things should make for wild pool play at Nationals! Here's my take.
The shakeups at Northwest Regionals created some pretty dramatic effects on the women's side. British Columbia and Washington could have had one seeds, but instead fall to three seeds and push UCLA and Colorado into top spots. It seems out of character for USAU to transmute a 2nd, 5th, and 12th ranked trio into a 9th, 10th, and 11th seed. Washington took the harshest punishment, landing in a pool with heavyweight Stanford; UCLA wound up with UBC in their pool anyway. Their tumble, quite surprisingly, puts them behind Dartmouth. Dartmouth, the New England champion, took head to head losses to Washington, UBC, and Whitman during the regular season.
As is typical, Pool D is a murder's row. Virginia, Colorado, and Whitman all have the talent to make the semifinals and now have to slug it out in pool play. Kansas is one of the most complete lower seeds and a real threat. 4-5-9 always makes for tough pools, but this one seems particularly cutthroat.
Speaking of Kansas, not quite sure why they were seeded over Victoria. The Vixens finished the season 6 points and a spot ahead of Kansas in the rankings and finished to seed at Regionals. This could be to move Victoria away from fellow NW team Whitman, who they've played four times this season, but puts them in a pool with Oregon, who they've played twice already. It could also be a reward to Kansas for getting a win against Colorado at Regionals, but that's not a typical move in this situation.
Sticking with Pool A, undefeated Notre Dame was rewarded for a strong regular season with the 8th seed overall, second in the pool. The three teams seeded below them – Floridians FSU and UCF and, from the continent's opposite corner, Victoria – have to be salivating at the chance to take on a ND team with little pedigree and elite experience.