Can Pennsbury continue their dominant season in Portland, Maine?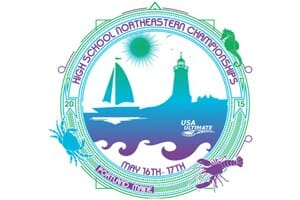 The best teams in the Northeastern region will converge on Portland, Maine, this weekend to compete for the chance to be crowned Northeast Regional Champion. Let's survey the field.
Defending the Crown

Masconomet's seeding over Pennsbury is quite questionable considering their loss at Amherst Invite, but by no means should they be counted out. Masconomet should easily make it into bracket play with the pool they have which gives them plenty of time to prepare for their rematch against Pennsbury or another top seed.
Heating up

After a dominant regular season, Pennsbury should feel confident coming into this tournament. Winning the region's biggest tournament in Amherst Invite makes them the favorite to win Northeasterns as well. This is the same place the team found itself last year before losing twice to Masconomet and coming in second at Regionals. This year is different, as Pennsbury has owned the region in a way they didn't last year. Pennsbury has beaten both Lexington and Masconomet, along with a tough Radnor team that defeated Amherst. The division is theirs to lose.
Playing Catchup

Lexington has been an up and down team this year. With a heart breaking loss to Pennsbury in the semifinals of the Amherst Invite, we know this team can be a top dog. Their blowout loss to Amherst shows they've still got some work to do when it comes to consistently bringing it against elite competition. Luckily for them, their pool should afford them plenty of time to prepare for their inevitable meeting with one of the top seeds in semis. Tannor Johnson is a workhorse for this team, and getting the disc into his hands is one of the top priorities of Lexington, but it will come down to the talent around him to determine if this team goes deep into the tournament.
Prestigious And Prepared

With Radnor not attending Northeasterns, Amherst must be looked at as the second best team in the tournament. Their 11-9 victory over Masconomet and their 14-5 victory over Lexington show their ability to handle elite talent, but if Amherst wants to claim the throne of best team in the Northeast their offense needs to click early. When their offense waits until late in the game to emerge, like it did against Radnor at their home tournament, they're gambling on their defense to get stops late. With a team as deep as Amherst that isn't a problem against lesser competition, but the top seeds in this tournament wont be playing sloppy offense and it's important Amherst not overburden its defense early.
Best of the Rest

Needham lost a lot of senior talent from last year, but they should still have enough to make a sizable run deep into this tournament. They still have their top two goal scorers in Brendan Chambers and Daniel Goldstein, and with another year of seasoning these two should be ready to challenge the top seeds.
Middletown is another team that lost a lot of senior talent, but still should have quite a bit left over. Dario Highsmith and Cameron Cietak are the statistical leaders of a team that just loves to score in bunches.
Stuyvesant High School certainly has elite talent in Kieran Carpan and Eric Chen, but their fate this weekend comes down to whether or not the team as a whole can compete across the board. The team from New York should secure a place for themselves in bracket play, but unless their depth can match the benches of one of the elite teams in this tournament they wont be going very far.
Xavier High School might be the most dangerous 16 seed in the history of Northeasterns. With a 12-11 loss to Middletown in the Connecticut State Championships, this is a team that can hang with teams above it. Pool D is an absolute pool of death and any combination of finishes among the bottom three teams could happen. Joseph Kane and Kevin Lewis lead a team that should ruin at least a few team's weekends on Saturday.