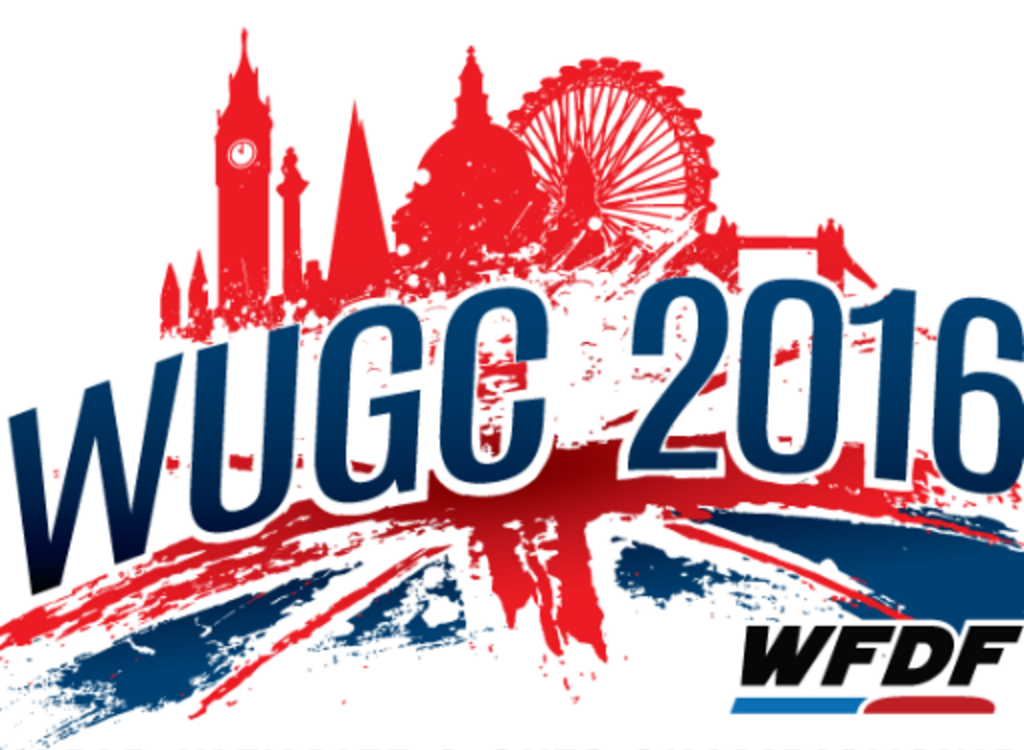 All the years of playing, the months of preparation, the weeks of training — it all comes down to two days of tryouts. 210 men and women will compete with each other over the next two weekends for the chance to represent the United States at the World Ultimate Championships this summer in London.
The first stop is Phoenix, Arizona, where 106 athletes converge this weekend for the initial leg of tryouts. The coaches of the three teams — Men's, Women's, and Mixed — have a seemingly impossible task: whittle down a field of superstars until just 40% remain.
What You Need To Know
Coaching Staff
Men's Team Coaches: Alex Ghesquiere, Ben Van Heuvelen
Mixed Team Coaches: Jake Henderson, Nancy Sun
Women's Team Coaches: Matty Tsang, Andy Lovseth
Tryout Schedule
Saturday
10 – 10:15 AM: Introductions/Overview
10:15 – 10:45: Short Warmup
10:45 – 12:25: Drill Rotations
12:25 – 12:50: Mini Scrimmages
12:50 – 1:25: Lunch
1:30 – 1:50: Short Warmup
1:55 – 4:30: Scrimmage Rotations
Sunday
8:30 – 8:40 AM: Introduction
8:40 – 9:10: Short Warmup
9:10 – 9:30: Drills
9:30 – 12:55: Team-Specific Mini Scrimmages
12:55 – 1:25: Lunch
1:25 – 1:40: Short Warmup
1:40 – 3:30: Scrimmage
The Basics
This is the first time that USA Ultimate will hold nationwide tryouts1 and have coaches select the teams that represent the United States at WUGC. Although a similar process has been held in past years for the World Games team, WUGC teams have historically been comprised of the club team that wins the previous year's National Championships (i.e. in the past, Revolver would have represented USA in the Men's Division, Drag'N Thrust in Mixed, and Brute Squad in Women's).
Many top players have been posting on social media — especially Twitter and Instagram — about their athletic training in preparation for tryouts.
Perhaps the biggest question is: how are coaches are going to assess so many talented players in such a short timeframe?
"It's daunting," said USA Men's head coach Alex Ghesquiere. "How can I tell the difference between these people, all of whom are very, very good? What we've tried to do is put players in a lot of 1-on-1 situations."
Ghesquiere said that they hope to create a lot of 'iso' scenarios — on under cuts, away cuts, and resets — in order to assess skills in a do-or-die situation. There will be plenty of mini scrimmages that also demand activity and punish weaknesses. They want to combine that with more traditional 7-on-7 scrimmages, which will better demonstrate chemistry and flow between players.
They also hope to challenge players' fitness levels with long days and lots of running.
Ghesquiere said that the coaching staff is keeping a wide open mind heading into tryouts. There are "very few" players who could be considered locks to make the various teams. "I really haven't jumped to any conclusions," he said.
Three Big Questions
1. How much will it matter if you play on a great club team?
The obvious goal for Team USA is to win Worlds in every division. How do you best go about doing that? Should we expect to see large numbers of players from championship club teams on the National team? There remains an argument that sending Brute Squad or Revolver or Drag'N Thrust — teams with a great deal of experience playing together — is the optimal way to win. Sure, you could probably field a more talented team, but will the chemistry mesh?
Coaches may decide to select big chunks of players from top teams for the chemistry benefits. You could also imagine them thinking more about filling 'quotas' of players from various teams and regions.
2. Will most Mixed club players play on the Mixed team?
Of the 210 total players invited to tryouts, only 32 of them (19 women, 13 men) played last season in the Mixed Division. Will any of those players end up on the single gender teams? Did most express a desire to play Mixed? You have to imagine many of those asked to tryout will have a very good shot at making the mixed team.
Still, the talent disparity between the mixed and single gender divisions is fairly stark and reflected in the number of players invited to tryouts. Should predominantly mixed players — or those with a lot of mixed experience — get preferential treatment in the selection process for the Mixed team, or should the best players make the team, regardless of division? That's going to be a tricky balancing act for the coaches.
3. What happens if a well-known great player has an awful tryout?
Statistically, this seems almost certain to happen. Some superstar player is going to lay an egg at tryouts. As a coach, how do you deal with that? Do they get the benefit of the doubt, because you know what they are capable of? Is that fair to the players who play well at tryouts, but aren't as well-known?
Best Tryout Ever?
This may be the greatest tryout ever held in ultimate. Seriously. The World Games tryout list in 2013 was very impressive, but these tryouts will host more than twice as many players and feature much greater depth and breadth of talent. The fact that 84 roster spots — instead of 13 — are available also adds to the intrigue.
Ultiworld will have reporters Ian Toner and Daniel Prentice on hand in Phoenix and Orlando, respectively, along with videographers Justin Warnecke and Tim Vothang to document the action. Follow along on Ultiworld and @ultiworldlive for coverage of all the action at tryouts.
Tryout Attendees
Phoenix Tryouts
Men's
| NAME | TEAM | TRYOUT |
| --- | --- | --- |
| Dan Gillick | Blackbird | West |
| Mac Taylor | Blackbird | West |
| Ryan Tucker | Chad Larson Experience | West |
| Tyler Bacon | Condors | West |
| Jeff Loskorn | Doublewide | West |
| Kiran Thomas | Doublewide | West |
| Will Driscoll | Doublewide | West |
| Bennett Lohre | Johnny Bravo | West |
| Ernest Konker | Johnny Bravo | West |
| Hylke Snieder | Johnny Bravo | West |
| Jackson Kloor | Johnny Bravo | West |
| Jimmy Mickle | Johnny Bravo | West |
| Ryan Farrell | Johnny Bravo | West |
| Sean Keegan | Johnny Bravo | West |
| Jack McShane | Love Tractor | West |
| Walden Nelson | Machine | West |
| Colin Camp | Madison Club | West |
| Kevin Brown | Madison Club | West |
| Khalif El-Salaam | Mixtape | West |
| Gregory Marliave | Polar Bears | West |
| Jack Marsh | PoNY | West |
| Christian Simpson | Prairie Fire | West |
| Jay Froude | Prairie Fire | West |
| Ashlin Joye | Revolver | West |
| Beau Kittredge | Revolver | West |
| Cassidy Rasmussen | Revolver | West |
| Chris kosednar | Revolver | West |
| Eli Kerns | Revolver | West |
| Joel Schlachet | Revolver | West |
| Kevin Cocks | Revolver | West |
| Lucas Dallmann | Revolver | West |
| Marcelo Sanchez | Revolver | West |
| Martin Cochran | Revolver | West |
| Nathan White | Revolver | West |
| Robbie Cahill | Revolver | West |
| Russell Wynne | Revolver | West |
| Samuel Kanner | Revolver | West |
| Simon Higgins | Revolver | West |
| Dylan Freechild | Rhino | West |
| Eli Friedman | Rhino | West |
| Jacob Janin | Rhino | West |
| Aly Lenon | Sockeye | West |
| Daniel Karlinsky | Sockeye | West |
| Duncan Linn | Sockeye | West |
| Joseph Sefton | Sockeye | West |
| Mark Burton | Sockeye | West |
| Matt Russell | Sockeye | West |
| Matthew Rehder | Sockeye | West |
| Philip Murray | Sockeye | West |
| Reid Koss | Sockeye | West |
| Steven Milardovich | Streetgang | West |
| Byron Liu | Turbine | West |
Women's
| NAME | TEAM | TRYOUT |
| --- | --- | --- |
| Kristen Pojunis | 7 Figures | West |
| Sarah Pesch | Chad Larson Experience | West |
| Leah Farris | Dauntless | West |
| Alex Snyder | Fury | West |
| Anna Nazarov | Fury | West |
| Carolyn Finney | Fury | West |
| Claire Desmond | Fury | West |
| Cree Howard | Fury | West |
| Kaela Jorgenson | Fury | West |
| Lakshmi Narayan | Fury | West |
| Lisa Pitcaithley | Fury | West |
| Maggie Ruden | Fury | West |
| Manisha Daryani | Fury | West |
| Marika Austin | Fury | West |
| Ness Fajardo | Fury | West |
| Sabrina Fong | Fury | West |
| Katie Ryan | Green Means Go | West |
| Emily Smith | Mental Toss Flycoons | West |
| Paige Kercher | Mental Toss Flycoons | West |
| Claire Revere | Mixtape | West |
| Roberta Abbot | Mixtape | West |
| Ashley Daly Morgan | Molly Brown | West |
| Dena Slattery | Molly Brown | West |
| Kirstin Johnson | Molly Brown | West |
| Lauren Boyle | Molly Brown | West |
| Megan Cousins | Molly Brown | West |
| Paige Applegate | Molly Brown | West |
| Rebecca Miller | Molly Brown | West |
| Tina Snodgrass | Molly Brown | West |
| Briana Cahn | Nightlock | West |
| Claire Sharman | Nightlock | West |
| Loryn Kanemaru | Nightlock | West |
| Marisa Mead | Polar Bears | West |
| Morgan Paulson | Polar Bears | West |
| Calise Cardenas | Riot | West |
| Charlie Katie Mercer | Riot | West |
| Fiona McKibben | Riot | West |
| Hana Kawai | Riot | West |
| Katy Craley | Riot | West |
| Kelly Johnson | Riot | West |
| Kristin Eide | Riot | West |
| Lauren Sadler | Riot | West |
| Qxhna Titcomb | Riot | West |
| Rohre Titcomb | Riot | West |
| Sarah Davis | Riot | West |
| Sarah Griffith | Riot | West |
| Shannon O'Malley | Riot | West |
| Shira Stern | Riot | West |
| Alex Ode | Schwa | West |
| Jesse Shofner | Schwa | West |
| Julia Sherwood | Schwa | West |
| Katey Forth | Showdown | West |
| Katherine Killebrew | Viva | West |
| Caitlin Fitzgerald | Wicked | West |
Orlando Tryouts
Men's
| NAME | TEAM | TRYOUT |
| --- | --- | --- |
| Asa Wilson | Bucket | East |
| Christian Olsen | Chain Lightning | East |
| Elliott Erickson | Chain Lightning | East |
| Jason Clark | Chain Lightning | East |
| Brandon Malecek | Doublewide | East |
| Kurt Gibson | Doublewide | East |
| Austin Lien | Drag'n Thrust | East |
| Brian Schoenrock | Drag'n Thrust | East |
| Jay Drescher | Drag'n Thrust | East |
| Mike Clark | Drag'n Thrust | East |
| Chris LaRocque | Florida United | East |
| Michael Meilstrup | High Five | East |
| Alex Simmons | Ironside | East |
| Christian Foster | Ironside | East |
| Daniel Clark | Ironside | East |
| Jack Hatchett | Ironside | East |
| John Stubbs | Ironside | East |
| Josh Markette | Ironside | East |
| Russell Wallack | Ironside | East |
| Tom Annen | Ironside | East |
| Owen Westbrook | Johnny Bravo | East |
| Bob Liu | Machine | East |
| Brett Matzuka | Machine | East |
| Jonathan Helton | Machine | East |
| Kevin Kelly | Machine | East |
| Dave Wiseman | Madison Club | East |
| Patrick Shriwise | Madison Club | East |
| Peter Graffy | Madison Club | East |
| Gabriel Colton | Patrol | East |
| Patrick Diviney | Patrol | East |
| Chris Kocher | PoNY | East |
| Christopher Mazur | PoNY | East |
| Michael Drost | PoNY | East |
| William Katz | PoNY | East |
| Abe Coffin | Prairie Fire | East |
| Jonathan Nethercutt | Ring of Fire | East |
| Justin Allen | Ring of Fire | East |
| Noah Saul | Ring of Fire | East |
| Shane Sisco | Ring of Fire | East |
| Jeffrey Smith | Slow White | East |
| Nicholas Stuart | Sub Zero | East |
| Simon Montague | Sub Zero | East |
| Alex Thorne | Temper | East |
| Trent Dillon | Temper | East |
| Tyler DeGirolamo | Temper | East |
| Alan Kolick | Truck Stop | East |
| David Cranston | Truck Stop | East |
| Markham Shofner | Truck Stop | East |
| Nathan Castine | Truck Stop | East |
| Nicholas Spiva | Truck Stop | East |
| Peter Prial | Truck Stop | East |
| Tom Doi | Truck Stop | East |
| Ian Engler | Wild Card | East |
Women's
| NAME | TEAM | TRYOUT |
| --- | --- | --- |
| Allysha Dixon | AMP | East |
| Raha Mozaffari | AMP | East |
| Alexi Zalk | Bent | East |
| Megan Randall | Bent | East |
| Amber Sinicrope | Brute Squad | East |
| Becky Malinowski | Brute Squad | East |
| Cassandra Wong | Brute Squad | East |
| Claudia Tajima | Brute Squad | East |
| Courtney Kiesow | Brute Squad | East |
| Emily Baecher | Brute Squad | East |
| Kami Groom | Brute Squad | East |
| Laura Bitterman | Brute Squad | East |
| Leila Tunnell | Brute Squad | East |
| Lien Hoffmann | Brute Squad | East |
| Magon Liu | Brute Squad | East |
| Shellie Cohen | Brute Squad | East |
| Jessica LeDonne | Dish | East |
| Emily Regan | Drag'n Thrust | East |
| Erica Baken | Drag'n Thrust | East |
| Sarah Anciaux | Drag'n Thrust | East |
| Sarah Meckstroth | Drag'n Thrust | East |
| Elizabeth Minor | Heist | East |
| Georgia Bosscher | Heist | East |
| Robyn Wiseman | Heist | East |
| Rebecca Poznansky | KOD | East |
| Erynn Schroeder | Millers | East |
| Claire Chastain | Molly Brown | East |
| Crystal Davis | Molly Brown | East |
| Octavia Payne | Molly Brown | East |
| Sally Lambert | Molly Brown | East |
| Hannah Leathers | Ozone | East |
| Katherine Wooten | Ozone | East |
| Meg Harris | Ozone | East |
| Mira Walker | Ozone | East |
| Jessi Jones | Phoenix | East |
| Alyssa Weatherford | Riot | East |
| Jaclyn Verzuh | Riot | East |
| Jenny Fey | Scandal | East |
| Jessica O'Connor | Scandal | East |
| Kathleen Ratcliff | Scandal | East |
| Kelly Hyland | Scandal | East |
| Molly Roy | Scandal | East |
| Sandy Jorgensen | Scandal | East |
| Sarah Itoh | Scandal | East |
| Michelle Arceneaux | Showdown | East |
| Sarah Levinn | Showdown | East |
| Sharon Tsao | Showdown | East |
| India Stubbs | Slow White | East |
| Brittany Winner | Steamboat | East |
| Alyson Heath | Wild Card | East |
| Katharine Sullivan | Wild Card | East |
---
USAU's Will Deaver spoke at length about the decision to switch to a tryout process on a recent episode of Deep Look — discussion starts at 15:32. ↩