Philadelphia was teetering, but cash infusion will stabilize the franchise.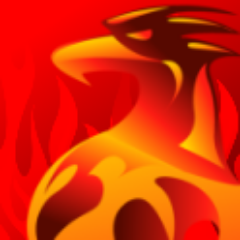 Big Jim's stable of ultimate companies is getting bigger.
Dallas Roughnecks and E.R.I.C. owner Jim Gerencser has partnered with fellow Bay Area ultimate player Dan Silverstein to buy a 40 percent stake in the AUDL's Philadelphia Phoenix organization.
Silverstein, a data scientists and long-time coach (formerly of Stanford and now of California), has been eager to get involved with the AUDL since being introduced to Gerencser through a mutual friend. "He was jealous of what I was doing with the Roughnecks," said Gerencser.
So the pair formed Bulldog Disc LLC and got in contact with the Phoenix owner, Jorge Harris, who has been seeking new partners for over a year. After a review of the financials, they bought a minority stake in the franchise.
"I think it was pretty much public knowledge among the owners that I needed some help, because it's been a tough three years," said Harris. "Jim is doing a great job in Dallas and I think it will be good to have him. Extra ears and, of course, a little extra infusion of money."
AUDL bylaws allow for franchise owners like Gerencser to hold a minority stake in another out-of-division franchise, subject to approval from the board. Owners are not allowed to hold majority ownership in more than one team.
The Phoenix have struggled both on and off the field. Major League Ultimate's headquarters are located in Philadelphia and the league has long had a stronghold in the city with the popular Spinners franchise (once a part of the AUDL). The Spinners have drawn the city's best talent and bigger crowds.
"It's been frustrating at times," said Harris. "I came into this thinking ultimate first, and we all should work together. But Jeff Snader had a different attitude on that. So it's been difficult, you know?"
The Phoenix was very costly in year one and Harris has been seeking additional funding since the team's second season.
Silverstein said he's likely to be more involved than Gerencser as they look to help guide the team towards a brighter future. "I'm in Silicon Valley," he said. "And here, if you're interested in something, you try to join and do as much as you can to make it successful." He suggested there's a good chance that he might move to Philadelphia.
All parties were quick to point out their excitement about the deal. "We're trying to support and keep that city alive," said Gerencser, who also suggested he might be interested in purchasing minority stakes in other AUDL teams like Chicago, a franchise whose owners have been publicly seeking to sell their stake in the team.
As for the Phoenix, Harris thinks that the deal with Gerencser and Silverstein will stabilize the team for the long-term. "With the partnership, I think we're set to stay on for the duration now," he said. "I put my heart and soul into this. I don't want to not keep it going."