Could this tip the balance of power in the East?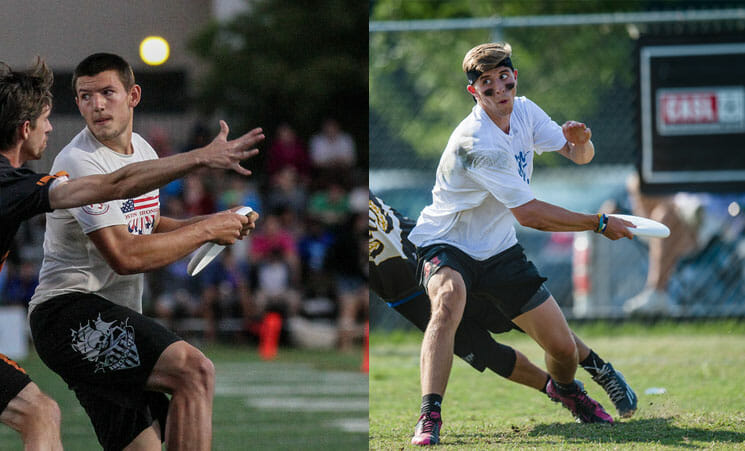 The New York Empire wasted no time gathering reinforcements for the second half of the AUDL season, signing UMass star Jeff Babbitt and UConn star John Wodatch to the roster.
While Wodatch — a PoNY player that suggested interest in joining the team after the college season concluded — signing is no surprise, Babbitt's decision to join the Empire is a bit of a shock.
"With Jeff, it all came together very quickly," said Empire coach Tom Gibbons. "We knew he was graduating soon, and figured it was worth some legwork to see if he'd be interested in joining us for the stretch run. Hats off to Empire players and super-agents Kevin Norton and Ryan Holmes who got us in touch with Jeff and put in a good word for the Empire."
Babbitt has been heavily pursued by AUDL teams, as his defensive presence and overall athletic dominance have the potential to make him the biggest impact mid-season signing of the year. Wodatch made a splash at the College Championships this weekend with a nine assist performance against UNC Wilmington that carried his big underdog UConn team to a victory over the #3 seed at the tournament.
"Both Jeff and John are great athletes who can play on either side of the ball, giving us flexibility to move guys around and give us different looks," said Gibbons. "As a defensive minded coach, I'm especially excited to see what they can do working with guys like Matt LeMar, Ben Ivers and the Drost Brothers."
Babbitt figures to feature prominently on the defensive line out of the gate — he can anchor a zone from the wing position, roaming like a free safety, and play tremendous man defense. Wodatch's role could be more fluid — a spot on the D-line could give it some more offensive punch, but he is well-rounded enough to play almost anywhere.
Landing Babbitt is a major coup for New York, who sits in third place in the Eastern Division and needs to find answers for the Toronto Rush and DC Breeze.
If schedules permit, both players will be active for the Empire's game against the Rush this Sunday in Connecticut.