Get ready for a thrilling weekend!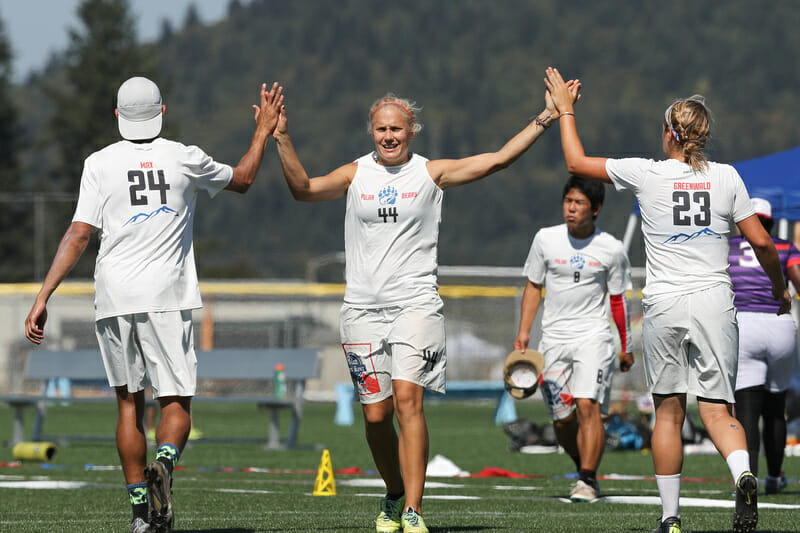 Regionals may be the best weekend of the year for Club ultimate. While the National Championships offer up the best competition and opportunity for breathtaking games, Regionals is the competitive peak of the year, with entire seasons defined by even a single game.
Here, we break down the Nationals contenders in every region in the Mixed Division and give you what you need to know to follow all the action this weekend.
Great Lakes
Score Reporter
Location: Rockford, IL
Number of bids: 1
Excitement level: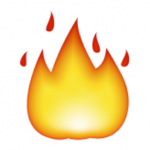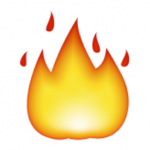 The Great Lakes has never truly been a hotbed for mixed ultimate, with Columbus' Santa Maria the only team to fleetingly crack the Pro Flight in the history of the Triple Crown Tour. But this year, there are two teams with a legitimate opportunity to change that perception.
With a tournament victory at the Elite-Select Challenge and a third place finish at the Pro-Elite Challenge last month, Cincinnati Steamboat has built one of the strongest resumes in the division, finishing the regular season as the fifth ranked team in the country. With little competition standing in their way in the East Plains, Steamboat cruised through their Sectional tournament and head to Rockford as the top seed, hoping to earn a return trip later this month.
This is a team packed with veteran leadership they hope can carry them there. Ryan Gorman and Brittany Winner (who represented the US at Beach Worlds in 2015) have been at the helm of the Boat for years, and last season they added the Kula brothers and Nancy Haskell after Santa Maria's collapse. This year, they also add long-time Showdown captain and former Callahan runner-up Holly Greunke for the Series, rounding out what is likely their most talented roster ever.
Speaking of veteran talent, that's basically the raison d'etre for The UPA. A squad of mostly Masters-eligible Chicago all-stars shocked the world by winning their pool at Nationals last year as the 16-seed and were a time-out snafu away from booking a ticket to the semis before falling to the Polar Bears. They return a similar roster this season, adding former-National Champ Lori Eich and big man George Hughes, among others.
Unsurprisingly, they have generally laid low this season, scoring middling results at their required Elite-Select Challenge before participating in a tune-up event a few weeks ago, cleaning up against local competition. The UPA won their section, though not as convincingly as Steamboat, dropping a pool play game to Tequila Mockingbird. They avenged that loss in the Sectional finals to head into Regionals seeded second, though perhaps as the Vegas favorite. After last season's double-game point thriller, a rematch with Steamboat in the Regional final could be one of the most exciting games-to-go across the entire division.
With only one bid, there is little chance of a surprise qualifier emerging. The Sectional runners-up appear to be a fair bit off the pace of the regional favorites and don't have the same top-end talent or depth. While Columbus Cocktails, Ann Arbor Dream Killas, and Indianapolis Tequila Mockingbird could potentially spring an upset of one of the two regional favorites if they show up and play their best game, it's hard to imagine any of those squads sustaining that peak long enough to knock off both and steal the bid to Nationals.
By Steve Sullivan
Mid-Atlantic
Score Reporter
Location: Allentown, PA
Number of bids: 3
Excitement level: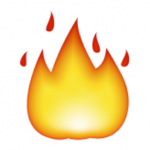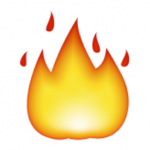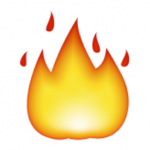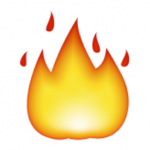 With four obvious contenders vying for the three bids at stake, the Mid-Atlantic has the potential for plenty of excitement. The format could play a significant role in the proceedings, as the 6-field pool play option will create uneven byes for teams heading into elimination play. Dramatic comebacks may run out of time, as the Saturday games to 15 will have caps at 70 and 90 minutes.
#1 ranked Philadelphia AMP enters the weekend as the obvious favorite to take home the first bid to Rockford. After fifth place finishes at early season tournaments — at which they lost a total of three games by a combined six points — AMP played everyone off the stages at Chesapeake and the Pro Flight Finale, winning every game they played by three points or more. Opponents will find them difficult to scout, as they use their depth well and aren't afraid to mix up lines or strategies early on in games. What is known is that Philly is stingy with the disc, rarely turning it over and punishing offenses who get tight by quickly stringing together long runs of breaks. While AMP is certainly not invincible, their regional competitors will have their work cut out for them to knock off the favorite.
D.C. Ambiguous Grey heads to Allentown as the second seed, despite finishing behind both Bang and Alloy in the USAU rankings.1 After a sixth place finish last year in Frisco, they added a few names to their 2015 squad — including former Grey player Linc Verlander — though they lose All-Club Second-teamer Sam McClellan back to Scandal. AG's season results are perplexing, with solid wins over #12 Wild Card and #14 NOISE, but dropping games to a few unranked teams as well as suffering several big losses, including a 13-4 drubbing by AMP at Chesapeake. Whether they can earn a spot at Nationals will depend which team shows up.
West Chester Bang is coming off their first Sectional championship, eking out the final 13-11 over in-state rivals Alloy. They love to throw deep and will be tough to stop when they are hot, having more than a few players that can launch it full field or bring down 50/50 discs. They return a strong core from their 2015 squad,2 including Regina Wilkinson, Sally Roberts, and Greg Martin. They've also added Danielle Byers (Green Means Go), Matt Esser (Patrol/Spinners), Mike Arcata (Spinners), and Ken Wells (Phoenix). They lost to Ambiguous Grey 13-10 in their first game at Chesapeake, but could be ready to pull an "upset" if the teams should rematch this weekend.
Pittsburgh Alloy played a strong regular season, notching the biggest victory of the year over AMP at the Elite-Select Challenge, plus collecting two wins over Chad Larson Experience across two Triple Crown Tour events. Formerly known as the Muff'n Men, Alloy has been building their program for years, improving their Regional finish nearly every season. While the month off without a competitive tournament before Sectionals may have contributed to their finals loss to Bang, that extra bid they earned during the regular season could still help them make it to Nationals for their first time ever.
It's unlikely any team outside the top four teams earns one of the three bids, but one team to keep an eye on for an upset is New Jersey Jughandle. Like Alloy, this is a team that has finished in the top half of Regionals several times in recent years. Adding a big name like Jack Casey (Spinners) certainly won't hurt their chances.
By Kevin McCormick
North Central
Score Reporter
Location: Blaine, MN
Number of bids: 3
Excitement level: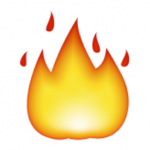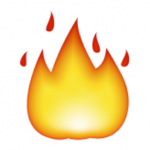 Before the long, cold winter comes to the North Central, the region's mixed ultimate scene will descend upon Blaine for one final showdown in this year's Club season. With the stage set for a 12-team, two-pool brawl, the fields of the National Sports Center could be a site for upsets and drama going into Sunday.
Minneapolis Drag'n Thrust and Iowa Chad Larson Experience come in as perennial favorites to maintain their bids to Nationals, as well as challenge deep into the tournament in Rockford later this month. Despite Drag'n's three consecutive national titles, these two rivals have split the last six Regional crowns and their seemingly inevitable finals match-up always makes for an exciting mental battle heading into Nationals. Mike Peterson made the switch from Minneapolis to CLX this season and could serve as an X-factor should the teams meet in Blaine as expected.
Last year, Madison NOISE secured the region's third bid to Nationals and looks poised to protect the bid they earned this regular season. They surprised some with a solid 6th place finish at the top-heavy US Open, acquitting themselves well even in their losses. Their performance at the Pro-Elite Challenge in Colorado was less convincing, though they followed it up with an undefeated tournament win over regional competition at Cooler Classic. Looking at the talent on their roster and their season results so far, it appears Madison is closer to the top two than they are to the field of regional contenders, though they will still need to beat someone in a game-to-go.
The battle for which team gets the opportunity to fight to upset the top three is the main stage for this Regionals and parity doesn't begin to describe how the group of contenders line up.
Behind big brother Drag'n Thrust, the Twin Cities boast a trio of second-tier teams that could all add to the Sunday bracket drama. Twin Cities No Touching won the Northwest Plains Section with the help of Surly standout Graham Brayshaw. 3 This team has already challenged NOISE this season, forcing them into a tight finals game at Cooler Classic and will be hoping to flip the script in Blaine. Minneapolis Bird attended three Triple Crown Tour events and head into Regionals with an overall losing record (7-11), but look a little deeper and you see the windows for loss got smaller at each tournament. This team continues to fight and with a roster filled with athleticism, they'll be looking to upset someone. Minnesota Star Power at one point in the regular season held the #17 spot in the USAU rankings, thanks to strong results against Drag'n Thrust early on and NOISE later. However, MSP has not beaten Sectional rival Bird this season. With a strong core of women running their offensive flow, MSP can convert in difficult positions.
Outside of Minnesota, two more contenders will be hoping to snag their spot in the game-to-go. Relatively unknown even within the region, St. Louis Chalice won the West Plains sectional tournament. While their inexperience in mixed may prove a challenge for this team as they work to build chemistry on the field, their mentality of "no expectations" will set them up to be dangerous. Des Moines Metro's regular season is a mixed bag. They walloped Bird 13-8 at the Select Flight Invite, but have gone 1-3 against sectional rival Chalice. Watch out for an offense that can hold when needed by both grinding out unders and big throws.
By Ryan Oto
Northeast
Score Reporter
Location: Devens, MA
Number of bids: 2
Excitement level: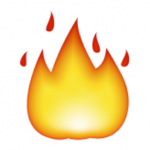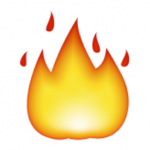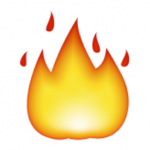 In what is decidedly a down year for the region, the Northeast will send only two teams to Nationals — a far cry from the four and five teams they have sent in recent years.
Favorite to book the top spot is Boston Slow White, perhaps the most dominant team of the regular season, dropping only two games all year. New addition Tannor Johnson has rightfully gotten plenty of praise for his performances throughout the season, but other less heralded additions like Ben Katz and Olivia Hampton have given Slow perhaps the deepest and most versatile roster of their 13 year existence. It's hard to see this being the year they break the longest active streak of Nationals appearances in the division.
With more than just a fighting chance to knock off Boston, Connecticut Metro North have also enjoyed plenty of success this season — though they have yet to best the regional favorites in three tries. Metro North traveled well this year, attending three Triple Crown Tour events across the country and notching victories over top flight programs at each, even without their full roster. While they will be disappointed with their most recent results at the Pro-Flight Finale, Regionals may be the first time all season they have their full arsenal of weapons on the field together. They will be hoping their extremely talented, but oft absent O-line can find their groove quickly enough to fend off challengers for the second bid to Rockford.
The chief contenders looking to score an upset in Devens are long-time qualifiers Boston Wild Card. Wild Card finished a couple spots outside of bid-earning territory, having lost a few too many tight games to top competition at the US Open and Pro-Elite Challenge, leaving them with a tough road to a return trip to Nationals. Robin Meyers has returned to the squad after a run with Ironside to take over some of the handling burden left by Vincenzo Vitiello's departure and they still have elite talent dotting both gender sides of their roster, but Wild Card has fewer experienced hands than in years past to guide them through the gauntlet of Northeast Regionals.
Toronto Union has also taken a step backward this year, after a very solid 2015 in which they chose not to participate in the USAU Series. While it's certainly possible that Warren Tang and company return to the form they showed early last year and earn an upsets, it looks unlikely given their results so far in 2016 — they've come up well short in every opportunity against Nationals-level competition this summer.
Last year's Top Select qualifier New York Last Call is back looking to make Sunday waves once more, led by the irrepressible Izzy Bryant, who is one of the more unique talents and leaders in the region. Had more bids been on offer, it may have been plausible that Boston Pleasuretown, Canadian pair Crash and Gecko, or even first-year team Titan NE could have snuck into the Sunday conversation. Instead, these squads will be locked in a tight battle for spots in the Select Flight, giving them the coveted access to Elite teams in next year's Triple Crown Tour regular season so they can hunt for more bids come next fall.
By Ultiworld Staff
Northwest
Score Reporter
Location: Lacey, WA
Number of bids: 1
Excitement level: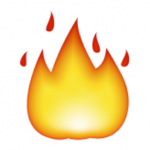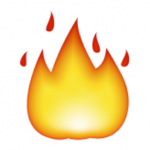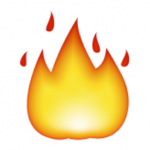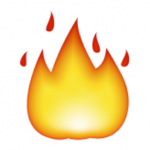 The Northwest has 12 teams fighting for only one bid to Nationals, and there is a level of parity across the board that should make for some surprises along the way. Seattle's Mixtape, BFG, and Birdfruit each have an excellent shot at taking the region's lone bid, however the region's depth should create some tough challenges for all three.
Mixtape will have their eyes focused on securing their third bid to Nationals in a row, building on another strong regular season and further cementing their place as one of the top mixed teams in the country. A solid if not stellar fifth place finish at the Pro Flight Finale served as the team's final tune-up, and it would be a shock if they weren't firing on all cylinders coming into Regionals. They remain the favorite to come out of the region, with the star power and roster depth to create huge matchup problems for any team in the country. But they will need to be at the top of their game to fend off some very strong challengers who have their sights set on an upset.
BFG did great work over the course of the regular season, just barely missing out on locking up a second bid for the region after they dropped to 17th in the final week of USAU's rankings despite only a single blemish on their season record. An eye-catching roster and tournament wins at Revolution and Kleinman Eruption catapulted them into the spotlight, with strong performances by Lindsay Simon Fox and Adam "Chicken" Simon pushing them to the top of the Washington section. A team with impressive height and depth to their roster, and a wealth of elite experience provided by their veterans could prove to be a winning formula. They will have their sights trained squarely on a finals berth, and it wouldn't be a huge surprise to see their experience and athleticism make a strong push to Nationals. They may also have an advantage in being a relatively unknown quantity, with no sanctioned games between them and either of their chief competitors.
Seattle Birdfruit has had an up-and-down year, with a strong performance at the Elite-Select Challenge balanced out by some disappointing play at the Northwest Mixed Cup and the Pro Flight Finale. However, this is a team with great talent, strong chemistry with one another, and a carefree mindset that should help keep them in great spirits going into Regionals. A team retreat while the rest of the region battled at Sectionals may be just what they needed to come into Regionals loose and relaxed, knowing that they have the skill and experience to fight their way back to Nationals. They'll look to spring an upset on Mixtape in pool play Saturday, and aim for an easier path to the finals.
While these three may be the prime contenders, the Northwest region might be the strongest it has been in years. The Big Sky section had an impressive year, with Bozos and BoyShe registering wins against many strong out-of-region teams; expect both to be in the running for the semifinals or better on Sunday. Oregon's The Administrators, Nassau, and ROC'em all have the talent to make life interesting for the top seeds as well. With the unique styles of the other Seattle squads headed to Lacey, the bottom half of the region is wide open and there should be some exciting battles to get into next season's Select Flight.
Seattle Mixtape is the odds-on favorite to book another trip to Nationals, but every team in the region will be taking their best shot to try and unseat them. All eyes will be on the bracket on Sunday, to see who comes out of the Northwest.
By Colin Clauset
South Central
Score Reporter
Location: Tulsa, OK
Number of bids: 3
Excitement level: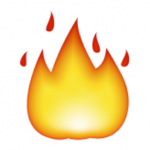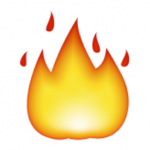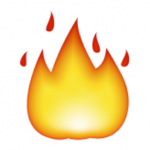 In a historically boring South Central region, 2016 could be one of the most exciting Regional tournaments this Series. For the first time in many years, the South Central has secured two additional bids thanks to the impressive season of last year's regional champion, Boulder's Love Tractor, perennial contenders, Austin's Cosa Nostra, and a very strong regular season from a new and relatively unknown team, Fort Collins' shame. While these three teams stand at the top, they will have to battle through some tough teams from below that look to make their name in Nationals conversation.
Standing at the top of the South Central is Boulder's Love Tractor. Led by former Bravo captain Jack McShane and a number of returners from last year's nationals campaign, Tractor started the season strong, winning Fort Collins' Summer Solstice and going on to break seed and take fourth at the Elite-Select Challenge in Columbus, Ohio. Later in the season, Tractor made an emphatic statement, winning the Pro-Elite Challenge in their home state. Perhaps the only dark spot in an otherwise impressive season, Tractor went 1-5 and lost a seed, finishing 8th overall at the Pro Flight Finale. With the guidance of their coach Jesse Kuroiwa and captain Stanley Strunk, Tractor is expected to maintain their dominance in this region, utilizing the depth and athleticism of their entire roster.
Before RUA upset Austin Cosa Nostra in the game-to-the-game-to-go last year, Cosa was the most dominant team out of the South Central. Brothers Caleb and Jordan Denecour (Caleb, formerly of Doublewide) have built on their chemistry all season, leading the team in connections for scores more than any other duo. While Cosa predominantly ran through their more experienced players earlier in the season, many of their rookies have taken on larger roles on the team as the season has progressed. In order to make a run at reclaiming their spot atop the region, Cosa will have to utilize the depth of their young roster. They'll look to avenge a close 11-13 loss to Love Tractor at the Pro-Elite Challenge and earn their spot at Nationals.
Perhaps the most unknown team in USA Ultimate's top 20 rankings is Fort Collins' shame. While their strength of schedule leaves much to be desired, their only loss this season came early in June to Love Tractor on universe point. shame. is an explosive and consistent team that relies on the athleticism of players like Jade McLaughlin and Nick Snuszka. Led by former Bravo player, Jacob Juszak, shame. has the opportunity to prove that they are the real deal by taking down Cosa and avenging their only loss on the season to Love Tractor. But, should they fail to live up to their lofty regular season rankings, surely more than one region will feel aggrieved to have missed out on the bid shame. earned for the South Central.
Dallas Public Enemy put up a very close 12-15 showing versus Cosa in the championship game of Texas Mixed Sectionals. It's refreshing to see mixed teams that rely on their women the way Public Enemy does. Carrie Lucy-Kulp and Cara Utesch (formerly of Maeve) will look to continue their defensive dominance for Public Enemy and make scoring very difficult for all of their opponents. Perhaps most notably, Drew Watson (formerly of Doublewide) will make his return after missing Sectionals, which promises to be an invaluable pickup for Dallas. Look for Public Enemy to stir things up and make a strong campaign for one of the bids.
Denver Sweet Action made some noise at Rocky Mountain Sectionals, upsetting crosstown rivals Mesteño and taking second overall, losing only to shame. While they've had trouble against shame. throughout the the season, the Actioneers will look to establish themselves as a regional contender. Sweet Action has had moments of greatness throughout the season, including some close games at the Elite-Select Challenge (with a very short roster). As a team with more rookies than vets this year, Sweet Action has seen tremendous progress throughout the season. They'll look to continue that progress in Tulsa and try to steal one of the bids to Rockford.
Other teams not to sleep on: Austin Moon Tower is led by Doublewide standout and Team USA player, Michael "Tank" Natenberg, and has the potential to cause problems for a lot of teams. Their depth and well-balanced roster could result in some big upsets. Houston tHump had a disappointing performance at Sectionals but is an athletic team that shouldn't be underestimated. Denver Mesteño also had a disappointing showing at Sectionals and will look to use that as fuel to make some statement wins in Tulsa.
The South Central looks to be an exciting region this year with some bids that are anyone's for the taking.
By Nikki Roth
Southeast
Score Reporter
Location: Atlanta, GA
Number of bids: 1
Excitement level: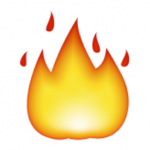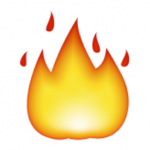 The Southeast does not look to be hosting many surprises in terms of who will be heading to Rockford. The one-bid region looks to be firmly in the grasp of Atlanta Bucket and it is hard to imagine a team being able to unseat the current regional champions. Nonetheless, the deepening competition in the Southeast is likely to give us some exciting match-ups both in pool play and the bracket.
The Southeast has normally been defined by the inter regional rivalry between Atlanta Bucket and Asheville Cahoots. That dynamic is slowly beginning to change and while Bucket continues to define itself as the team to beat in the Southeast, the competitive field they are likely to see Sunday at Regionals has begun to open up. There are very few teams in the Southeast that can match Bucket's deep roster of talented players. Their women are amongst the best in the Southeast. Their male component consists of a laundry list of former Chain Lightning players and a young star pick up in Auburn's Ryan Landry.
The question we should be asking is not who will dethrone Bucket — considering the depth of their roster, it's not likely that they will be unseated as the regional champion. The real question is who they will face Sunday in the bracket. The regional-caliber teams in the Southeast are more numerous than ever.
Bucket's usual rival Cahoots has struggled this year with offensive consistency and on-field chemistry. While Cahoots continues to host the strong veteran talent and guidance of Timmy Murray and Jason Rector, the loss of veteran starter Ruth Stokes to a torn ACL and the loss of veterans Ann Araps (Raleigh Phoenix) and Evelina Pierce (Atlanta Ozone) has opened up a large hole in the depth of Cahoots' women. Timmy Murray's squad returns with a tall order in hand for Sunday.
The new top two North Carolina teams, Toro from the triangle and Charlotte Storm both feature rosters that have successfully matched up and beaten Cahoots. The love child of former Raleighwood and Phoenix players, has been augmented by some very talented pickups from the Triangle. Toro set itself apart as the top North Carolina mixed squad with an excellent sectionals performance. Led by former Phoenix star Christine Bookhout and a host of experienced male and female talent, Toro has the chemistry and athletic play making coupled with good depth to take them deep into Sunday. Charlotte Storm has also put together a very successful regular season with both one-point wins and losses against Toro at the Chesapeake Open and at Sectionals, respectively.
There are also several very talented Florida squads in the mix that could wedge themselves into contention on Sunday. Gainesville G-Unit comes into Regionals as the top seed in pool D with a squad build around current and former players from the University of Florida program and Tabby Rosa in the women's division. G-Unit has shown themselves to be on par with the rest of the competition in the Southeast with tight losses to Bucket and Cahoots.
An interesting wrinkle in the Southeast has been the additions of Mischa and Janina Freystaetter to Orlando Friends. The star sibling power has also been augmented by former UCF and Florida United handler John Best and Tuba Benson Jaja, formerly of Ring of Fire and head coach of the Jacksonville Cannons. Orlando is an unknown entity coming into Regionals. How far the star power and the contributions of their women out of the UCF Sirens' program will take Orlando remains up in the air but their presence brings an air of excitement to a tournament likely to feature some very tight match ups all the way to the finals.
By Hugo Sowder
Southwest
Score Reporter
Location: Phoenix, AZ
Number of bids: 2
Excitement level: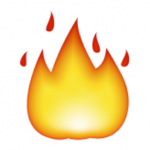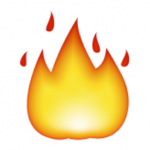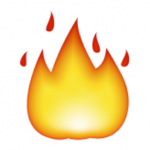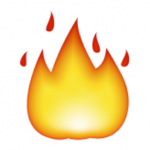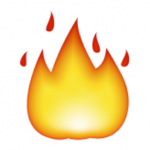 The Southwest mixed division always provides a deep field of teams with a strong dose of parity. This year is no different, as sixteen teams enter the regional tournament in pursuit of a paltry two bids to Nationals. Five teams in the tournament are ranked in the USAU top 30, but only one could secure a strength bid. Last year, perennial San Francisco powerhouses Blackbird and Polar Bears scored the two tickets to Nationals. This year, the top-tier has three elite teams vying for the two bids, but a second tier holds a handful of teams all capable of throwing a wrench into their plans.
The two bid-earning teams, Mischief and Polar Bears, enter the weekend as the slight favorites to keep the bids they earned to Rockford. Despite a fair amount of turnover — particularly on the men's side, thanks to the emergence of Guerrilla — both teams have continued their respective winning traditions. The pair finished 1-2 in the NorCal Sectional tournament, with Mischief claiming a 13-8 victory in the final. Though neither has faced the SoCal champion, 7 Figures, the common results strongly favor the San Francisco teams. Mischief in particular seems like the surest bet in the field — they cruised through NorCal Sectionals (a decent proxy for Regionals), never winning by fewer than four. Polar Bears had a rockier start, dropping an early pool play game 13-10 to the relatively-unknown squad, Alchemy. Strong parity in this division means that nobody is ever safe, but PBR is in a particularly precarious position as the clear #2 team, as they are firmly in the sights of the wildcard team, San Francisco Blackbird.
Blackbird enters Regionals as, per usual, a relative mystery. While they finished the regular season ranked at #22, compiling an overall 10-9 record, anyone who's been around the Southwest knows that Blackbird doesn't really show their true colors until Regionals. As a team that doesn't place a high priority on regular season dominance, the Series is just about the time Blackbird starts to ramp up — and occasionally add a few new names to the roster. Though they already feature arguably the most talented player in the division in Mac Taylor, the Series has seen the addition of Justin and Jeremy Norden, two players who have won accolades at the international level. The pile of talent returning plus the Norden brothers means that Blackbird is a team nobody should be sleeping on come Sunday. Despite a third place finish at NorCal Sectionals, they remain a strong threat to upset a bid earner at Regionals.
While the top three in the division certainly appear to be a cut above the rest, there's always room for a dark horse or two in the Southwest. The only question is, who will it be this time? Last year San Diego Dorado made it all the way to the game-to-go before succumbing to PBR. Strong play from thrower Cody Kirkland has helped them smoothly move on from the departure of NexGen star Tommy Li. Los Angeles 7 Figures finished the season ranked #25, earned the SoCal Sectional title, and have enough talent to give anybody a run. San Jose BW Ultimate has been in the mix at Bay Area tournaments all year, taking fourth behind the top-tier teams at Revolution and Sectionals; perhaps the experience will finally pay off and score them an upset win over their Bay Area rivals. And, last but not least, the only team to actually take a game from one of the top three, the aforementioned San Francisco Alchemy, certainly won't be taken lightly by any team this weekend.
By Cody Mills
Editor's Correction: A previous version of this article incorrectly stated that Pittsburgh Alloy dropped out of the Chesapeake Invite "shortly before the tournament" with the intended goal of preserving an earned strength bid. The team withdrew from the event in June as they realized enough of their team would not be able to attend due to another commitment. We apologize for this error.
---
AG finished #20, Bang #13, Alloy #9. ↩

Who finished 7th at MA Regionals. ↩

For those wondering, Graham recorded 16 goals at Masters Nationals, twice as many as any of his Surly teammates. ↩