On the eve of a new spring conference, a look back at how last fall's URCA event went.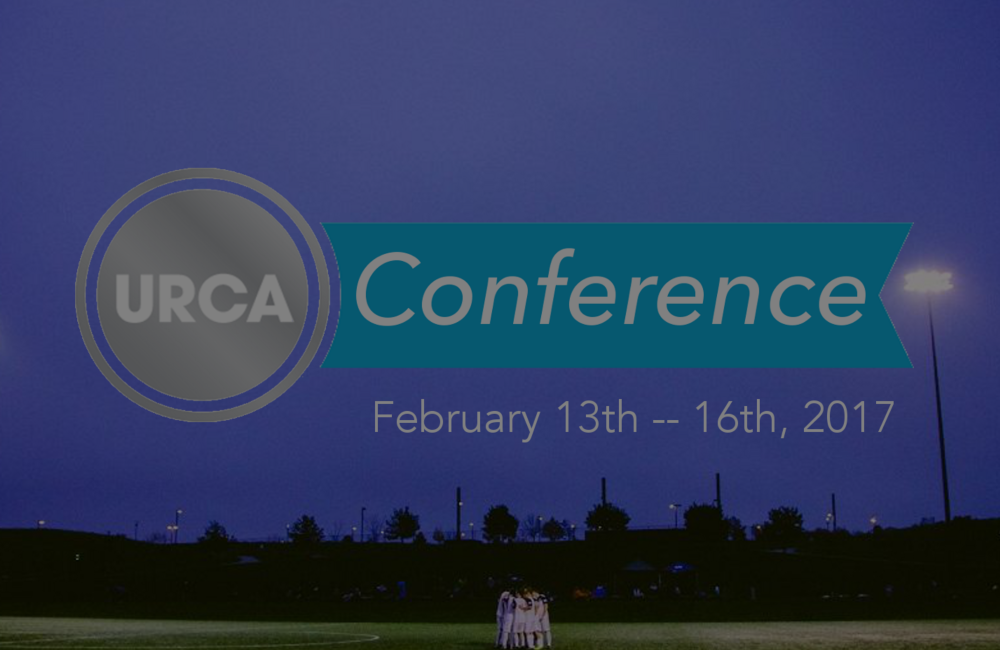 Disclosure: Ultiworld was compensated for writing this review; all opinions are the reviewers' own. Keith was a presenter at last year's URCA and had been each of the previous two years as well. Please support the brands that make Ultiworld possible and attend the Ultimate Results Coaching Academy!
The Ultimate Results Coaching Academy (URCA) is a unique entity in the ultimate sphere. While there are many teaching tools available online and elsewhere for the sport, almost all of them are focused on providing players with knowledge and strategies to improve their play. Few resources are specifically targeted towards coaches. URCA aims to fill that void.
This online coaching conference — the brain child of Melissa Witmer of UltyResults and the Ultimate Athlete Project, a strength and fitness training program for ultimate players — gathers some of the great coaches of ultimate from the global community and asks them to not only create presentations on various topics, but build opportunities to have those coaches and the community engage with one another.
With the 2017 spring conference coming up in just a couple weeks, I wanted to share my thoughts on last fall's annual conference, which took place from August 29th through September 1st, 2016.
Presentation Lineup
The quality of presenters drives much of the other elements of URCA. As an attendee, I look at the lineup and look for three elements: star power, diversity, and expertise. Star power comes from well-known coaches who have had a lot of success and are proven — those are the kind of coaches that draw in more participants. Diversity represents different types of coaches and thinkers, often from different regions globally. Expertise is somewhat self-explanatory, but as an example, URCA typically features at least one active elite player with a high level of knowledge of the game as it's being played right now.
Last fall's roster had some strong points and some weak points. The lineup was incredibly diverse, with a rich international group of coaches who work with many different age groups and types of teams across different gender divisions. It was also scored well in the expertise category, with elite player/coaches like Manisha Daryani, Qxhna Titcomb, and Alex Davis, as well as subject experts like Ren Caldwell and Melissa Witmer. However, there was perhaps less of the super well known elite coaches that have been presenters in previous years, like Tiina Booth or Ben Wiggins.
Score: 7/10
Presentation Content
At the heart of URCA are the presentations. Famous coaches and great technology mean nothing if the talks themselves are desert dry. Topics like "How to keep your discs from getting chipped" and floating heads going on and on just probably wouldn't get anyone excited. Fortunately, the content at the fall conference was again strong. For the presentations at URCA 2016, there was a particular focus on player recruitment, retention, and training.
Ben van Heuvelen's "Winning With Spirit" was one of the week's highlights, as Ben is engaging and knowledgeable, and the topic is unique but easy to relate to. Witmer, Davis, and Jools Murray also all delivered very thorough and well-reasoned presentations that really provided concrete and actionable advice of their training — both physical and mental — tactics. The range of topics mostly fit well into the themes and there was much discussion of creating leadership, culture, and training, all elements that help you recruit, maintain, and train players. Presentation styles also varied, from slideshows, to video & gifs, to whiteboards.
Score: 8/10
Engagement
This one deserves a little context. The URCA VIP membership got you access to a special Facebook group with the presenters and organizers. There are probably 25 or more posts with comments in that group, indicating a healthy amount of discussion across the fewer than 75 members.
Some similar factors may have been at work in the Question & Answer sessions that closed each talk. Most of these were probably 20-30 minutes in length, which allowed for a lot of good discussion. My impression was that general audience sizes were down a peg from previous years, but question quality was as high or higher than ever from those who took advantage of their VIP access. That group was as global as the presentation lineup and there were even some good discussions in the chat function among attendees during the presentations.
There's certainly work to be done here, but things are on the right track.
Score: 7/10
Features
With a basic registration, video streams were live and free, allowing people to participate without cost.
However, the VIP pass came with the following:
Full access to the presentation recordings and archives, including previous URCA presentations
Access to the VIP Facebook group with ongoing active engagement from presenters
Access to additional resources, such as presentation slides and notes
Video access to an Ultiworld game of the week
3 months free to the URCA study group, with additional material from URCA presenters
The price is not negligible, but it does seem like there an effort to really make the VIP worth it. The continued presentation access is the biggest one, clearly. It isn't the most robust feature set, but considering the nature of URCA, it certainly differentiates the user experience between VIPs and regular attendees.
Score: 6/10
Viewing Experience
The one area that URCA has struggled with — both in the past and even last year — is some of the technical challenges. In large part, this is just due to the nature of using the technology regularly available to the presenters. For coaches or leaders who aren't practiced in regularly delivering presentations online, camera and audio quality are typically run of the mill, internet can be spotty, and technical elements such as lighting and camera angle lack any real polish or gloss. One presentation was postponed due to technical issues, while others were marred by connection drops and/or lag. It's clear that this is still a small venture, as there aren't any bells and whistles provided through URCA and nothing is added in post editing.
Considering the budgetary limitations, some of these things are not likely to change and may not even be necessary for attendees to still find value in participating in the conference. But the integration of some nicer visual and audio elements to accompany the high-quality content would really make the knowledge go down smoother.
Score: 5/10
***
Looking back at URCA 2016, and even the scoring I've done in this review, I feel confident calling the event a success. Weighting these numbers for the most important aspects — presenter quality and content — really hits home that there was a lot of good that comes out of the conference. My communications with attendees afterwards have been very positive and indicate a high level of satisfaction. It's a testament to Melissa Witmer's vision and the presenters' knowledge that URCA has happened three times despite a fairly high price point for online content.
As more continuous content is added to the VIP package for future conferences and the new URCA Classroom really takes off, the value will increase and the experience will improve.
The next URCA Conference will run from February 13-16, 2017! UltyResults has solidified the lineup of speakers and talks If you want to be a part of it, register FREE here. UltyResults would also like to thank SAVAGE Ultimate for providing sweet URCA gear and supporting coaches education.