The mailbag is back!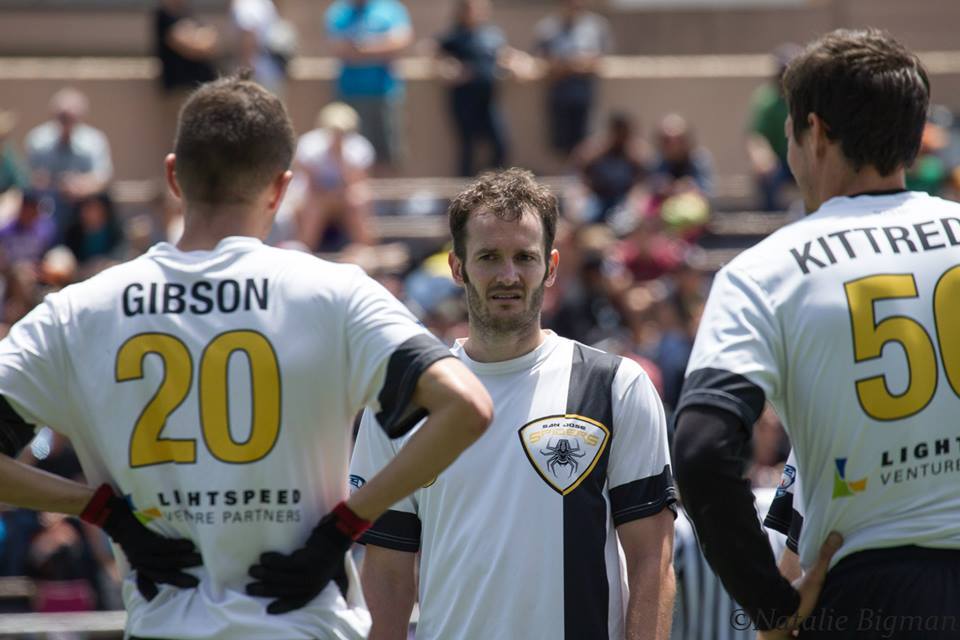 In 2014 and 2015, I used to do a Mailbag column. Then I got busy and let it die off for no good reason: I like writing them and it's fun to read about varied topics in one column. It's like a podcast for people who hate listening to podcasts. [But do check out our podcasts!]
Anyway, I'm reviving the Mailbag and running it on Mondays now. I used to write them on Fridays but was always tired and ready for the weekend so I slacked off on them fairly often. No more! Monday Mailbag is here to stay!
Submit Mailbag questions by email ([email protected]) or Twitter.
***
Q: Whose career will eventually be judged as more impressive: Beau's or Kurt's? 
– Brian W.
Wow, that is actually quite an interesting question. I think a couple years ago most people would have said Beau without hesitation. But it may be time to reevaluate the situation.
Let's look at the stats:
Beau Kittredge
Four Club titles (Revolver '10, '11, '13, '15)
One College title (Colorado '04)
Six World titles (WUCC '10, '14; WUGC '12, '16; World Games '09, '13)
Three AUDL titles (San Jose Spiders '14, '15; Dallas Roughnecks '16)
Two AUDL MVP awards ('14, '15)
Age: 34
Kurt Gibson
Three Club titles (Doublewide '12; Johnny Bravo '14; Ironside '16)
One College title (Florida '06)
Two World titles (WUGC '12, '16)
Two AUDL titles (San Jose Spiders '14; Dallas Roughnecks '16)
Age: 31
Holy crap that is a lot of winning. Just take a second to consider the fact that either Beau or Kurt has won the club title since 2010.
Of course you can see above that Beau does currently hold the edge in sheer championship stats, but he's three years older than Kurt. Notably, they've won a couple of championships together, including two in the AUDL and one as Team USA in 2012, when Gibson was the lone non-Revolver player on the roster.
Both players have been the best player on their respective teams in multiple seasons. Gibson had six assists against a Kittredge-led Revolver to help carry Doublewide to the team's first Championship. Two years later, he was a vital piece of the stacked Johnny Bravo team that won a title. Then, this past season, he proved to be the missing link for a Boston Ironside team that had come oh-so-close to winning gold but could never finish the job and was arguably the best player in the country this season. Oh and don't forget: none of those three teams has ever won a title without Kurt.
Kittredge, on the other hand, is the face of a generation. If not for Gibson, he and Revolver might have won seven straight titles at this point. He's been a featured part of every World Championship winning team — Club or Country — since 2010. He may not have quite the versatility that Kurt brings to the field, but nobody has ever been a more lethal offensive weapon in the history of the game. In his prime, he was the most feared player in the game; he might still be today.
They're both going to be first ballot hall of famers. If I had to choose today, I'd say that Beau gets the edge thanks to so many years of sustained excellence and the volume of accolades he has accumulated. But Kurt has time to catch up. There's a real possibility that Kurt makes this year's World Games team and Beau doesn't. He could surpass Beau with just a few more rings.
Q: I have been thinking for a while about how to properly penalize teams for egregious fouls. Your article about bad bids prompted me to share my idea with someone who might be able to get it out to a broad audience.
I think ultimate needs to institute a system similar to water polo. In water polo, common fouls are just a free lateral throw (not sure how well this would work in ultimate). Kick-out fouls are what would be a great addition to the rules. When a player is called for a kick-out foul, that player has to sit-out (and the offending team play a person down) until the possession is finished. This provides a massive advantage for the offense, moreso than any yardage penalty (especially near the endzone where yardage penalties are relatively meaningless). If a player commits three kick-out fouls in a game, they are ejected. This system would need to be tweaked to fit ultimate, but I think it creates a bigger incentive not to foul. This would not work in purely self-officiated games, but no real penalties can work in pure self-officiation.
– Chris G.
This kind of idea may sound extreme, but why should it? Yardage penalties work great in the NFL because field position is so crucial (you can kick a field goal, e.g.) and possessions are so few. The average number of possessions in a football game is about 24 (so 12 for each team). Turnovers are much, much more common in ultimate; even in a very clean game, you would expect to see 5-10 turnovers. There are often far more than that. So yardage penalties make no sense as the punishment for hard fouls, since they do not act as any kind of real deterrent.
Basketball has far more possessions per game than ultimate, but they have a scoring penalty built in for fouls with free throws. Hockey, like water polo, has teams play a man down with a penalty box.
Scoring is, of course, too rare in ultimate to allow for 'free throws' or anything similar. The mechanics of the game also don't allow for penalty shots like in soccer. But a penalty box is a reasonable idea. In water polo, the penalty is typically for 20 seconds or until the end of the current possession. In hockey, the penalty is typically for two minutes.
Something closer to water polo's time limit would work perfectly for ultimate, perhaps around 30 seconds (or until a goal is scored by either team). That's enough time for the team up a player to have a real advantage, but not such a decisive one that they can automatically score. Fouls would be costly!
Considering that hard fouls have largely gone unpunished throughout the history of ultimate, some big ideas on this front could help pave the way for a better, cleaner game.
Q: What do you make of the abrupt closing of Major League Ultimate?
– Alex R.
While on the surface the closing may have seemed sudden, there were cracks in the ice for years. The MLU's business model — the front office owns all the teams, controls everything, and funds the entire operation — made no sense for a start-up ultimate frisbee league. There's a reason they never realized their ambitious expansion plans: it was just too damn expensive to run the eight teams they had, let alone open new ones.
I have no inside information about how much money they spent each year, but it was easily in the six figures, possibly (probably?) seven. The travel expenses alone — coach buses, flights, hotels — must have been staggering. In the last two years, the entire operation was being funded by a single investment group. When one person controls the purse strings and revenue is close to zero in the depths of the offseason, it doesn't take much for the light switch to get flipped off.
Economics can be ruthless.
Q: The Mixed Division has been a hot topic lately. What do you think of WFDF now experimenting with new gender ratio rules? Could either of these ideas be superior to the tried-and-true 'offense decides'?
– Anonymous
Something that I think is worth keeping in mind is how the Mixed Division developed. Competitive mixed play cropped up in the late 1990s and, after some experiments by the UPA with a summer series, it was included alongside Men's and Women's club competition in the fall starting in 2001.
At that time, the demographics of ultimate were even more heavily male than they are today. So it was only natural for the game to evolve as a generally four men / three women ratio, which reflected the relative composition of the rosters.
That, of course, has persisted until today. Many teams (even back at the turn of the century!) have had success by playing four women on offense, but they are the exception that proves the rule.
While I have seen some arguments for changing this rule based on the idea that allowing the offense to choose gives the worse team in the matchup a better chance to catch up by allowing them to dictate the ratio on more of the game's points, that seems like it is really a secondary concern. Isn't this about making the game more balanced between men and women?
Stats back up the anecdotal perception that women are underrepresented in Mixed play; my own literal back-of-the-envelope analysis of just touches (not goals and assists) from the semis and finals at 2015 Nationals showed that men got more than 80% of the touches.
Here's the thing: the WFDF ideas are fine, but one ('end zone decides') just balances ratio decision making and may do little to actually impact the role of women in the game and the other ('prescribed ratio') feels like a very forced fix.
Why not just make Mixed competition six-on-six with a 3/3 ratio at all times? Adding a bit of extra space to the field by removing two players doesn't seem like it would be a big problem (the AUDL exists, after all), and you elegantly solve this seemingly vexing ratio problem. If we're going to be experimenting with new Mixed Division ideas, why not try something that truly balances the game and could make it a lot more fun? Imagine: less poaching, less zone, more opportunities for female handlers since break throw value increases relative to hucking, new strategies, a more differentiated style of play. Sounds pretty cool.
Q: What are your three bold predictions for the 2017 college season?
– Adam L.
Hoo boy. Here we go. Hold me accountable.
Stanford absolutely dominates the Women's Division en route to a second straight title
A sophomore gets a top 5 Callahan finish
A top 10 team in the final regular season College Power Rankings misses Nationals