The most competitive tryout ever?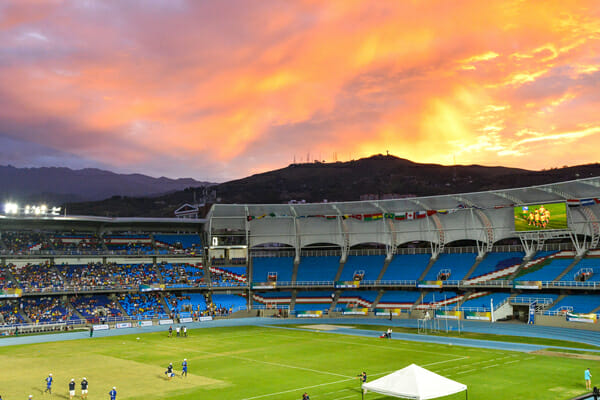 Mount Rushmore is, objectively, pretty weird.
By itself, slapping a person's face on stuff isn't that bizarre of a concept, at least not in a country where we put president's likenesses on money and car commercials. And of course, the existential need to fight your own obsolescence by making something permanent is understandable.
But wow, carving four giant faces into the heart of a mountain. Even for America that seems a little ostentatious, if not straight up biblical in a golden idol/tower of Babel sense.
What Mount Rushmore conceptually represents, though, is shorthand for a timeless standard, a tier of things or individuals that are elevated into eternity, whether they are as serious as "most important human inventions" or also as serious as "greatest Britney Spears songs."1 In the case of the actual Mount Rushmore, it's a Hall of Fame for America. The four guys plastered up on that mountain represent everything that America in 1927 wanted our country to be remembered for, forever. It creates a legend while simultaneously defining it.
By putting together the roster for Team USA, that's what the World Games coaches — Alex Ghesquiere and Matty Tsang — will do this weekend.
Featuring the most competitive tryout in the world, the World Games produces a roster that becomes the face of an era. Virtually every athlete significant to American ultimate in 2017 will be in attendance, all at one tryout. While the other major international competitions are spread out across three divisions, the World Games is simple: one roster, 14 athletes, may the best players win. The roster is not just a list of names that will compete in a tournament, it's a generational stamp, designating which players truly matter in the sport right now.
RELATED: 2017 World Games Tryout Invitees | Late Add/Drops
Take a look at the 2013 roster. It's a pretty accurate snapshot of what ultimate looked like at that point in time. On the men's side, you've got the dominance of Revolver, with three players all making the final thirteen person cut. The other two champs since the last World Games were represented as well: Dylan Tunnell, who grabbed the title of "best player alive" at 2009 Club Nationals, represented Atlanta Chain Lightning during their most relevant period in the modern era. Mike Natenberg, the long time Texas ultimate stalwart who had finally gotten the Lone Star state over the top by winning a title in 2012, represented the rise of Texas ultimate that put Doublewide and Showdown both at or near the top of the sport.
From the women's game, we got two of Fury's biggest names at the tail end of their mind-boggling run of seven straight national titles, plus the face of their fiercest rival in Riot's Sarah "Surge" Griffith. The roster also represented a women's division with greater parity that what we see today. Cara Crouch of Showdown and Georgia Bosscher from Heist represented a women's division in which six different teams had made semifinals in the previous two years. Following the most recent season, only five women's teams have been semifinalists in the past three years.
Years from now, you can look back at the 2013 World Games roster and have a decent idea of who and what mattered. This year presents the same opportunity. With the sport still in its nascent stages, a four year period is a pretty significant chunk of time. Many of the players from the 2013 team have retired from the international game, and those who haven't find themselves in a very different place than where they were four years ago. New players will rise and becomes emblematic of this time in the sport's history, and that history will be shaped this weekend.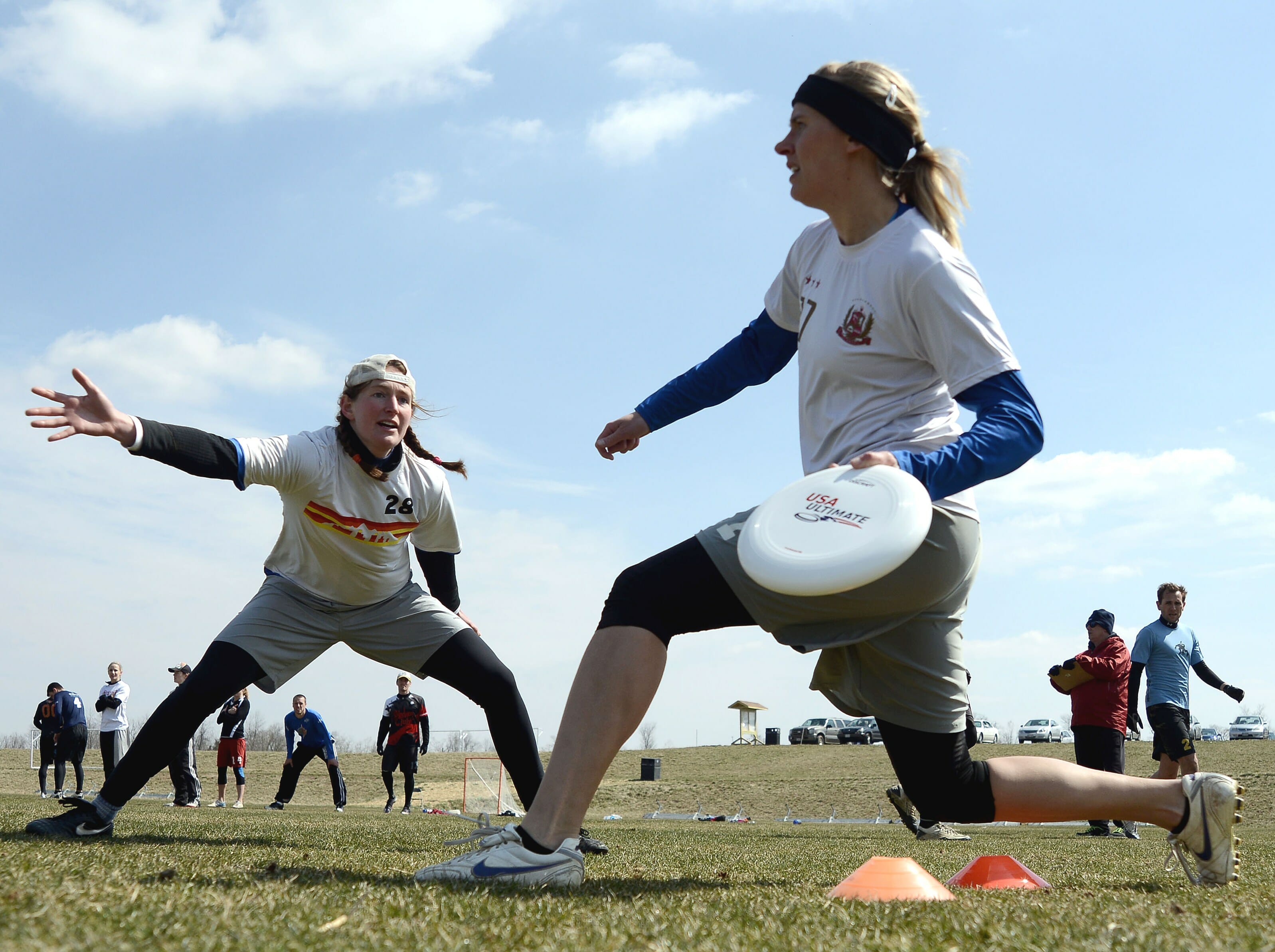 Historical implications aside, any time players of this caliber are all on the field at the same time, it's just a breathtaking spectacle. The dream pairings of superstars who ordinarily would never take the field together is enough to send chills down your spine. Think Dylan Freechild rocking give-and-goes with George Stubbs or Claire Chastain opening up the throttle on her throws with Sandy Jorgensen downfield. And since most of the athletes are single gender club players, it's an interesting opportunity to see cross-gender combinations that would otherwise never happen.
Another intriguing facet of these tryouts is learning how players react in situations when they are surrounded by elite talent. For some players, this pushes their games to new heights while, for others, not being the best player on a line is clearly an uncomfortable position. Most of those in attendance are the best or second best player on their individual teams, but how will they perform with teammates just as good as if not better than themselves?
That question will likely be front and center in the minds of the coaches. No matter how much talent is on the field, there's only one disc to go around. You can't have seven players on a line all trying to be the go-to option. The players who can channel their superstar talent into the mold of great role player will have a leg up on the competition.
This also means that some athletes who don't have the same talent ceiling as others can earn a spot by being an uber-role player, a la Ryan Farrell in 2013. You can't have a team full of Jordans, you need a few super-Pippens to keep the engine running. If I were starting a team from scratch, would I take Becky Malinowski over Jesse Shofner? Probably not. But if I'm looking for someone who can thrive as a role player on a team? That's a different question.
Of course, it's not just about discovering who can be a role player. Someone does need to grab the reins, and that's one of the most interesting aspects of elite tryouts. Who do even the best players defer too? It's as organic a way as any to determine who the alpha dog is. At 2015 U23 tryouts, Trent Dillon put his mark on the proceedings with some monster layouts, confident offense, and a general demeanor of "I know I'm the best guy here, and everyone else knows it too." A year later, he won the Callahan.
Jimmy Mickle and Kami Groom are the current POTYs for their respective divisions, but will they leave tryouts with the same esteem? Will Kurt Gibson or Beau Kittredge take back the title of "best player alive" from Mickle this weekend? Can someone like Sandy Jorgensen or Opi Payne demonstrate an individual brilliance that eclipses Groom's brilliant work from last season?
And what about young players using this as a platform to lay claim to the throne? Jaclyn Verzuh has gone to another level in college this season, but does her dominance hold up at a higher level? Johnny Bansfield has been a big fish in a small pond, but how does he look in the biggest pond there is?
Finally, the tryouts give us a look at players seeking to get back into the ranks of the absolute top tier. How will Nick Lance perform? He was a top five player in the world not long ago but is coming back after a year off. How about George Stubbs? After a (slightly) disappointing year for Revolver, is he back on the way to the top or is he on the downslope of his career? Has Robyn Wiseman recovered enough from her knee injury to perform at the heights she is capable of?
Amidst all the footwork drills, handler weaves, and scrimmages these little conflicts and stories will play out, as the intensity of elite competition brings out the best of everybody.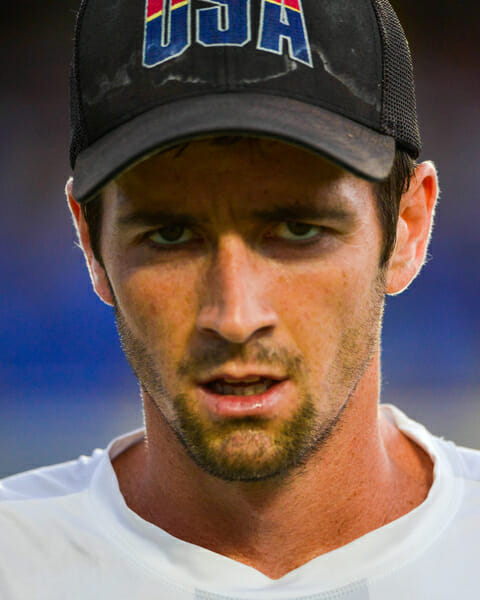 Rain and thunderstorms are in the forecast for Saturday and the wind is expected to pick up on Sunday. Maybe this sort of adversity will be necessary for the coaches to narrow down their roster selections. Having to cut these lists down to ten names of each gender seems nearly impossible, let alone to fourteen later in the year after the preliminary roster is announced, but it's something the coaches will have to do.
Prognosticating who will make the team before the tryouts even begin is always going to be an exercise in guesswork, but you can see where some of the key battles will be.
In each division, there seem to be a few locks despite the quality of the competition. On the men's side, its hard to see Jimmy Mickle, Kurt Gibson, or Ashlin Joye not making that ten person first cut. Same goes for Claire Chastain, Opi Payne, Sandy Jorgensen, and Kami Groom.
Things get interesting on the bubble, particularly when it comes to specific skills and roles. With a roster this small, there isn't a lot of room for talent redundancies. Who is the better speed demon, Freechild or Grant Lindsley? The battle for "premier young deep threat" keeps changing hands between Simon Higgins, Nick Stuart, and Matt Rehder: who will claim that title this weekend? Can Mischa Freystaetter, coming off a bonkers AUDL season in 2016, force himself into the mix? Kelly Johnson has been the gold standard in handler defense the past few seasons, but Anna Nazarov can give her a real run for her money.
Beyond the bubble, you have some longer shots who might not have the same pedigree as others, but the potential to have a bonkers tryout and force their way into the conversation. Could Stanley Peterson get 20 blocks in the scrimmages and make the coaches take him as the squad's deep defender? Sure. Could Jesse Shofner run past her competition and into a roster spot? Absolutely. Henry Konker has demonstrated exponential growth over the past couple years and if he keeps it up he'll be the best player of all time by 2020, so making a twenty person roster isn't that ridiculous.
With a field this talented speculation is just that, speculative. Even the locks could miss out with a catastrophic tryout, the margins are that slim and no one's fate is certain.
Of course, uncertainly creates excitement. Looking at the number of questions we have heading into the weekend, there is definitely a healthy amount of uncertainty. We will be on the ground in Dallas this weekend for all the excitement that follows.
Follow @ultiworldlive on Twitter for live updates from Dallas.
---
Which are, unquestionably, Baby One More Time, Toxic, Womanizer, and Oops!… I Did It Again. I spent almost four hours thinking about this, and no contemporary musician has a more definitive Mt. Rushmore than Britney. ↩