VC supporting travel costs of a dedicated DIII Women's reporter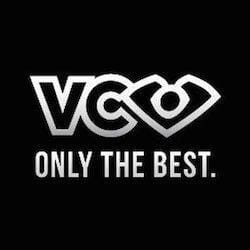 VC Ultimate has extended its Women's Division coverage partnership with Ultiworld to support Division III Nationals coverage this coming weekend.
VC's generous support this college season has already driven better, deeper coverage of the Women's Division, and this extension will make it possible for Ultiworld's Seattle-based DIII editor Marianna Heckendorn to travel to Lexington to cover the tournament.
"VC has been proud to support Ultiworld's coverage of the College Women's division this season, and is excited that we've extended our support through the Club season as well," said VC CEO Adriana Withers. "Knowing that D-III coverage is not as robust as that produced for D-I, we saw an opportunity to allocation extra resources to USAU's D-III College Championships, especially for the women's division. Getting more coverage of women's ultimate across all divisions is the goal and we're happy to be able to support Ultiworld with extra resources for this exciting event."
"We are always looking for ways to extend our coverage," said Ultiworld editor-in-chief Charlie Eisenhood. "Ultiworld's partnership with VC this year has made it possible to allocate more resources than ever to the Women's college divisions. We are so excited to expand our DIII coverage this year with the support of VC!"
Ultiworld will have more coverage than ever from the Division III College Championships, with multiple reporters on each division, daily recap coverage, live updates, and more. Stay tuned for preview content later this week!