We check in with Tiina.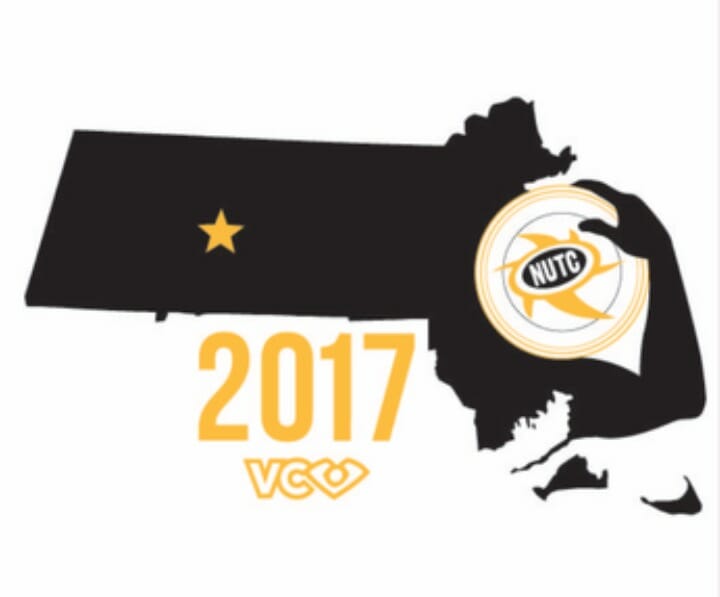 This article is sponsored by the National Ultimate Training Camp.
We had the opportunity to catch up with Tiina Booth after the College Championships to chat with her about the tournament, the upcoming National Ultimate Training Camps, and what she's up to later this year. (And don't miss the first episode of our new podcast, Sideline Talk, with Tiina).
1) Let's start with College Nationals. How did you feel about your UMass men's performance? Highs and lows of the tournament?
I think we gave it a good run by making it to the semifinals. Obviously we would have like to have advanced further, but, for those who have coached and played for awhile, you know that the real sadness is knowing that this exact team would never play together again. Sigh.
We rented a huge house this year instead of a hotel and that was a great move, thanks to Russell Wallack. It was about 20 minutes from the fields and had a pool, outdoor volleyball court, and indoor basketball court. The parents helped immensely by supplying sideline food and drink as well as cooking dinner for us. Plus it was cheaper than a hotel. Definitely one of the best part of Nationals.
2) This is the 17th year of the National Ultimate Training Camp. What is new for NUTC this summer?
The big news is that we are moving to Mount Holyoke College this year, which is about 10 miles south of Amherst College, on the same road. Our new dorm is Hogswartsian, we have access to lit turf fields every day and our Talent Shows will be held at their amazing amphitheater.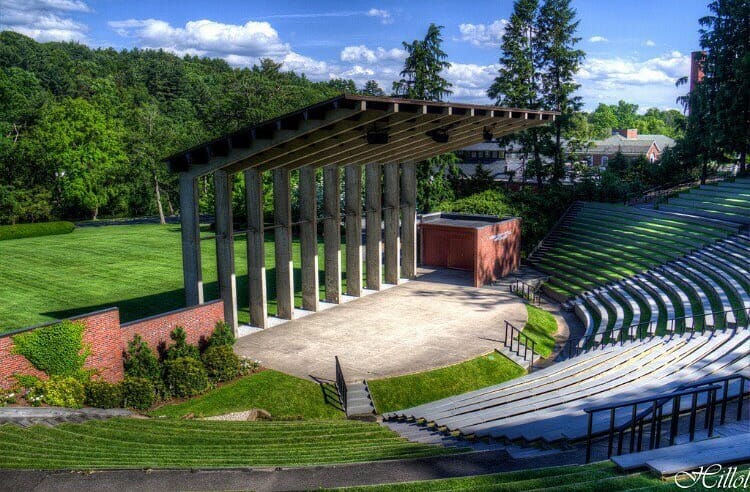 Transitions can be cumbersome, but our planning is well ahead of last year and I think the campers will love it as much as we already do!
3) And who will be working this year?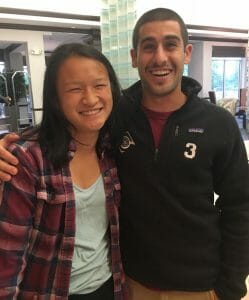 I spent some time recruiting counselors at Nationals this year and this year's staff feels like a Who's Who of college ultimate: Callahan winner Angela Zhu; Player of the Year Ben Sadok; Carleton's Stanley Birdsong; UMass' Brett Gramann, Tannor Johnson, and Nico Muller; Stanford's Caitlin Go; Donovan finalist Tulsa Douglas; UNCW's Willie Stewart; and many others. We will have our core staff of veterans who have been with us for many years, plus we are still hearing to hear from some folks. Wesley Chow, I am looking at you. If Torben can fly in from Germany to work, you can surely get your butt out of Boulder for a week.
4) What is your favorite part of NUTC?
Of course, I love meeting the next generation of players and look forward to seeing them at tournaments all year. But my single favorite part of camp is Monday nights. We hold the Camper/Counselor game (ouch) and then return to the dorm for Make-Your-Own-Sundaes. Everyone has become more comfortable with each other and there is lots of chatter and laughter. I always feel like summer has finally arrived on those evenings.
5) And what is your least favorite part?
I'm not really good at being told no by a college staff. I'm not really good at being told no in any capacity, anywhere, as you might imagine, but I have the vision of how I want camp to run and I have to find the balance between being relentless and accommodating. I am a work in progress.
My other least favorite part is being asked to be part of the Talent Show. I was the host of the Counselor Party one time and I was deadweight. Improv is not my strength.
6) How do you make sure campers of all levels are challenged at camp?
This is always a major focus for our staff and I think every year we improve. For brand-new players, we make sure that they are given additional instruction and are included in every activity, even if they may feel uncomfortable. For those who are more experienced, we also offer additional instruction and work hard at pushing them out of their comfort zone. Self-motivated campers will always find counselors who will help them: early morning workouts, pulling practice, advanced throwing. And we make sure that the camp teams are evenly divided. Someone should always be able to cover someone on the opposite line.
I am also always appreciative when veteran campers help out the rookies: not boss them around, but take extra time to throw with them or explain a strategy. This usually happens informally and shows that developing leadership is also am important part of our camp community.
7) And, finally, what is new for you after camp ends in July?
I am lucky to be an assistant coach for Boston Siege this club season and we just had our first practice weekend. I won't be able to do much with them in July but I am looking forward to what we can accomplish in August and beyond. At first look, they are impressive.
We will also be starting up 99 Days of Ultimate Women again. You can read more about us on Facebook but basically we are a site that celebrates ultimate women, no matter what sport they play. We ask volunteers take over a week for 99 days and they are free to post whatever they like. We had a remarkable response last year and we look forward to even more. We also have a super-secret flash event planned too.
And, of course, I happily return with Russell Wallack to coaching UMass men in the fall. Windy days at Boyden, freezing nights at the football stadium, road trips down South. Onward!