There is still lots of uncertainty.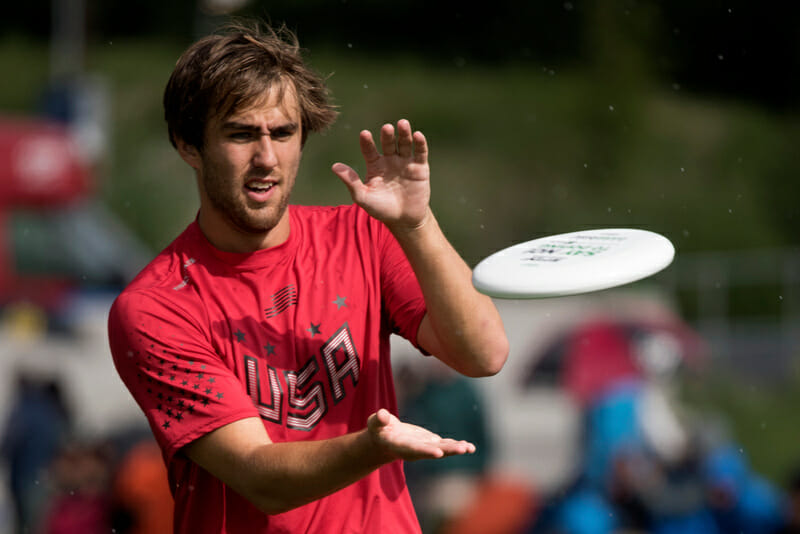 The World Games get underway in Wroclaw, Poland, less than 48 hours from now. Ultimate competition starts on Friday, July 21st, at 3:00 AM Eastern and concludes with the gold medal match on Sunday, July 23rd, at 11:00 AM. The medal ceremony will immediately follow the gold medal match.
The availability of livestreaming of the matches remains extremely murky. There have been some rumors — which we have not been able to confirm — that every match will be available to watch online, but recent communication with the Olympic Channel — the media partner for the World Games — suggests that streaming will be more limited.
Here's what we do know.
The Olympic Channel, which is available on linear television in many countries around the world, will be streaming a number of ultimate games on their website and mobile apps. The coverage should also be available on The World Games website.
The current schedule, which is subject to change, is as follows:
All times Eastern.
Friday, July 21
7:15 AM: #2 Australia v. #4 Japan [tape delay]
7:30 PM: #3 Canada v. #6 Poland [tape delay]
8:45 PM: #1 USA v. #3 Canada [tape delay]
Saturday, July 22
3:00 AM: #4 Japan v. #6 Poland [LIVE]
8:45 PM: #1 USA v. #4 Japan [tape delay]
Sunday, July 23
3:00 AM: #2 Australia v. #5 Colombia [LIVE]
6:30 AM: #1 USA v. #6 Poland [LIVE]
9:00 AM: Bronze Medal Match [LIVE]
1:00 PM: Gold Medal Match [tape delay]
***
Possibly complicating the availability of the livestreams online are various geo-restrictions depending on what country you are in (and the accessibility of the 24/7 Olympic Channel via linear cable TV in your country). Notably, over the weekend, NBC Sports launched a new Olympic Channel cable network in the United States.
UPDATE: We have confirmed that the Olympic Channel website and apps showing coverage of the World Games will be freely available to those watching in the United States. NBC's new Olympic Channel station will host one hour update shows each day of the World Games which could include highlights from ultimate competition.
***
We will have much more coverage of the World Games in our upcoming tournament preview, including the full competition schedule. If we get any additional information about the livestreaming options and availability, we will update this post.
An earlier version of this post said that the semifinals would be streamed live. There are no semifinals! The tournament goes straight from round robin play to the gold and bronze medal matches. The TV schedule is incorrect to call those games semifinals.