A new entrant to the growing beach division.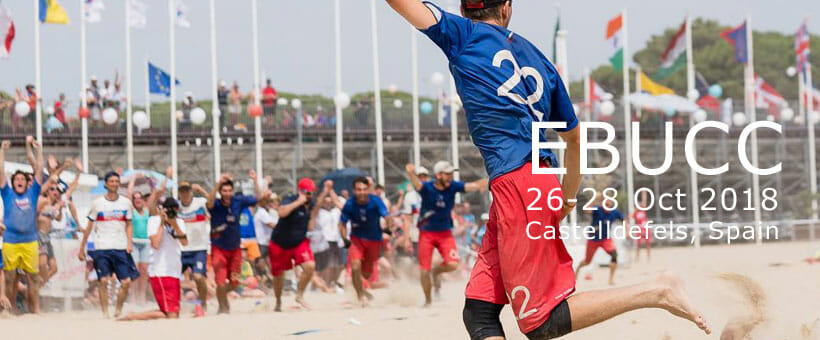 Patrick van der Valk, the head of the Beach Ultimate Lovers Association and one of the main organizers for the World Championships of Beach Ultimate, recently announced a new tournament for next year: the European Beach Ultimate Club Championships (EBUCC).
EBUCC will take place on October 26-28, 2018, in Castelldefels, Spain (near Barcelona). Castelldefels has hosted some very successful beach tournaments in the past including Copa Tanga, one of the most competitive and fun beach tournaments of the year.
This tournament will guarantee spots for club teams coming out of countries that host official beach club championships in three divisions: mixed, women's, and men's. Patrick has confirmed that the following countries already have such championships:
• Men's – Russia, Ireland, Portugal, Spain, France, GB, Ukraine, Austria
• Women's – Russia, Ireland, Portugal, Spain, Ukraine, Austria
• Mixed – Russia, Portugal, Spain, GB, Austria, Poland, Netherlands
He also said that teams will have to register before March 1, 2018, which is almost six months before the event. The important deadlines for the tournament are:
• Nov 6, 2017 – Federations and teams to indicate interest
• March 1, 2018 – Team registration and payment deadline
• May 1, 2018 – Player fee payment deadline
• Oct 26-28, 2018 – BULA EBUCC2018
EBUCC doesn't have a website yet, but you can follow for more news and updates on their Facebook page.