Public Enemy is sowing seeds for long-term success in Dallas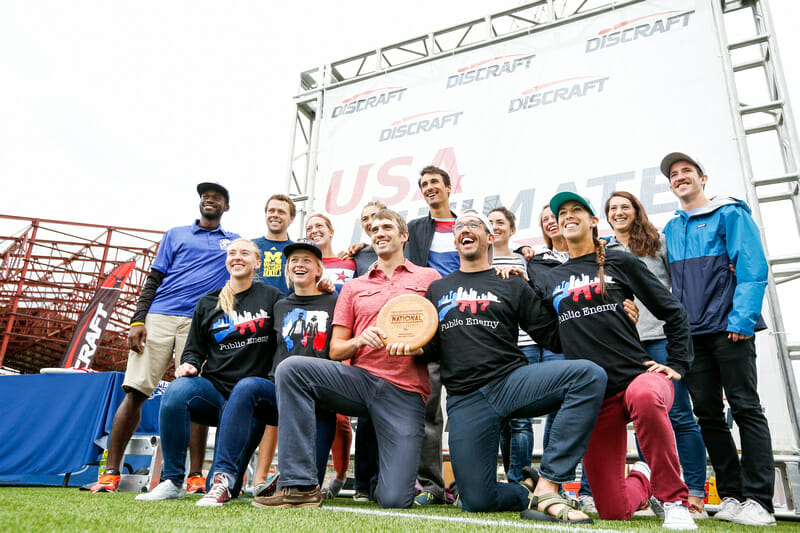 There are many unique approaches to cultivating a team identity. Some teams use a prop, like UNC's towels, Molly Brown's fake mustaches, or Ring of Fire's self-booing. Some teams use buzzwords to stay focused under pressure, or simply raise their hands to the sky to relax the pressure of a big point.
As a captain of a relatively young Dallas Public Enemy squad trying to build a healthy team culture, Paul Utesch had a different idea: grow vegetables.
"The idea came to me one night and I immediately thought, 'That'd be the greatest team building activity ever,'" Utesch explained.
Utesch's property in Dallas was a good enough space to create a community garden for the team. While the quality of the soil next to his house wasn't so great, there was plenty of room to put in plots to grow veggies. It was too good an idea to pass up.
"I woke up the next morning and decided to present the idea to the team. Everybody was so into it. Immediate buy in," admits Utesch. "That's how this team is."
Cultivating The Right Conditions
Public Enemy is a newcomer to the national ultimate stage. They were only founded in 2015 and were relatively anonymous heading into last season's Club Series, when they became a somewhat surprising qualifier in Rockford. Despite a promising first Nationals appearance that took Public Enemy into prequarters last year and earned a team spirit award, the state of the program heading into this season was up in the air. Thirteen players from their 2016 roster weren't planning on returning, mostly due to the usual life changes like moving or being ready to take a step back from competitive ultimate. Public Enemy needed to till their soil and plant some new seeds to see what they could grow in 2017.
You see, building an ultimate program can be a bit like starting a garden. You don't always know what's going to work best for a team so growth can happen in fits and starts. But, through a combination of trial and error, seasoned experience, and a little bit of luck, you figure out what works.
It wasn't easy figuring out what would grow in Utesch's back yard either. Growing vegetables in a city where the average temperature in high summer was 96 degrees wasn't exactly easy.
"It's awful," laughed Utesch, "You can't grow potatoes that's for sure. The soil's too hot and they rot in the ground."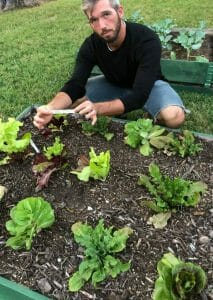 Utesch and Public Enemy experienced a serious learning curve, using a combination of outside advice and trial and error as they tried to build up a true oasis of great produce. In Appleton at the Elite Select Challenge this year, Public Enemy encountered someone who was very gungho about root vegetables, particularly turnips, so they decided to give it a shot. Luckily, the conditions for growing those types of vegetables were favorable.
"We had a very rainy summer so we didn't have to worry about irrigation goes that much."
But they still had to deal with the soil.
"I've had to import some soil to make things easier. It's very clay-ish, and you don't have to go down too far to get to rock," said Utesch. "That's reason number one why getting into root vegetables this year was an accomplishment. We had to break up the ground and incorporate a lot of dirt into this clay garbage to make it work."
Working collectively to ensure success, the garden quickly became more than just a spot to grow veggies. It was also large enough for Public Enemy to host makeshift practices and provide players with extra reps. And the culture that Utesch and many of the veterans of the team had created alongside their garden turned out to be a huge lure to new players. They were able to fill out their 2017 roster with some quality players and have worked over the course of the season to grow together. Just like the soil in Utesch's garden, some pieces had to be imported. Much of Public Enemy's roster are not originally from the Dallas area. At least a third aren't originally from Texas. Still, every member of the team contributes to the garden. Well, almost everyone.
"All but five of our players are super invested in helping out. We always need to get some weeding done," explained Utesch. "But then we've got a player… well it's kind of like the chicken that wants to eat all bread but doesn't want to bake it. Chris Mazur has no green thumb. He's better suited for brunch, drinking mimosas, and eating avocados."
Mazur is the prize of this season's crop. With so many spots to fill from last year's departures, the seeds were planted early with Mazur when Public Enemy learned that the reigning Mixed Offensive Player of the Year was going to be in Texas for the summer. When he and his wife expressed interest in playing for the Dallas squad, representatives from the team were able to convince them to make it work.
"We're this group that's identified by having a weird farm," said Utesch, "We're not just a team. We're a very tight knit group of people."
Mazur's intransigence aside, the buy-in to Public Enemy's cultish and insular identity is total. The farm may be a quirky talking point that raises eyebrows and provokes laughter from the outside, but Public Enemy's approach to fostering an organic, totally unique approach to their team mindset is no joke.
The garden is more than a mythological frisbee temple where twenty seven players go to worship Cthulhu. It's a prop, much like the props used by other teams, that bonds every player on Public Enemy together.
Believing In The Process
It's very common to hear ultimate teams say something along the lines of, "If we play our game we'll win." For Public Enemy, playing their game requires every player to buy into a positive growth mindset even in the face of disappointing results. They have a saying, "We win or we learn." That phrase sums up Public Enemy's mental approach in the face of adversity, something they'll be certain to face as they prepare to face some of the best teams in the country in Pool A.
"Positivity is something that's built into our team culture" explained Utesch, "We kept telling our players that we know how to basically have a successful team regardless of wins or losses. People see that and… the team culture is really a big contributing factor."
The closeness that Utesch set out to create through a team-building idea so eclectic it could have only come from an ultimate player, has instilled Public Enemy with the core ingredient that fires every great team: belief.
"We can do anything. We can grow a farm, we've had very serious conversations about just starting to brew beer and have our own brand to sell and fund our team and even raising Berkshire hogs."
On the ultimate field, that level of belief and trust served the team well during the regular season. Public Enemy went winless at the Pro-Elite Challenge, then immediately turned things around in Appleton at Elite Select. They advanced all the way to the semifinals before losing to regional rivals Fort Collins shame. on double game point. At South Central Regionals, Public Enemy locked up their first-ever regional title by beating shame. in the final, avenging the loss in Appleton as well as a defeat in the same game last year. Now Dallas is hoping a trip to Sarasota ends with a bounty to match their garden's output.
Accompanying Public Enemy throughout this season has been their beloved produce.
"Pro Elite was easy because there were a lot of things that were ripening at that time. So it just made sense [to bring vegetables with us]," explained Utesch.
He gave a tomato to Seattle Mixtape's Cam Bailey after their game in Aurora in early July; Bailey shoved the entire thing into his mouth. "His eyes lit up like he was the happiest guy alive," recalls Utesch.
Surprisingly enough, no one has ever stopped or questioned Public Enemy bringing produce to tournaments. The teams that Public Enemy gave vegetables to during the season viewed the distribution of produce in a spirit circle as just another quirky team ritual.
"I've only been questioned about bringing a cowbell to a tournament", said Utesch.
Sharing The Bounty
The gardening that Public Enemy is doing has imprinted itself across all of Public Enemy's activities. Nationals this year coincides with harvest season for Public Enemy's garden and they will be enlisting the help of others. They fully expect to have veggies ready in Sarasota and even plan to serve them at a team Thanksgiving.
"It's just one of those things that's part of the whole Public Enemy. We are a team that does weird things. We're always coming up with more crazy ideas for what we should do as a team."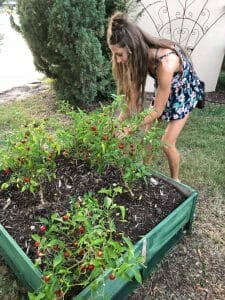 That mentality, of learning through both success and failure, of patiently awaiting the proper time to reap the harvest of their efforts, has served Public Enemy well. They have big goals that extend far beyond just this season and those goals have led Public Enemy to be a very available team to their fans and local community.
"We're not a big name yet like Mixtape or Revolver or Riot. But we've got the second most active twitter in mixed and our players love being available to the youth in our community."
Utesch and Danielle Ronzo both coached the Texas boys YCC team, Two Step. Jenna Bigbie received state Coach of the Year honors for her work with the girls at Marcus High School and Public Enemy's own head coach is none other than Rob Doyle, the boys coach at the same school. It's not uncommon to see youth players from Dallas rocking Public Enemy gear.1 The team wants to tap into the rising youth pipeline that's been growing in Dallas over the years.
"We refer to ourselves as enemies," explained Utesch. "When someone becomes a fan of the team, they become a new enemy. They're a part of the team. That's what we kinda like. We want people to be a part of this team. Kind of like a cult I guess."
Public Enemy may not win it all in Sarasota. They may not even advance past their pool. But it's hard to imagine this team being defined by their results, however good or bad. Their eyes are set forward, not just on reaping the harvest of 2017 but of reaping a much larger harvest: growing a young mixed powerhouse that can stand the test of any drought and any deluge.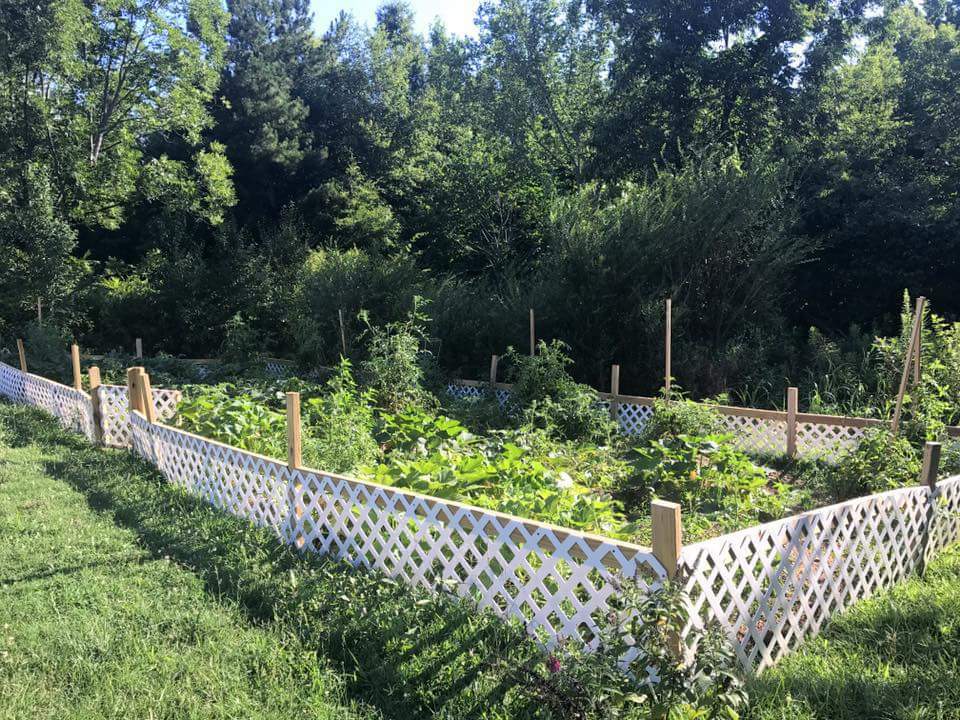 ---
They certainly were in Blaine this summer. ↩