An AUDL-club hybrid tournament is on tap this weekend.

Kansas City will play host to a major ultimate showcase, tournament, and AUDL preseason event this weekend at the Swope Soccer Village, a sports facility operated by Major League Soccer team Sporting KC.
Featuring local Kansas City men's and women's teams; the AUDL's Chicago Wildfire, Nashville Nightwatch (Men's) and Nightshade (Women's), and Indianapolis Alleycats; and a women's all-star team from Madison and St. Louis, the tournament will serve as a fan-friendly event for a city that doesn't have many opportunities for spectator ultimate.
"We've brought high level ultimate to Kansas City," said tournament organizer PJ Matulka. "Normally, we've had to go to other cities to play."
Fulcrum Media will be on site to livestream select games (Saturday's 5 PM and 7 PM rounds and Sunday's bracket play); games will be available on Kansas City Ultimate's Facebook page.
In addition to the competition, there will be a youth clinic and a women's clinic. Getting engagement from local youngsters and female players is a particular emphasis of the weekend's event.
"I want to give kids here in the city a chance to see high level ultimate and to give them a chance to engage with the youth clinic we have going on," said Matulka.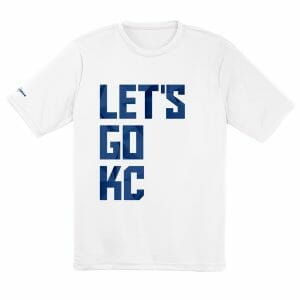 Tickets are $12 for a day pass, $20 for a weekend pass, or $30 for a weekend pass + a commemorative jersey. The tournament's proceeds will be split evenly between the AUDL teams (Nashville, Indianapolis, and Chicago), local women's teams, and the local youth organization.
Unlike traditional tournaments, there is no entry fee for teams for the KC Showcase: they are only required to cover their travel expenses.
Since Kansas City has traditionally been underrepresented on the national ultimate scene, Matulka and other local organizers saw this as a great way to generate more visibility for the sport in the region. "When you play club ultimate, you have to have somebody to show you where to set the bar," said Matulka. "If you don't have somebody to show how much work is required or what a perfect backhand looks like, it's really hard to get to that level."
There is also the possibility of an AUDL expansion to the Kansas City market — this event could serve as proof of concept for spectator ultimate in the city.
The full weekend schedule is below. The men's teams will be playing under the AUDL ruleset with referees1, although quarters will be reduced to nine minutes to accommodate multiple games in a day. The women's teams will be competing under USA Ultimate rules with observers.
For updates, stay tuned to the event page on Facebook.
Tournament Schedule

---
the referees are not AUDL-certified ↩